Sure, you've heard of all-inclusive beach resorts. Images of trying to find a spot among lounging beach-goers, waiting in line at buffets, and partying the night away with plenty of watered down drinks might come to mind immediately. Even more so, what about those thoughts of never getting to discover the local culture and people? More recently, all-inclusive vacations have become increasingly popular leading to a variety of resorts with different offerings. Coco Plum Island Resort is an intimate private island off the coast of Belize that just so happens to be all-inclusive to make everything as simple as possible for our guests!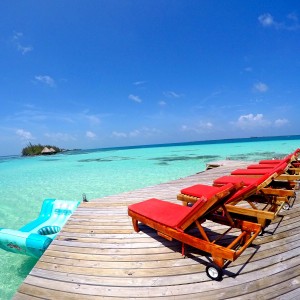 While everyone may have varying images of a perfect vacation, here at Coco Plum Island Resort, we pride ourselves on providing all-inclusive packages that gives everyone the opportunity to discover and appreciate the unique culture, people, and natural beauty of Belize. So here are some things that make our all-inclusive resort unique.
Let's answer the first question that comes to mind. Yes, everything is all-included on you full service, unique private island! This includes all meals, unlimited local drinks (not watered down, but rather handcrafted by our amazingly charming bartenders), oceanfront accommodations, free use of water sports equipment, and snorkel tours as well as adventure excursions to the Belize mainland. Can you say cave tubing down our Belize rivers in an ancient Maya underworld!?! Not to mention, snorkeling along the second largest barrier reef in the world!
Click here to see a full detailed schedule of our adventure tours!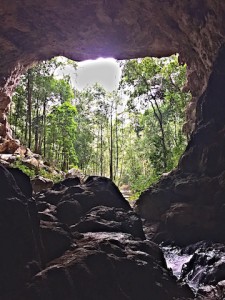 Here on Coco Plum island time, there is no need to wake up early to reserve spots on the beach – unless you want to catch an awesome sunrise from the hammock of your oceanfront veranda. We are a small, 16 acre private island consisting of only 14 guest cabanas and one three-bedroom/three-bath over the water villa. This means that we are small enough to offer an intimate setting for you and your loved one. It almost feels like you have the entire island all to yourselves!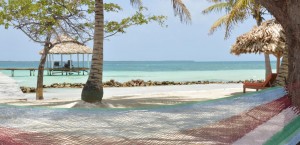 Because of the small size of the island, we are also able to provide outstanding service. By your second day on the island, all staff will know your name! Service is second to none at our all-inclusive, private island resort where you really become apart of the "Coco Plum Family." Additionally, as a Belizean owned and managed resort, much of our staff has been with us for years and can offer unique insight into the history and social life of Belizeans – don't miss the opportunity to get to know them!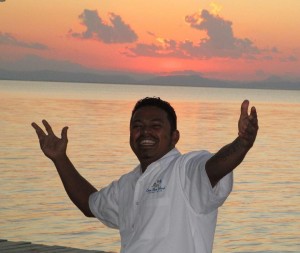 No long, buffet lines here, but rather enjoy good ole home-styled cooking! You'll be greeted by warm smiles from Ceasar, Renee, and Bella with fresh and local food. Brought in a fresh catch while fishing? No problem! Cooks Jude and Sue will cook it for you anyway you like for dinner that same night.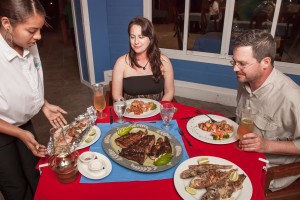 We can't wait for you to see for yourself why our all-inclusive Belize private island is so unique. Contact us today to reserve your cabana!
Remember, you are only a stranger until you arrive.
Coco Plum Regards,
Coco Plum Team
Reservations: 1-800-763-7360
Email: [email protected]