Private Island Rental
Belize Private Island Rental
Completely Private Island
Located just a few miles off the coast, Coco Plum Island is the perfect vacation destination for your Belize private island rental. Book the island for a week to enjoy exclusive use with just your closest family and friends.
Whether you would like to host a fabulous destination wedding, family reunion or even a laid-back corporate event rental, Coco Plum comfortably accommodates approximately 36 guests. We're an adult only resort and we usually require all guests to be at least 18 years old. However, when you book a whole island rental for your group vacation or event, children are welcomed!
What's Included?
What better way to enjoy a week in paradise than with our Private Island Rental Package in which everything is taken care of: daily meals including breakfast, lunch & dinner, unlimited local bar beverages, accommodations, local airfare, adventure tours, all hotel & sales taxes and best of all: an entire Caribbean Island all to yourselves!
+
Our Private Island Rental Package features two types of cabanas, our standard cabanas and our premium suite style cabanas.
As a Belizean owned and managed island resort, Coco Plum is staffed with wonderful team members, who strive to provide the most personalized customer service with authentic Belizean hospitality. We invite you to enjoy the simplicity of island life as you are surrounded by nature's beauty.
Island Rental Package Includes
Our Private Island Rental Package requires 36 persons minimum
Use of 18 standalone cabanas. Each cabana has a king sized bed—the premium suite style also has a sofa bed and can accommodate an additional 2 persons. No guests other than your group will be booked on the island.
7 nights/ 8 days accommodations in ocean-front A/C cabana with private bath and running hot water
Three Belizean meals and bar snacks daily, including packed lunches when on tours
Unlimited local bar beverages: local beers, soft drinks, and local mixed drinks (drinks made with local gin, local brandy, local vodka, and local rums only)
Imported liquor not included but limited selection available for purchase. Daily happy hour special rates from 4PM - 6PM.
Wines not included but limited selection available for purchase.
Local round trip air transportation to and from Philip Goldson International Airport in Belize City and Dangriga*
Meet and greet by one of our team members at the Dangriga airport and transportation to our dock
Round trip 30 minute boat transfer to/from Coco Plum Island Resort on arrival and departure day
Welcome drink and orientation of the property upon arrival
Daily housekeeping services
Unlimited time to relax on our beach in the palapas, beach beds, or hammocks for two
Unlimited use of beautiful beaches, including a "privacy" beach at southern end of island
Complimentary use of kayaks, snorkel gear, stand up paddle boards, and small hobie cat
All hotel and sales taxes and park entrance fees
5 tours (3 - snorkeling trips along Southern Belize Barrier Reef and 2 inland jungle tours)
Inland Jungle Tour: Explore the magnificent Mayan Ruins of Xunantunich
Inland Jungle Tour: Zip-line above the Belize rainforest and cave tube down our rivers OR Visit the Belize Zoo
Please Note:
We require a minimum of 36 persons to rent the island which includes the use of 18 cabanas based on double occupancy
Maximum two adults per cabana except for our premium suite style cabanas which can accommodate 4 persons. Anyone over the age of five is counted as a person.
Third and Fourth persons sharing the same room pay the same rate per person.
Special rates of US$75 per night (inclusive of local flights) are applicable for children ages 5 and younger.
Any guest over 5 years old pays the standard rate.
Please reserve the island at least 12 - 24 months in advance of your stay.
Island rental stays are booked from Saturday-Saturday or Sunday-Sunday only.
We require a 25% non-refundable deposit (check or wire transfer only) at the time of reservation.
Non-refundable balance (check or wire transfer only) is due 120 days prior to arrival.
Island rentals are not available during the weeks of Easter, Christmas and New Year's.
The Villa is not a part of the island rental package.
See policies and conditions for additional policies about booking your stay and this package in particular
* Kindly note that this local airfare is subject to change. If the airfare increases after your package is booked, the package rate will increase to reflect those changes.
How much is it to rent a private island in Belize?
Exclusive Island Rental starts at $112,392 (7 nights low season - 36 persons). We specialize in creating carefully crafted vacation packages for our guests. For a personalized rate quote, please contact us today.
Request Quote Info
Frequently Asked Questions
Is international airfare to Belize included in this package price?
Kindly note, as with all of our packages, international airfare to Belize is not included in the package price.
Do I have to arrange for my own transportation from the Belize City Airport (BZE) to Coco Plum Island?
Absolutely not! Once you arrange your flight to BZE please send us your itinerary and your name as seen on your passport, as well as the names of any traveling companions. We take care of arranging your local transport to and from Belize City, (the cost of this local flight is not included in all packages, please check the package inclusion list located on each package page to see if the local transportation is included, the Island Rental Package does include this local flight with the exception of children ages 4 and under). We also arrange the round trip boat ride to Coco Plum Island. Kindly note, arrivals and/or departures scheduled on a day other than Sat or Sun subject to a boat transfer upgrade charge of $50 each way per booking. Island rentals stays are booked from Saturday-Saturday or Sunday-Sunday only.
More details can be found here. Be sure to review the How do I get to Belize City? special note section for information on suggested international flight arrival and departure times.
Are drinks really included?
Yes, all packages except the dive package (due to health concerns) include unlimited local bar beverages: local beers, soft drinks and local mixed drinks (made with local gin, local brandy, local vodka and local rums). Imported liquor is not included but we do have a limited selection available for purchase, and we offer a daily happy hour from 4PM - 6PM with special rates for imported liquor. Wines are not included but we do have a limited selection available for purchase.
Are children allowed on the island?
Coco Plum Island is an adult only resort, and so we require all guests to be at least 18 years of age. However, children are welcomed during a whole island rental as guests would have the entire island to themselves!
Is the 3 bedroom Overwater Villa a part of our island rental?
The Overwater Villa is not a part of our island rental rates. If all 18 cabanas are each occupied by 2 adults (18 yrs and older), then there is a possibility for the villa to be added on to the island rental at additional surcharge fee. Restrictions apply, please ask us for clarification if needed.
Do you have a package comparison chart?
We certainly do, it can be found in the middle of this page.
Do you require a deposit at the time of booking?
Yes, kindly contact us for those details.
What if I'm having trouble booking online, can you send me a direct booking link?
The Private Island Rental Package cannot be booked online, it must be booked with our Reservation Team.
What if I want to go on the tours not included with my package?
No problem! If you decide to add a tour to any package, you can always add them a la carte and pay for them at checkout:
Dive a la carte rates:
$175 per person for 2-tank local dive
$25 per person for dive gear rental per day (BC and regulator)
Troll/spin fishing a la carte rates (Gear is provided):
$500 boat for 1 full day (6-8 hours; 1-2 anglers)
$350 boat for 1/2 day (3-4 hours; 1-2 anglers) Just keep in mind that for some, 6-8 hours (full day) in the sun can be too long!
Combination Tour: Drop fishing/Trolling: $275 boat for 1/2 day (2 hours of drop fishing and 2 hours of trolling; 1-2 anglers)
Fly-fishing can be done in the flats around the island (for free, bring your own gear) or you can choose to hire a fly-fishing guide (full day only) who operates from a small skiff. Reservations need to be made at least 48 hours in advance. Remember to bring your our fly-fishing gear and flies!:
$500 boat for 1 full day (1-2 anglers)
Other a la carte perks:
Private candlelit dinner on any of our docks, on the beach or on the balcony of your cabana, with a bottle of wine: $100 USD per couple
Massage services: please refer to our Spa page for details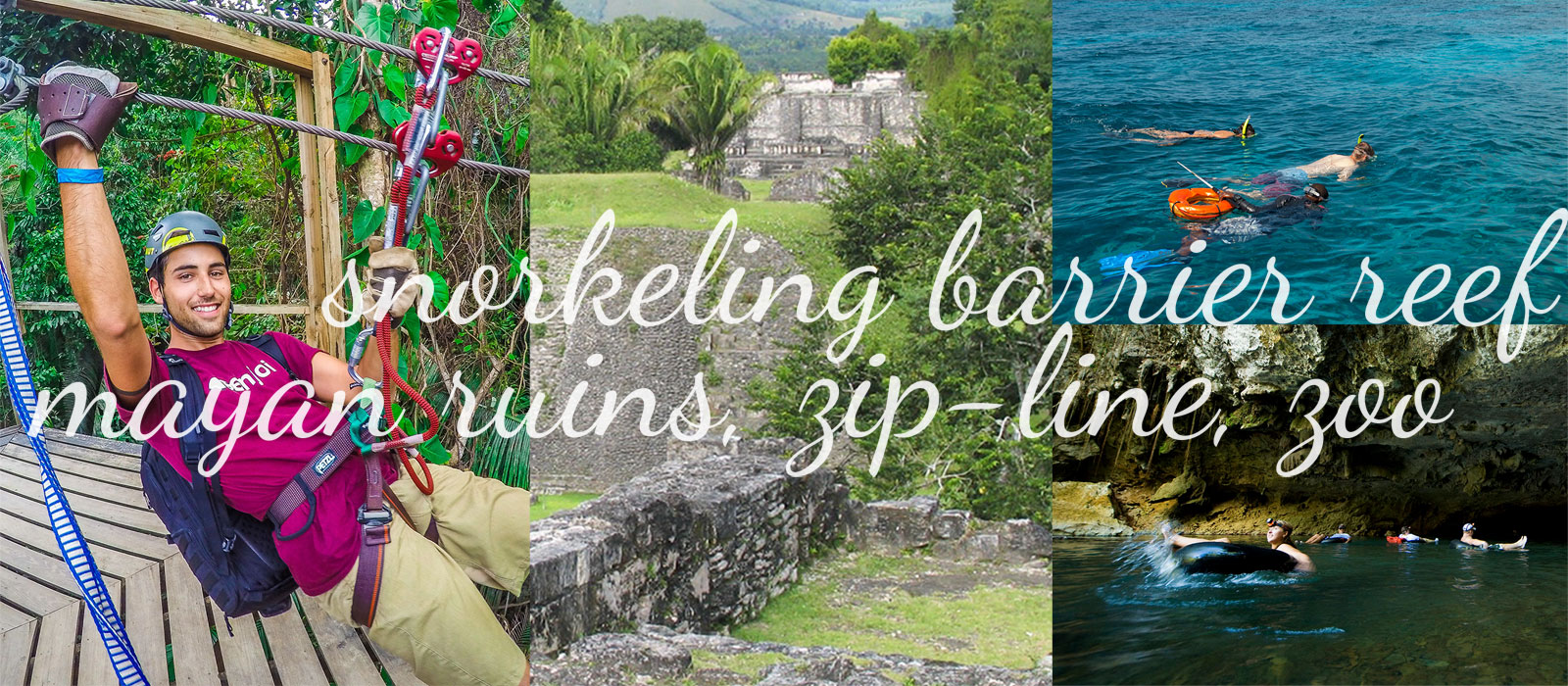 "The Island, bungalows, staff, food, service, and overall experience will far exceed your dreams and expectations...You will have amazing memories of your stay for the rest of your life. Our very very highest recommendation! We rented the entire Island and resort for our Son's wedding."
"Island Rental! A unique perspective we can share is having rented the entire island for a full week. This experience was truly once in a lifetime! Once you get on island the staff take care of your every need and you will feel at home, yet in paradise, at the same time. Having only our loved ones and caring staff on island truly gave us, and all our guests, a luxurious experience."
"Planning my 1st trip to Coco Plum, I was concerned: would the island be as described, would the food be good & would there be enough to do? Because I was planning a whole island rental, I needed all 29 people in our group to be happy. Well, the end result couldn't have been better. The staff stepped up right from the moment of arrival to make sure that each individual's needs were met and exceeded, so that every person in our group had their ultimate vacation in paradise."