Best Adventures in Belize
Belize Jungle Tour Add-On
Belize All Inclusive Adventure Package
Everyone's idea of adventure is unique. For some, trekking through jungle to ancient Maya ruins is the ultimate thrill. For others, just getting on a plane and flying to another nation is adventure enough. Whether you belong in the first or second category, no nearby destination satisfies adventure seekers more than Belize where hospitable people and a variety of adventures never disappoint. And now, with our Belize Jungle Adventure Tour Add-On in combination with the All Inclusive Package Snorkel Package, you can include visits to Belize's beautiful rainforests to your vacation agenda.
Explore Xunantunich mayan ruins one day and zipline over the Belize rainforest the next! Xunantunich is an amazing archaeological example of the rich Mayan culture and history of Belize. On this Belize Mayan Ruin tour, you will explore and climb one of the country's most popular Mayan temples.
Get ready for the adventure that only Belize can provide: A day spent zip-lining and cave tubing in the majestic Belize rainforest. Guides assist you during both adventures where you have your chance to fly over a jungle canopy and float into Belize's only Maya underworld cave. Whatever you prefer, we can customize this add-on to allow you to create an adventure package of your choice.
Add-On Includes
$595 USD/per couple
Select this as an "Extras available for this room" when booking the All Inclusive Snorkel Package online in the checkout process or contact us directly to book this add-on.
Tour Schedule
Snorkeling trips are done in the morning or afternoon depending on weather conditions. Inland tours are full day tours. Tour schedule is subject to change without notice. All tours are dependent upon weather conditions. Kindly review our tour policies, which are listed on our policies page.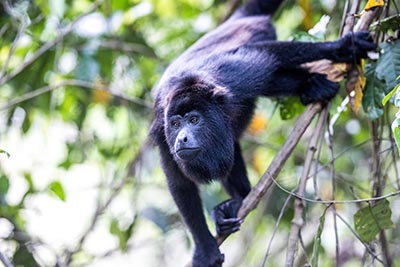 Looking for Adventure?
Book Our Belize Jungle Tour Add-On
"We cannot wait until our next visit! From the planning process to the actual stay, everything was organized and taken care of. We did the tours (cave tubing, ziplining, mayan ruins) and everything was orderly, on time, enjoyable, clean and accommodating. We enjoyed seeing the country and learning the history from our phenomenal tour guides."
"Everywhere we have gone in Belize, we have experienced pleasant, helpful people and beautiful places, but Coco Plum Island is unforgettable."
"Nestled a few miles from the worlds second largest barrier reef in the world, Cocoplum surpasses every expectation in beauty, secluded villas and exceptional service."