Do you love taking vacations where there is no shortage of kids to keep you entertained—and where you don't mind waiting for the pool to clear out so you can get in your laps? How about a destination that appeals to your desire for meeting as many new people as possible during each holiday getaway?
Finally, does the idea of sojourning on an island sound like the last place you'd like to be because you worry about being disconnected from the world? Sounds like you should leave private islands off your list of ideal vacation destinations!
But if nothing sounds more heavenly than an island escape, how about an adults-only paradise where palm trees outnumber guests? Belize's Coco Plum Island Resort, the sanctuary you dream about, belongs on your radar. This small dot of land is kid-free, offers privacy and intimacy that is idyllic, yet there's enough amenities to keep you satisfied.
Best of all, your waterfront cabana hideaway  leave plenty of space from the 17 other cabanas circling the island, frequenting the resort's gourmet eatery, or signing up for tours could be your only opportunities to socialize.
You've never felt as free
Vacationing on an island is the ultimate way to disconnect from the world. No bosses. No responsibilities. No media reiterating the latest jarring headlines that make you crazy. Instead, you'll find serenity and peace. Which of the resort's Belize all inclusive packages and add-ons offers you the exact experience you seek?
Wander undisturbed along the resort's 16-mile coastline, indulge in a bountiful selection of onsite amenities, and keep this in mind: If you've come to do nothing but run your toes through the sand, you can always add a tour to your itinerary if you discover you'd love an adventure, as the cost can be added to your tab when you leave the island.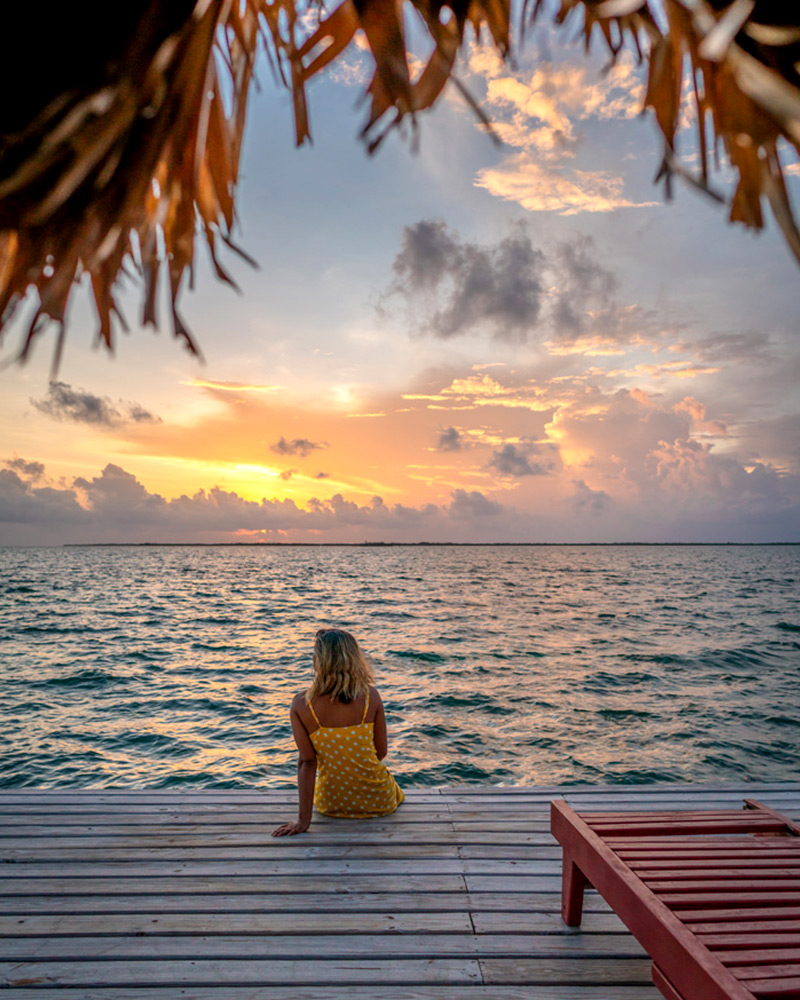 Surprising extras guaranteed to delight
A word to the wise: Since the resort can only accommodate 21 couples at any time, avoid disappointment by checking dates on your calendar immediately to see which ones work for you, then browse Coco Plum website pages and imagine yourself roaming this paradise without a care in the world.
If you're not inspired to book immediately, let us know. We can turn you on to plenty of places where the kids run wild, the crowds are plentiful and where you're welcome to chastise yourself endlessly because you missed this fabulous island getaway by not acting sooner!