Featured Wedding Story at Coco Plum Island Resort
A Private Island Wedding Off The Coast Of Belize
Ashley & David wanted their wedding to be relaxing and gorgeous all at the same time. They choose to escape to a private island with a few of their closest family and friends for the adventure of a lifetime. After much research, they stumbled upon Coco Plum Island Resort, a 16-acre private island located off the coast of Belize. Accessible only by boat, Coco Plum Island was their ideal wedding destination as they wished to tie the knot on a beautiful Caribbean isle that could be theirs to enjoy as they please. Choosing to rent out the entire island for a week of festivities was a dream come true, allowing them to create a truly once-in-a-lifetime experience for themselves and their guests.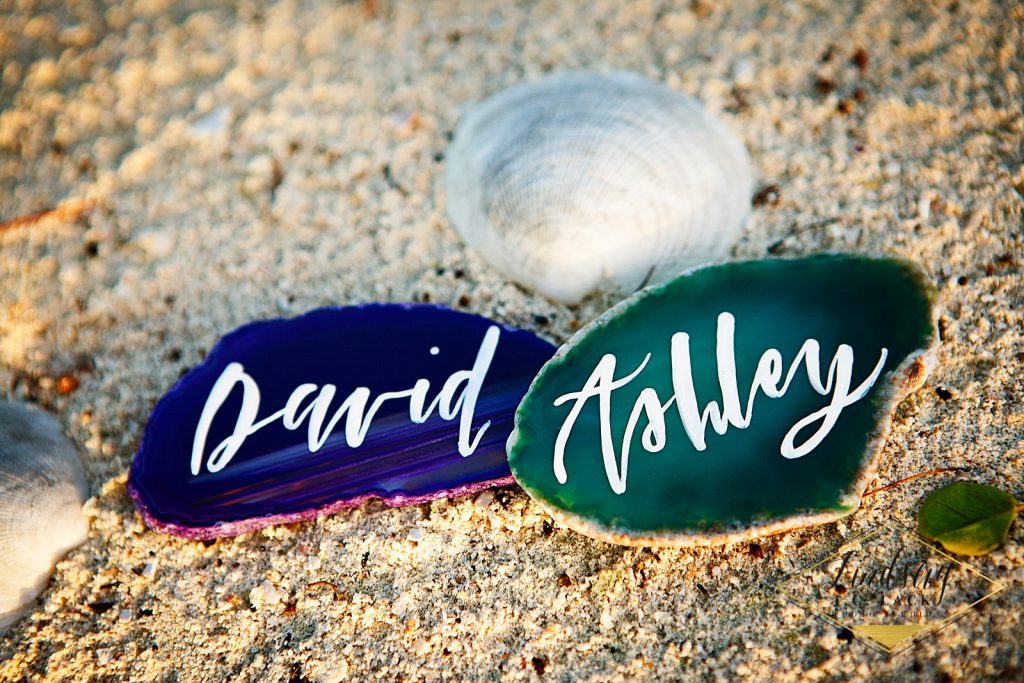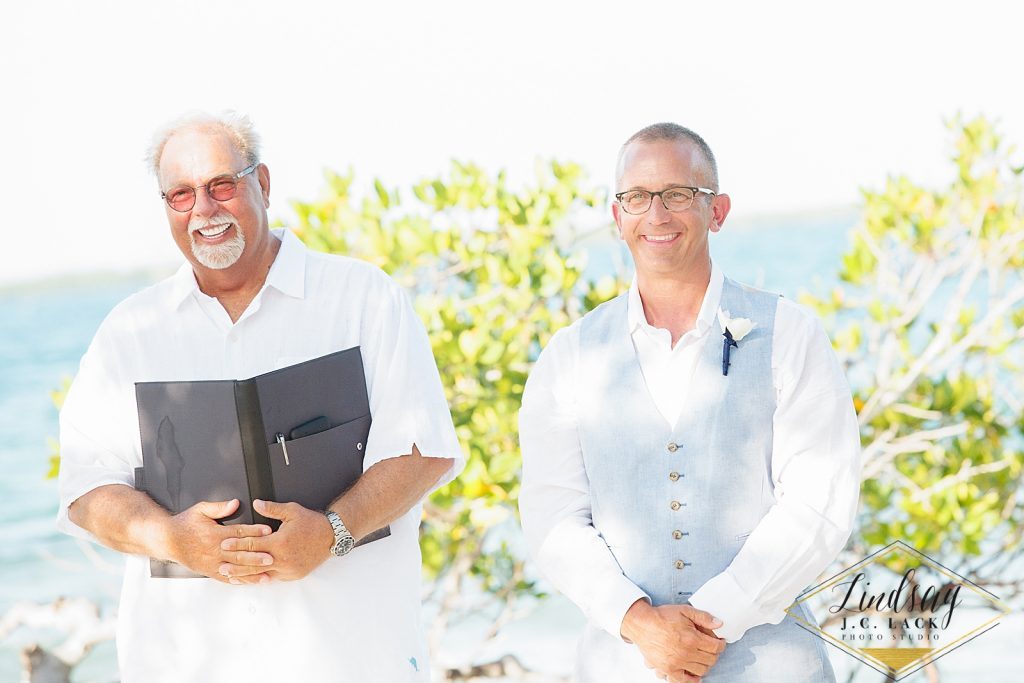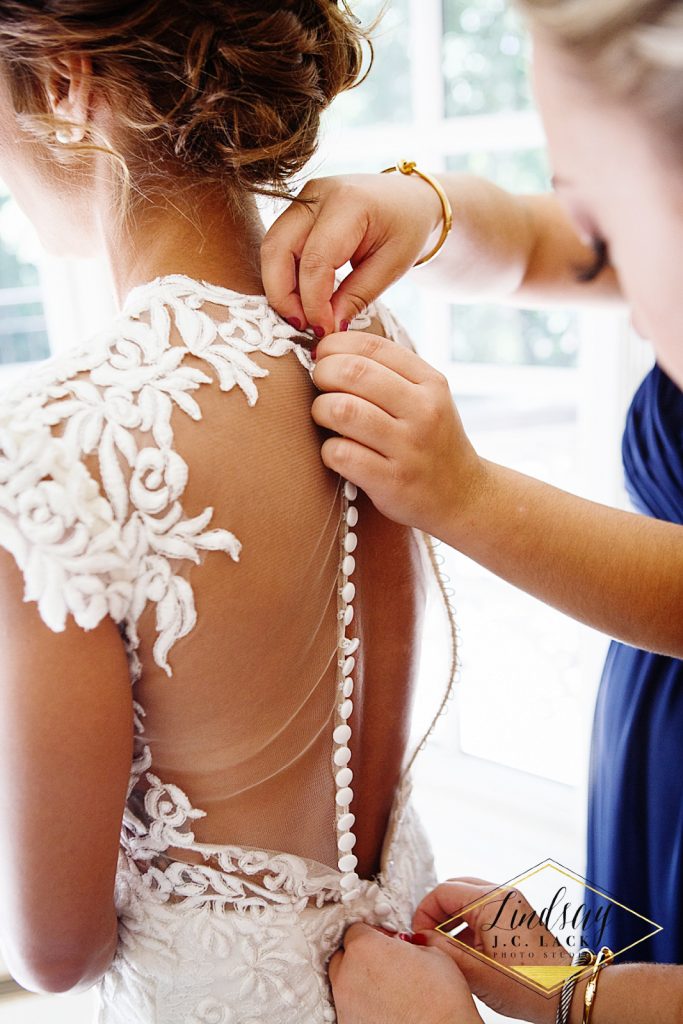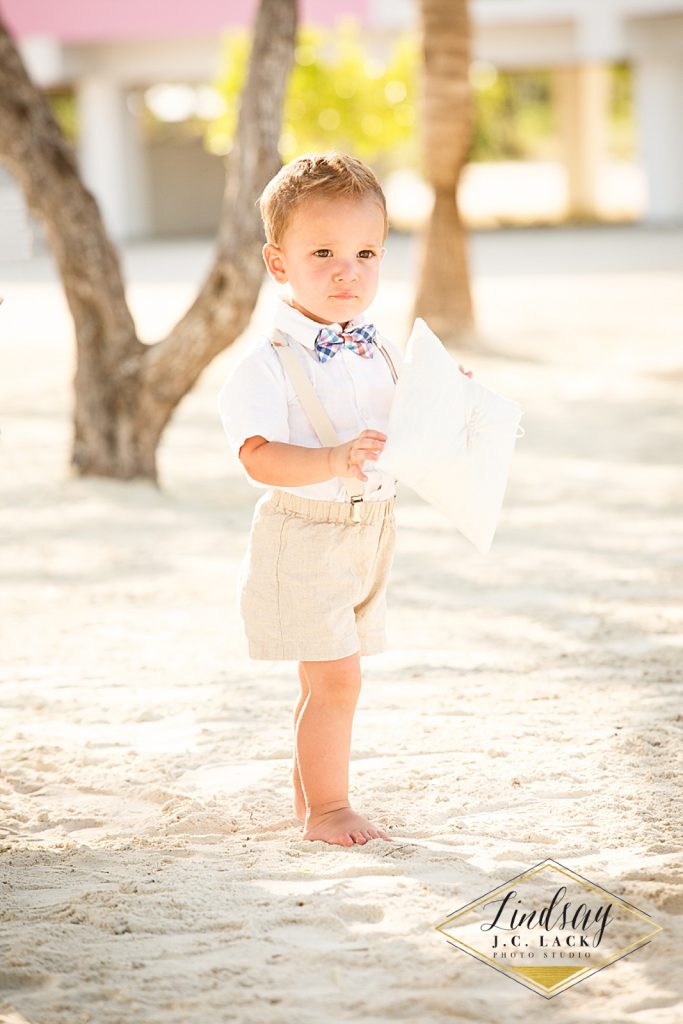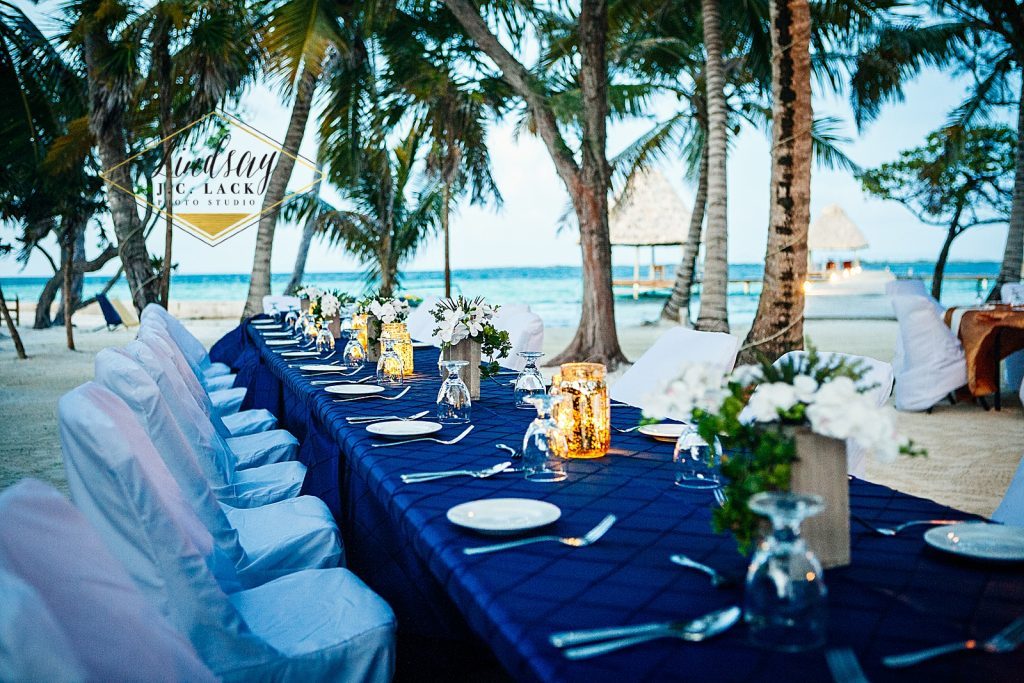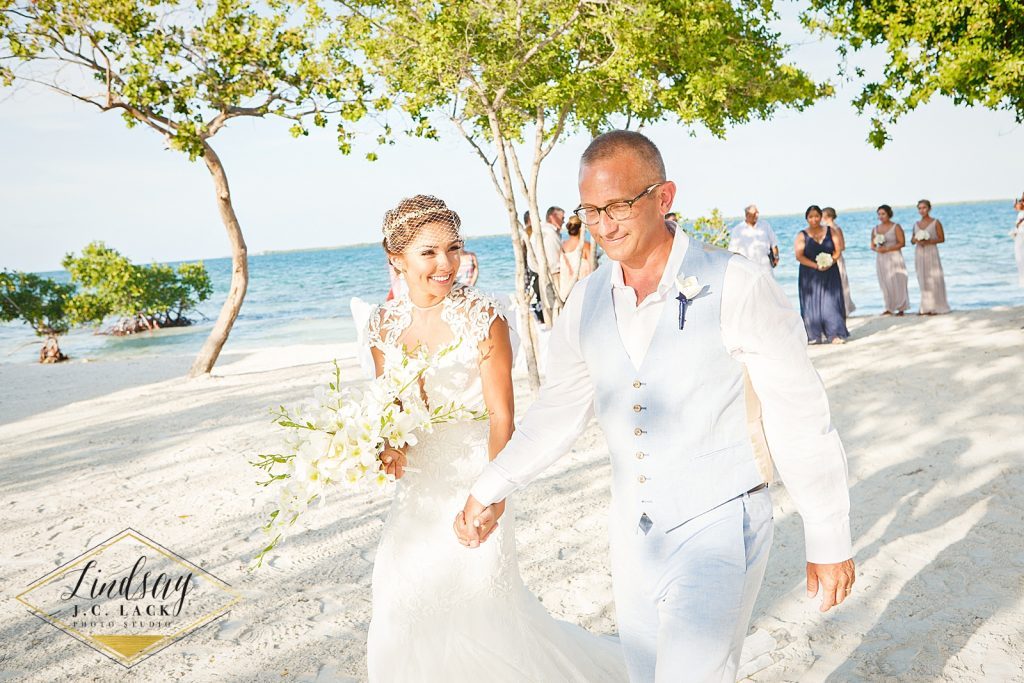 Make it a Destination Wedding
Photographer, Lindsay J C Lack, was along for the entire week of romance, adventure, and cheer. Lindsay is based in Kansas City and frequently travels for weddings. Contact her directly to learn more about her fees and services. As she recounts Ashley & David's island rental below, she notes, among other special touches, the perfectly planned agenda for family and friends of private snorkeling along Belize's Barrier Reef, jungle excursions on the mainland, a beach front welcome dinner under the stars, and unlimited tropical beverages round the clock.
With their guests comfort in mind, Ashley & David wanted a place where everyone could kick back, relax, enjoy the tropical scenery and spend quality time throughout the duration of their stay. For starters, the three bedroom, three bathroom Overwater Villa hosted the majority of the bridal party creating a luxurious ambiance with plenty of space to prep for the big day. Other guests could choose from any of the 18 standalone cabanas, all located mere steps from the water's edge. But, what was even better than the private island digs? Lindsay recalls "feeling right at home from the start" where the warmth, friendliness, and high spirits of the staff was infectious. Spoiler Alert: The bride & groom as well as other destination wedding guests have since returned to this magical island because they couldn't get enough!
As Many Bells and Whistles As Your Budget Allows
Special touches organized by the bride and groom included a festive Welcome Dinner complete with a live band, wine tastings paired with delectable dinners and a sentimental video highlighting the beginning of Ashley & David's journey. Just because Coco Plum Island evokes a secluded, private island feeling, didn't mean that Ashley & David's wedding had to be any less glamorous than her childhood fairytale. Ashley expressed her fun and spunky personality through the decor, which combed elements of the natural scenery with glizty undertones of gold and royal blue — all topped off with twinkling lights under the palms for a wedding reception that was one for the books!
If the guests weren't already in heaven, Coco Plum's Private Island Rental Package includes a multitude of adventures to choose from giving each of Ashley & David's wedding guests a chance to be as adventurous or as relaxed as they wished. Time on the island was spent soaking up the sun, playing impromptu games of horseshoes & beach volleyball, and enjoying all the food & drinks the heart desires... it's all inclusive after all.
No Request Too Small or Too Large
Leading up to the big day, no request was too small or large for the Coco Plum Island team — coordinating lightning, food & drinks, and tropical decor to ensure an unforgettable experience. Ashley & David left the details to the pro's, allowing them to enjoy their wedding morning sipping mimosas and basking in the wonderful island scenery. Sharing an intimate first look moment with her dad was a highlight of Ashley's day. Knowing David was waiting for her down the wedding aisle overlooking the Caribbean Sea made the moment even sweeter. Since the private island ceremony venue made a statement of its own, Ashley and David choose to keep the ceremony decor simple, emphasizing the natural environment. They opted for white chair covers accented with a hint of understated color reflected in the gold sashes and bouquets of greenery. But, Lindsay recounts her favorite detail of the ceremony that was beyond control — the lighting as the sun went down over the sparkling azure waters!
When the week's whirlwind of joyous events came to a close, tears were shed with heartfelt goodbyes to the staff who had not only taken such thoughtful care of the wedding party, but had also become life-long friends. Vows were made to return to Coco Plum Island to celebrate anniversaries and other special events. Coco Plum made the week so amazing by going above and beyond expectations to create many wonderful memories of the perfect Destination Wedding.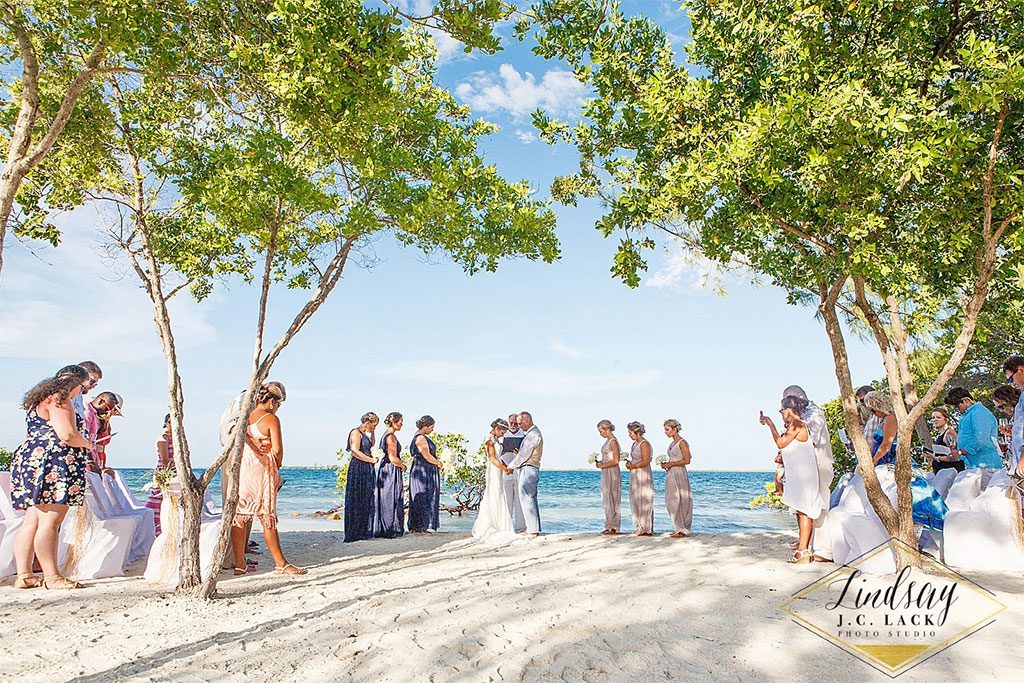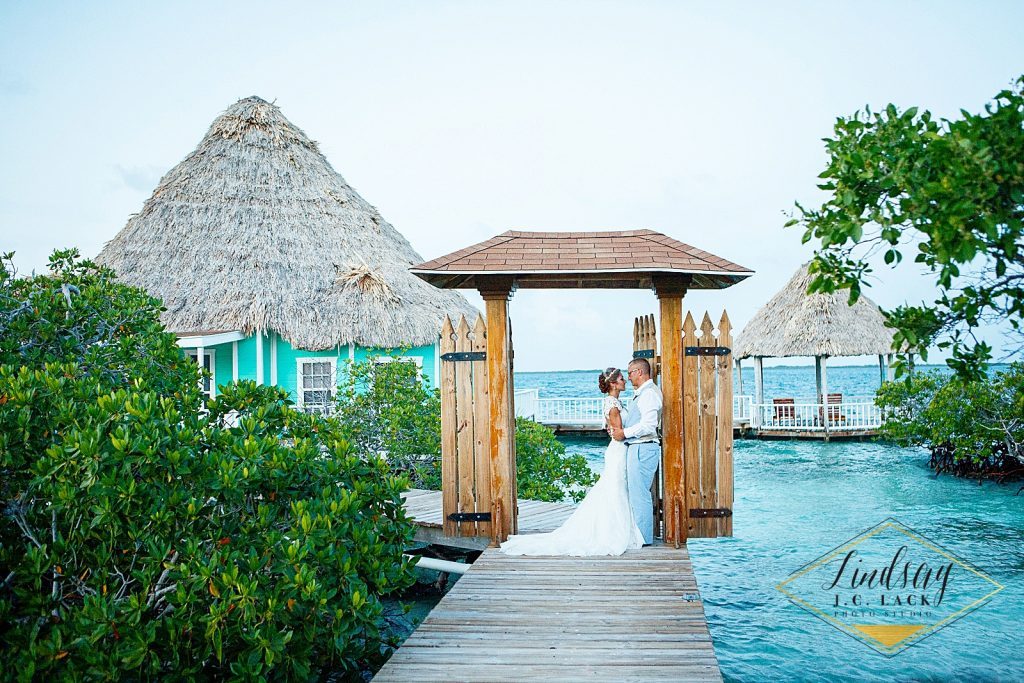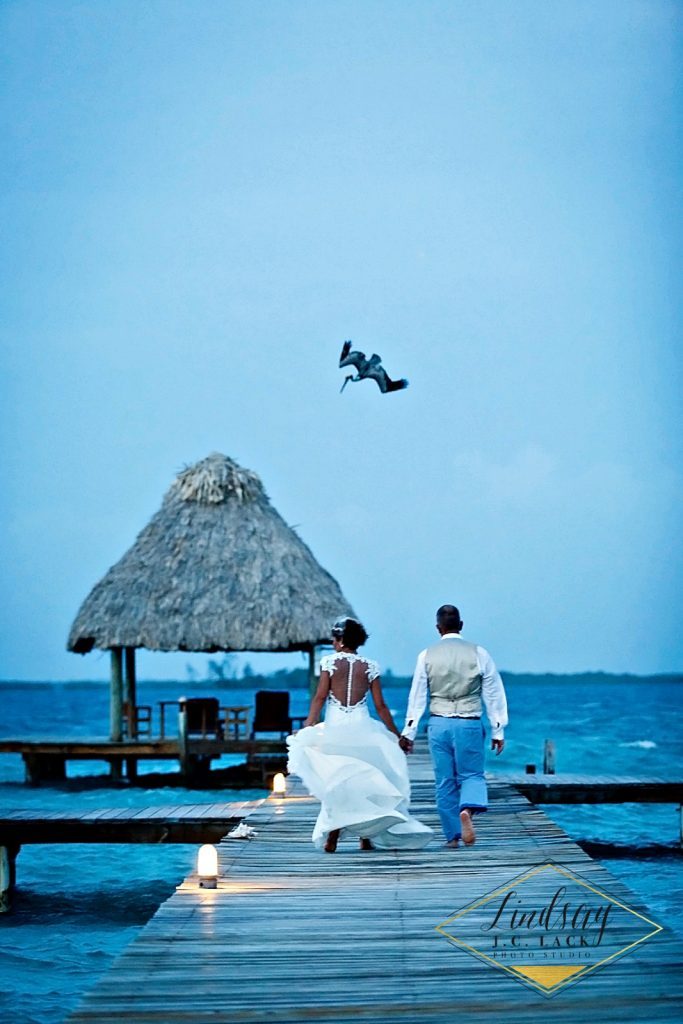 "The most beautiful, unforgettable, romantic island wedding. With such ease and joy the staff at Coco Plum took care of what we needed before we knew we needed it. Everything was taken care of for our wedding, all we had to do was show up. There is a wonderful family created with all guests and staff alike. A place you will return to, to take your shoes off and smile for your entire stay. Take a walk around the island, and just breath."
"No decisions to make and every meal was amazing right down to the dessert. A quiet, peaceful, beautiful place to unwind with no TV is very rejuvenating. Every staff member went above and beyond to make this the most memorable trip possible. The wedding preparations were second to none. Every request was met with a can do attitude. Would definitely recommend to anyone wanting downtime to relax and renew your body."
"We went on this trip for our son's wedding. Which the staff did an incredible job with! The flowers were amazing. The staff did an incredible job from beginning to end! Outside of the wedding...I don't think I have the words to describe how amazing the staff is...they are attentive and fun! They know everyone by name 5 minutes after you arrive. Anything you need or want they are ready to help out and get it."