Dangriga is the largest town in Southern Belize, but only only has a population of around 10,000 people. Dangriga is most widely-known for being the heart and soul of Belize and has been dubbed with the title of "culture capital." For visitors who want to get an untainted and authentic view of life in Belize, Dangriga is the place to go. Exploring Dangriga gives visitors an opportunity to experience the history, culture, cuisine, and traditions of life in Belize. So you may ask, "What are the top things to do in Dangriga Belize – especially to find out more about the culture of this incredible country? Here are a few of our favorite cultural stops:
1.  Studio Gallery Cayetano: Discover one of Belize's most renowned punta-rock artist and musician, Pen Cayetano. Various paintings, textiles, and music can be found in his colonial-style home which also doubles as an art gallery and music studio. Works by his wife, Ingrid, and children books by his daughter, Mali can also be found here. It is truly a family affair in which Pen and Ingrid formed a punta-rock band with their three children called "The Cayetanos." Inquire for details about art workshops, music performances, and tours at Studio Gallery Cayetano. The gallery is located in the heart of Dangriga on #3 Aranda Crescent. Contact the gallery: [email protected] & (501)-628-6807.

2.  Fresh Market & Riverside Attractions: Nestled on the Caribbean coast and at the mouth of the Stann Creek River lies a popular spot for shopping, eating, socializing, and catching a sunset on the beach at the mouth of the river. Ignite your taste buds with an abundance of local fresh fruits & fresh fish brought in daily. Chat with local vendors who arrive as early as 4AM in the morning and pack up to leave around 6PM. Be sure to take a look at the hammocks, clothes, and shoes while you're out there. Watch the waterway of boats and tours ferrying in and out of Dangriga Town – stop and chat with a local fisherman about his latest catch! If you're looking for a restaurant, don't forget to stop by "King Burger" which is a local favorite; serves breakfast, lunch, & dinner as well as fresh juices and the traditional Belizean "Sunday Dinner" (coconut rice and beans, chicken/beef/gibnut, potatoe salad, and friend plantains).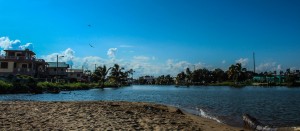 3.  Austin Rodriquez Drum Shop: Located within walking distance from the market, meet the master of traditional drum making, Mr. Rodriquez. A staple of the Garifuna culture in Dangriga, the drums symbolize unity where you might happen upon a street or beachside gathering to see the jovial faces of people dancing, eating, and drinking. There is no better way to get a cultural experience of carving a drum than with the Rodriquez family. Here, you can join in on any part of the drum making process whether it be to hollow the cedar/mahogany wood or to attach the deer skin to the top of the drum. Drums are also available for purchase in various sizes. Contact: Y-Not Island; walk-ins preferred.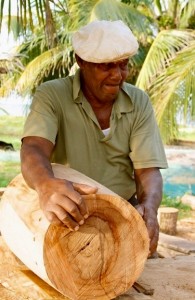 4.  Gulisi Garifuna Museum: This museum documents the arrival of the Garifuna people to Belize along with a portrayal of their customs, food/drink, music, and dance. Bringing this history to life, visitors can listen to the beating of the drums, view a garden of traditional plants and herbs, and even witness dancing (on special occasions). The museum is also home to the Gulisi Primary School where children are encouraged to explore their Garifuna culture. Contact: George Price Blvd. (501)-669-0639.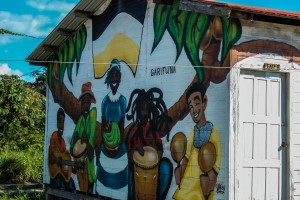 5.  Marie Sharp's Factory Tour: Labeled as a "Proud Product" of Belize, Marie Sharp's pepper, jam/jellies, and seasonings symbolize the flavors of Belize. Made with habanero peppers from her farm, this exquisite hot sauce comes in varying levels of HOT! Stop by for a tour of the factory and meet members of the family who all help to run the business. Grab a bottle or case to take home with you as it makes for the perfect souvenir. Contact: #1 Melinda Road (501)-532-2087.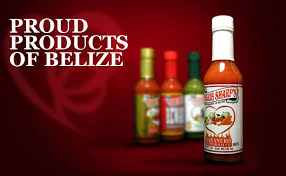 So if anyone asks you, "What things are there to do in Dangriga Belize?", especially in terms of culture, we hope that we have answered that question. We also hope many of you get a chance to discover our little jewel of Dangriga. Coco Plum Island Resort is an all-inclusive private island located only eight miles off the coast of Dangriga and it is the perfect base to explore Dangriga and many other aspects of Belize!
Caribbean Regards,
Coco Plum Bloggers