There will be more to celebrate during spring break 2021 than there has been for years: Covid vaccines are being distributed at a faster pace throughout the globe, and by spring, who knows what kinds of freedoms spring breakers will be able to enjoy?
If you need something big to look forward to as the world regains its equilibrium, consider a spring break in Belize at a place that is unique enough to host spring breakers everywhere: Coco Plum Island Resort. Whether you come alone, with a friend or you'd like to make it a group sojourn, everything on this adults-only private island Belize resort awaits, but because Coco Plum is tiny, if you don't book now, you could miss your chance to enjoy the holiday of a lifetime.
Why spring break is better on a private island Belize resort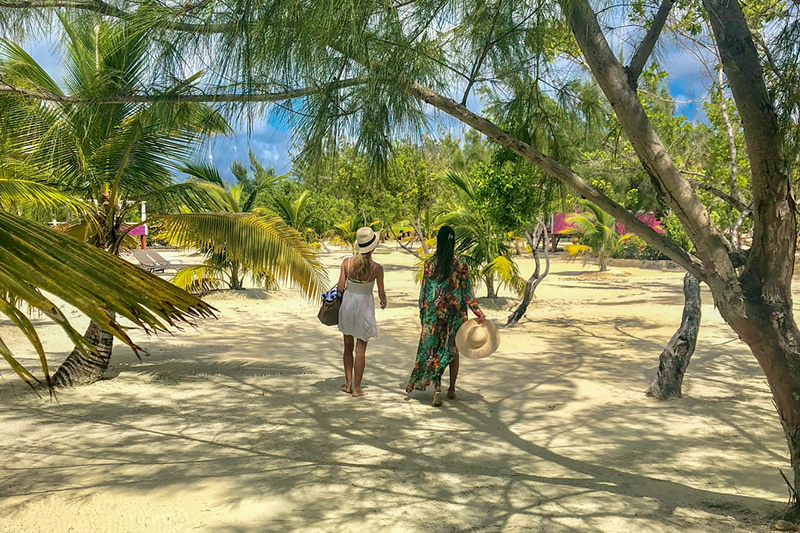 For starters, there are no crowds to impede the fun and good times you are hungry to experience during spring break in Belize, and since all of your needs and wants come with the island's all inclusive packages, meals, tours, sports toys and every amenity you need to wind down is at your fingertips.
Bring sunglasses. Flip flops. A couple of good summer books. You'll be on island time so whether you'd like to stay up all night staring at stars (minus the lecture that comes with taking a class in astrology!), you can act on every whim if that's how you roll when grades, exams, and deadlines are nonexistent.
Sleep daily during your spring break in Belize since no early classes require you to look alert, and you can kiss your textbooks goodbye before you board the short flight to Belize because the only reading material you'll want to tote are the spicy beach reads, romance novels and whatever genre you love but have no time to read. It will be fun to be free of responsibility during your stay so you can major in tanning and relaxing!
6 reasons spring breakers prefer Belize all inclusive packages at Coco Plum
1.) No dorm room cleaning! The housekeeping staff keeps things tidy for all guests.
2.) No worries about weight gain. The cuisine is so amazing, you won't believe how healthy it is.
3.) Stay so active, you'll have a blast using the resort's Hobie Cat Wave, kayaks, and stand up paddleboards.
4.) Snorkel, scuba, swim, fish, go birding, and hike fascinating spots like jungles, ancient Maya ruins, and waterfalls.
5.) Your safety and well-being will be prioritized by staff so your folks can sleep soundly back home.
6.) Send home selfies to your posse – especially those who decided to go home rather than opting for this adventure!
Choose from Belize all inclusive packages that best suit your schedule. It's the beginning of a celebration you deserve after hunkering down and focusing on your studies under some of the most stressful circumstances ever – especially if your school switched to online learning. Break free. Have a blast. This private island Belize resort was made for spring breakers!
1-800-763-7360