Who doesn't get excited when packages arrive? Whether it's a holiday gift, the long-awaited arrival of an online shopping trip, or a surprise that lands in your mailbox from a friend for no reason other than she thought of you, packages thrill, excite, and perk up people of all ages, so why wouldn't you think about giving yourself one in the form of an all inclusive vacation package that lands you on a sunny, private island in the Caribbean?
Why are travel packages fabulous? Because when you choose one, you become the beneficiary of a long list of perks that include accommodations, meals, access to property amenities, and lots more. Further, your wallet doesn't have to be opened repeatedly during your stay because everything about your holiday is bundled and covered. No wonder all inclusive packages are gifts you give yourself!
Is that the end of the package story?
Hardly. In addition to convenience, you enjoy cost savings, a factor that can't be underestimated if you've spent vacations during which you got more exercise handing over cash and plastic than you got from swimming laps in the pool or ocean during your stay. You get to truly relax, confident that you've already taken care of the tab.
Worried that small print associated with packages could hide all sorts of charges you weren't expecting? Forget worrying by booking a stay at Belize's Coco Plum Island Resort where the only surprises you'll encounter during your relaxing vacation are joyous ones borne of fun adventures, amazing food, and an island experience you'll recall for the rest of your life.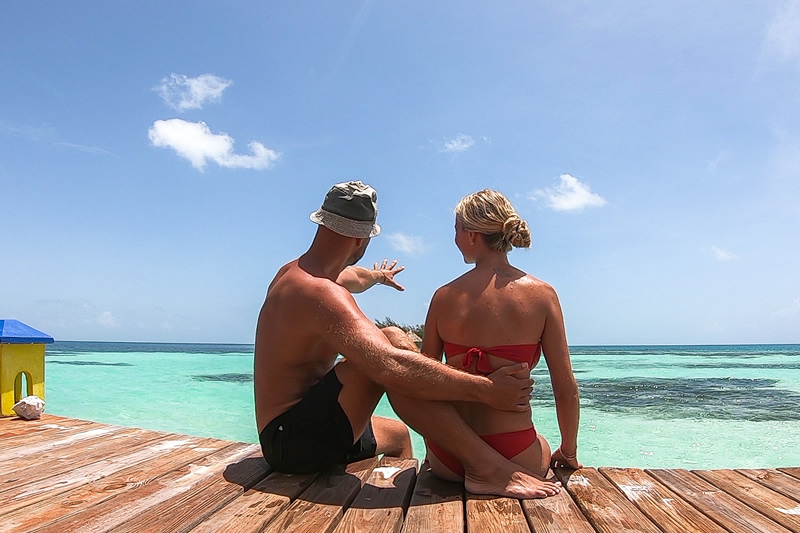 Packaged to please
At Coco Plum Island Resort, count on receiving the following and more when you book the package of your choice:
-Beautiful beach-front accommodations that offer you unprecedented privacy
-Meals prepared by the island's culinary team and served at the alfresco Coco Palms restaurant
-Amazing selections of alcoholic and non-alcoholic beverages
–Included adventure tours on several packages.
-Extraordinary service that comes standard with every reservation.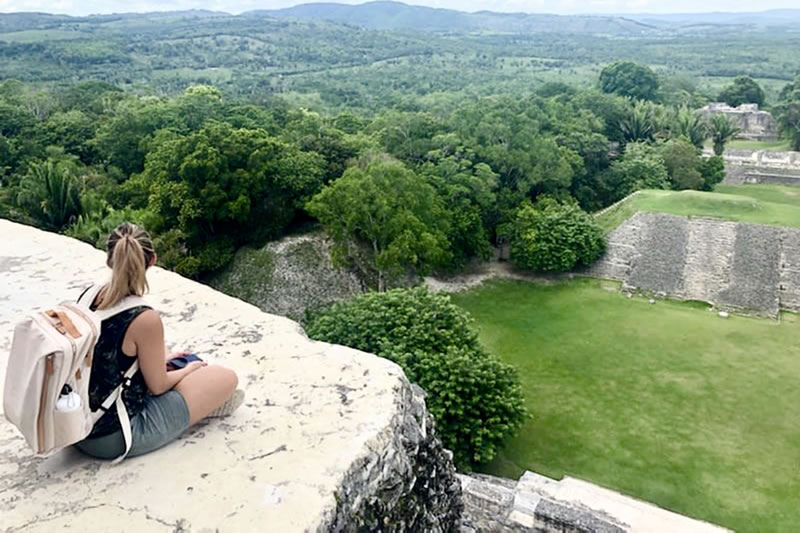 Something for everyone
If this list hasn't convinced you that a Coco Plum Island all inclusive vacation benefits your wallet, your sensibilities, and your need for a luxurious escape, wait until you peruse details associated with packages posted on the resort's website to identify the perfect Belize island getaway. Want to focus on romance? There's a package for you. Suppose fishing, diving, or exploring Belize's cultural wonders is your idea of paradise. There's a package just for you, too.
You can select the "Just Chillin'," the most affordable option for guests who crave doing nothing more strenuous than occupying a hammock on the beach. By the way, this is an adult's-only property so add the fact that kids won't be around to annoy you during your stay, and you'll be ready to unwrap your next vacation. Grab your dates before they all disappear. Count on Coco Plum staff to tie a ribbon around every aspect of your stay.
1-800-763-7360