Yoga teacher, avid traveler, and founder of San Francisco's Hell Yes Academy Pat Bailey knows a thing or two about how all of us can "find our Zen," the often-elusive state of mind that offers "peace, oneness, and enlightenment." Her methodology includes closing your eyes, counting to 10, taking deep breaths while repeating one mantra, taking frequent 5-minute breaks, and "letting go" of negative thoughts.
We suggest making that mantra "Belize all-inclusive vacations," where every one of Pat's steps to bliss can be found, especially if you extend that line of thinking to a private island Belize resort where "5-minute breaks" aren't required because the entirety of your stay is one long and delightful break.
Find your bliss before you board your flight for Belize
Make a list of everything you're worrying about and burn it before you head for the airport. This ritual is surprisingly freeing. Get your hands on a copy of 108 Zen Parables and Stories, a paperback that's ideal for the plane ride and for the occasional read during your stay. Now, get packing.
A state of mind and a destination
Coco Plum Island Resort is the quintessential private island Belize resort for more reasons than just settling your mind, spirit and finding nirvana. It's designed to host small numbers of guests who seek privacy and a level of intimacy not always found at island resorts. It's not just an absence of kids that is responsible for perpetual tranquility. It's also about the proximity of oceanview cabanas that are so artfully positioned, that individual guests, feel as though they've got the entire island to themselves.
Coco Plum's Belize tour menu delivers on variety, and importantly, this Private Island Belize Resort is an epicenter of pampering. Visits to the Serenity Spa are designed to renew, recharge, and reawaken your mind and body. Don't miss the yoga platform with views of the Caribbean Sea and Maya Mountains where guests are welcomed to practice yoga with complimentary yoga mats available.
The winner of numerous awards given by both the travel industry and guests, each attests to the Zen vibe that pervades the island and one of the best aspects of staying on Coco Plum has to do with being unburdened from the moment you book your stay. All inclusive packages take the work out of making vacation decisions so you can use your head to focus on regaining the equilibrium lost in today's cluttered, confusing world. That is the state you're seeking to achieve, right?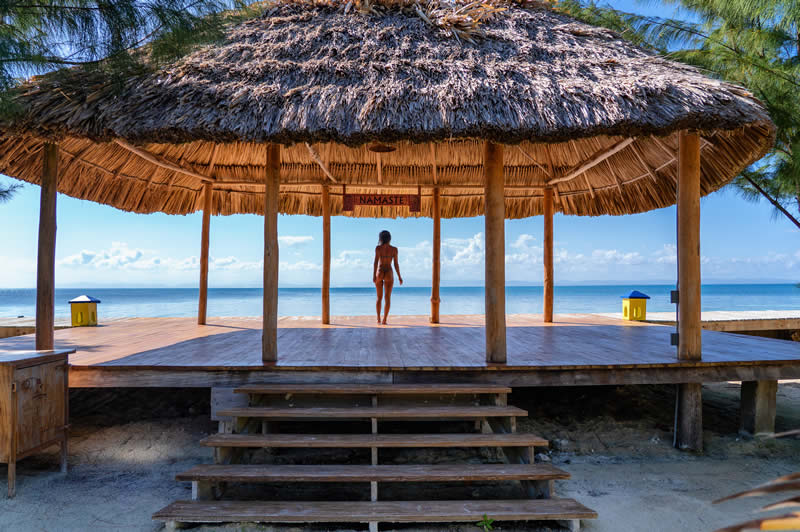 The extras you crave are included
To keep body and mind centered and clear, guests enjoy dining that is so delicious, that taste buds experience a Zen-like state, and you don't have to leave the island to get your fill of fun. Daily swims in the resort's pool start mornings on a relaxing note and onsite amenities include snorkeling, fishing, kayaking, paddle boarding, and catamaran sailing. No Yogi needed to reassure you that this adults only Belize resort was exactly what you needed to find your own state of Zen. You'll sleep like a baby and return home feeling reborn.
1-800-763-7360