When Emmy-nominated filmmaker Tiffany Shlain was asked by Forbes magazine to explain why her book, "24/6: The Power of Unplugging One Day a Week," had been so universally applauded, she offered a simple explanation: "Turning off screens for 24 hours each week can work wonders on your brain, body, and soul."
Relying upon clinical research to support her thesis, Shlain writes that anyone willing to take a disconnection break can count on improved productivity and focus, better sleep, less depression, and anxiety. Did you know that your brain rewires itself in positive ways each time you disconnect from the stimulus that bombards you day and night?
Could you benefit from unplugging? Absolutely. Remove yourself from constant stimuli that cause your stressful state in the first place by coming to a lush private island off the Belize coast that can help you recover your sensibilities. A vacation at Coco Plum Island Resort may even help you live longer.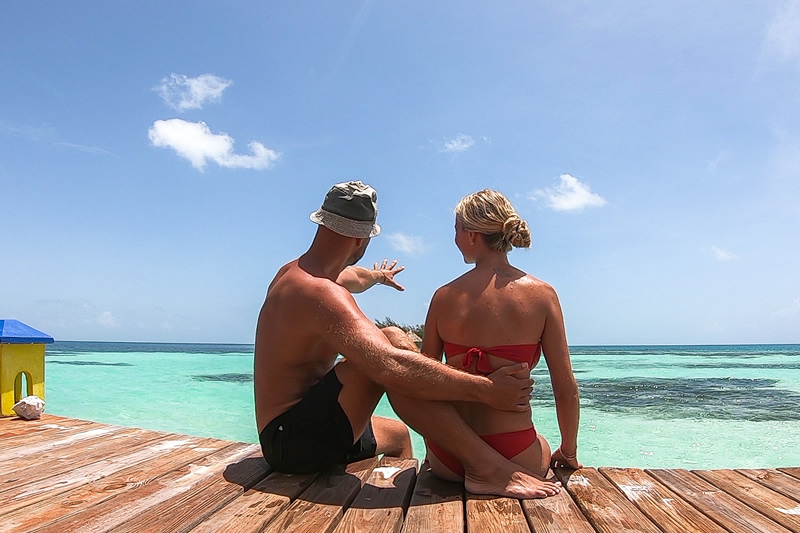 The Unplugging Capital of Belize
What makes Coco Plum Island Resort the epicenter of relaxing and recharging? For starters, guests enjoy as many or as few of the activities found onsite as they leave their frenetic lifestyles behind. Island amenities include the swimming pool, opportunities to snorkel, and fish, and if you like a fitness fix that can only be delivered by piloting a Hobie Cat Wave, kayak, or stand-up paddleboard, these toys are provided at no charge, too.
Another way to unplug is to distance yourself from your wallet! This is accomplished by choosing from the Belize all inclusive package options. Since you pre-pay your bill while being assured that everything you need and want is included, you do more than just save money; you also up your relaxation capability.
Tucked into a charming oceanfront cabana that's awash in plants, bushes, and flowers, your privacy is assured. Packages include delicious meals prepared with just-caught seafood and locally-grown produce, plus boat transfers, select tours, and opportunities to expand your itinerary by taking advantage of the resort's a la cart adventure add-ons.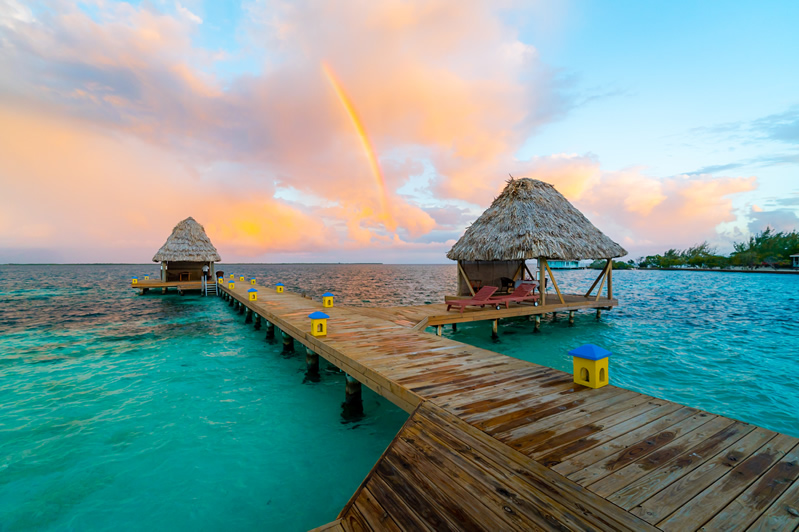 Come for the disconnect. Stay for the peace of mind
Rumor has it that it takes less than a day at Coco Plum Island Resort to detox a brain that's been perpetually wired to stay busy 24/7 and being this far off the mainland adds an intoxicating mix of sunshine, ocean breezes, and an absence of crowds to your official unplug.
Numerous travel industry awards based on guest reviews assure you of the quality of your stay and since this is an adults-only resort, you reap the benefit of no kids, too. Yes, there is Wi-fi on the island so if you must contact civilization, you can – understanding that reception at some spots on the island are better than others.
Don't be surprised if you find yourself celebrating the fact that Internet service at Coco Plum can be spotty from time to time, but once you reach a state of bliss that tends to set in a day into a stay on the island, you may not care what's going out outside the bubble of your oceanfront hideaway where the sound of waves washing ashore comes at no extra charge – especially since you won't be waiting for that ringtone!