Adults just want to have fun when they exchange the real world for the ultimate escape and to do that, the destination requires some creative thinking. An idyllic adult's only getaway requires beautiful surroundings, an absence of crowds and service so personalized you'll never stop dreaming about coming back.
This high caliber service and intimacy is found just a few hours away by air at Coco Plum – Belize's all inclusive island resort where couples find bliss in a pristine beach environment that's cut off from the world. If you've never stayed at an adults-only property, you're in for a treat.
The chilled-out atmosphere couples find upon arrival is palpable. Couples are escorted to lodgings designed to transport them to a tropical oasis where they nestle into private oceanfront accommodations so close to waves lapping ashore, guests are treated to nightly lullabies.
Choose from Belize all inclusive packages that match your vision of perfection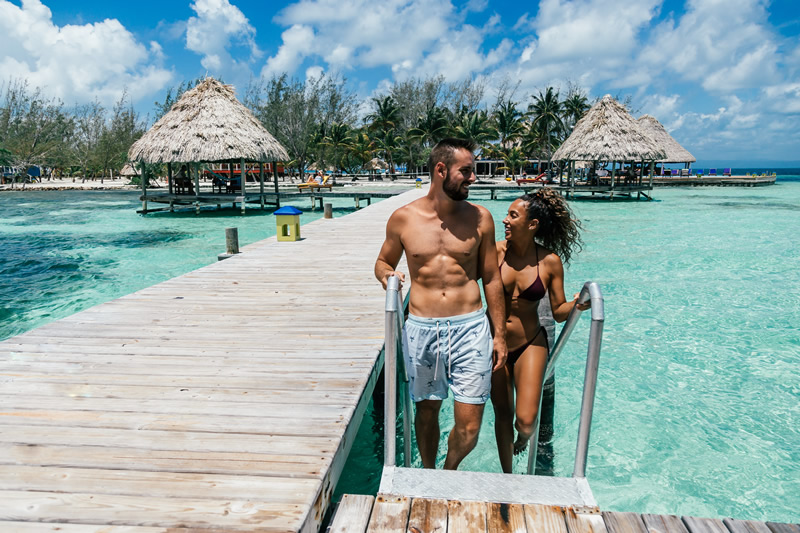 Think about the last time you planned a romantic getaway only to find yourself having to deal with iffy ground transport, figuring out where to dine, and using valuable snuggle time to peruse tours, adventures, and attractions that may or may not be of interest. Instead, Coco Plum's Belize All Inclusive Packages pre-arrange everything so couples can devote their time to each other rather than logistics.
You will be able to choose from a wide variety of curated add-ons, and tours, each one designed to focus on vacationers' interests, lifestyles, and adventurous spirits. Once selected, guests relax knowing that everything about their holiday is in the capable hands of Coco Plum staff.
Every Coco Plum package includes beautiful accommodations, fabulous meals, local alcoholic beverages, boat transfers to and from the island on arrival and departure days, and select water sports bundled into one exquisite vacation for a single price. It's the only way to travel, say couples who love the island's commitment to personal service that makes them feel they're the only couple on the island.
Stay in. Go out. It's your romantic adventure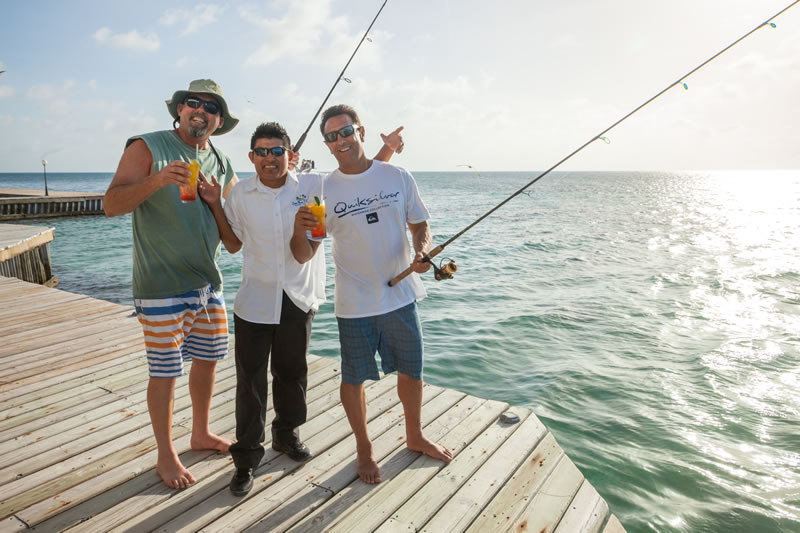 If, after you two arrive, you decide that adding one or more adventures to your itinerary would help make your stay more memorable, say the word and your Coco Plum hosts can sort out one or more specialty Belize tours that show off the country's splendid environs.
Perhaps the Glover's Reef snorkeling outing sounds too good to be missed or you've decided that adding the diving à la carte option or a mainland cultural immersion appeals to you. Simply advise staff of your desire to expand your itinerary and all of the arrangements will be handled.
And just because your objective is passion and romance, that doesn't mean that you two can't split up for a few hours. While you decide on a fishing adventure, your partner can escape to the island's restorative Serenity Spa for world-class services. We have it on good authority that these short breaks from each other result in passionate reunions at day's end, and isn't that exactly why you chose this heavenly escape?
1-800-763-7360