Need an excuse to celebrate? On October 1, 2020, the world will observe a couple of non-monumental occasions that include International Coffee Day and National Homemade Cookies Day. In Belize, that day is extra special because it marks the occasion vacation travelers have been waiting for: The international airport will at long last welcome international travelers.
Just two days later, on October 3rd, Coco Plum Island Resort will once again host guests eager to enjoy their first getaway in ages, and while you can expect to find changes at the airport that were put into place to keep you safe (see them in the below chart), changes you notice the moment you arrive on Coco Plum will make you feel especially welcome.
What to Expect Upon Arrival in Belize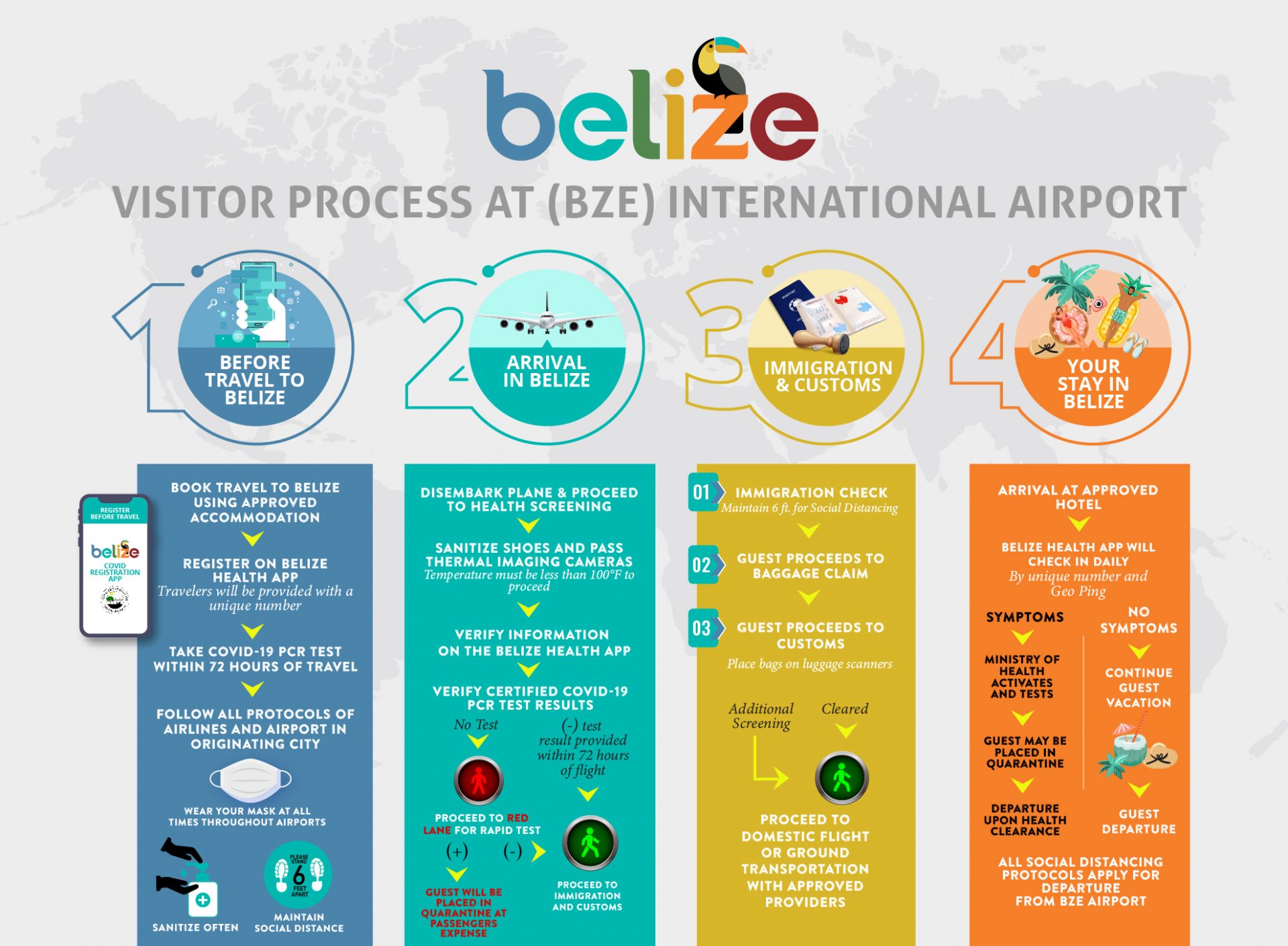 Enjoy tropical splendor just 4 weeks from now!
Time on the island is exactly what your doctor would order were she to give you a prescription for the recovery of your mind, soul and body following sequestration. And with only 18 cabanas on this small private island, you will find plenty of sunny spots to get all of the vitamin D your body craves after too much time spent indoors, and you will notice extra measures taken to ensure that you remain at appropriate distances from other guests.
This luxury resort has retained all of its charm and beauty, so in addition to feeling safe, you're guaranteed all of the perks you expect from a Belize vacation. Swim in the crystal blue pool, dine indoors or al fresco at the resort's award-winning gourmet restaurant, borrow a Hobie Cat, kayak or stand up paddle board if you've no desire to wander further than your posh digs.
Alternately, discover Coco Plum's unique new approach to tours that take guests to exciting destinations in smaller groups, all of which adhere to social distancing practices. Dive. Fish. Discover the pristine barrier reef. Each of these activities is designed to help you reconnect with the world around you and to deliver on the carefree fun you have probably missed since early in the year.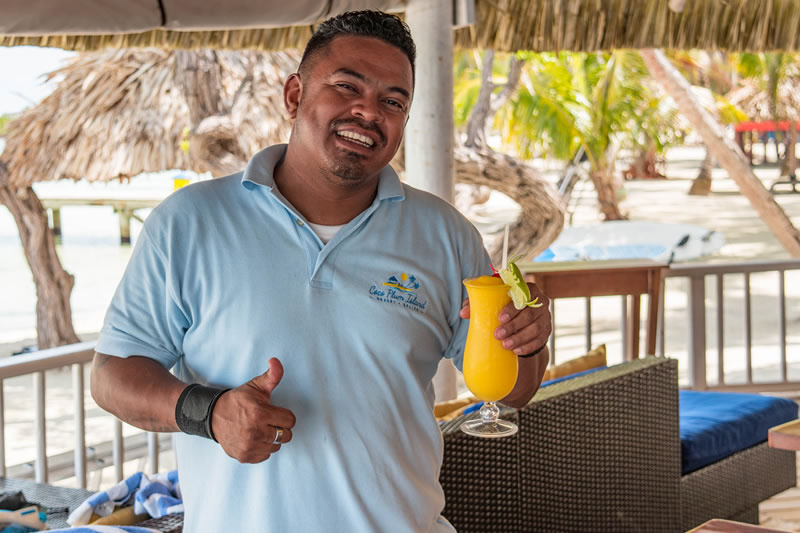 Coco Plum Resort receives Gold Standard status
In case you weren't already aware of this, Coco Plum Island Resort was recently proclaimed a Gold Standard resort by Belize's tourism industry, which means it has taken Herculean steps to ensure the health and safety of every guest. To prove that point, peruse this page on the resort's website for reassurances that can help you make your decision to book now.
Having attained a measure of confidence about what you can expect of your visit beginning October 3rd, choose an all inclusive Belize vacation package so every last detail of your vacation is in place before you arrive in Belize. Each package is designed with you in mind and money-saving Belize deals are available, no matter how many days you and your party elect to stay.
October in Belize concludes Central America's rainy season, so you're going to run into showers that make this nation a green wonderland, but after the year you've just lived through, are you going to let a little rain interfere with the amazing tropical holiday you've been dreaming about that can take place in just a matter of weeks?
1-800-763-7360