If it takes a village to raise a child, can it take a resort to raise the spirits of travelers hungry for a tropical respite from their COVID-19 hideaways? The answer is yes.
The international travel industry has taken many hits during the past six months. Inveterate travelers worry that their passion for world travel could be permanently brought to a halt. Nonsense say Belize government officials. Setting a standard that is the envy of other nations, Belize created a program which reassures tourists that as soon as the country opens for guests, Belize is likely to be the safest place in Central America to visit.
It's called the Tourism Gold Standard Program
Once upon a time, seasoned travelers chose destinations by the number of perks offered for the least amount of money. These days, it's all about safety and well-being. That's why the Belize government's decision to create and implement Tourism Gold Standard criteria has set a high benchmark for every property in the nation.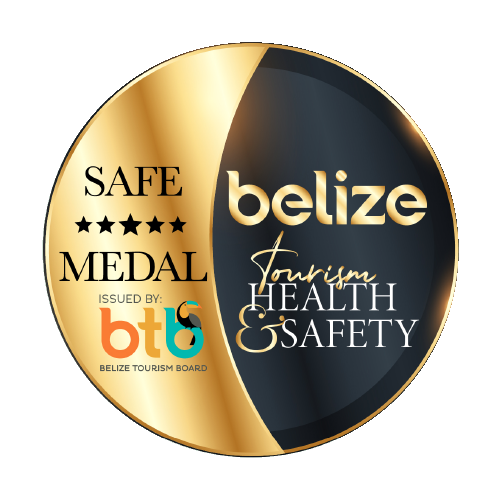 Not every resort was willing to go the distance to meet rigorous criteria, but Coco Plum Island Resort, an adults-only property that welcomes small numbers of guests, was eager to comply. What were staff and management required to do to be awarded the Gold Standard designation? Here are a few of the conditions that had to be met in order to make the island one of the safest vacation destinations in Central America:
-You'll see as many bikinis as you will see face masks on the island; not to worry, masks don't have to be worn while swimming, eating, and drinking.
-In addition to sunscreen, guests will encounter plenty of hand-sanitizing stations on premises.
-Warm welcomes include low touch check-in/out and automated booking systems to minimize contact.
-Social distancing protocols mean gourmet dining experiences are even more intimate.
-Expect to receive frequent wellness checks from staffers (they'll be checked, too).
-Enhanced room cleaning and public space sanitation measures have been doubled.
Your well-being is our first priority
Belize's international airport has currently placed a moratorium on incoming flights to further isolate the nation from the virus spread, but once that edict is lifted, Coco Plum will start welcoming guests who have already booked stays because they wanted to avoid being told, "Sorry, but we're all booked for the dates you want to visit!"
Having received Tourism Gold Standard accreditation, Belize visitors know that every precaution that's adopted offers assurances that at Coco Plum, guest welfare is the resort's number 1 priority. Visit this web page for more information and peace of mind.
Further, just because Gold Status has been conferred, that doesn't mean future visits from officials making inspections won't take place. From pick-up/drop-off airport services in Dangriga to access to every amenity (small group tours, the pool, beachfront and the same level of dining excellence that has won Coco Plum culinary awards), every guest will find out how it feels to be pampered and protected on a lush, safe tropical island — and isn't that exactly what you seek on your first vacation since the pandemic hit?
1-800-763-7360