Why are scholars paying attention to the behavior of thrill-seekers these days? Because the topic is fascinating. Whether you call them thrill-seekers, sensation seekers, adrenalin junkies, or buzz chasers, Covid seems to have brought out a side of travelers that encourages them to take more risks.
How do you know where you fit on thrill-seeking scales? Avail yourself of the Sensation Seeking Scale pioneered by Marvin Zuckerman of McGill University to see where you fall and then use the results to determine the ideal place to take your next vacation.
Whether your heart beats faster at the thought of relaxing on a beach, or your idea of paradise includes activities like zip-lining over jungle canopies and inner-tubing into mysterious caves, Belize is heaven for thrill-seekers and Coco Plum Island Resort is headquarters for every adventure you crave!
Come to relax; stay for the excitement
There's a reason Coco Plum Resort staff refers to this lush island as "the jumping-off point for adventurers." While plenty of guests reserve posh oceanfront cabanas to hang out and do nothing, Coco Plum's menu of Belize tours is so varied, you can turn every day into a challenge if that's your goal.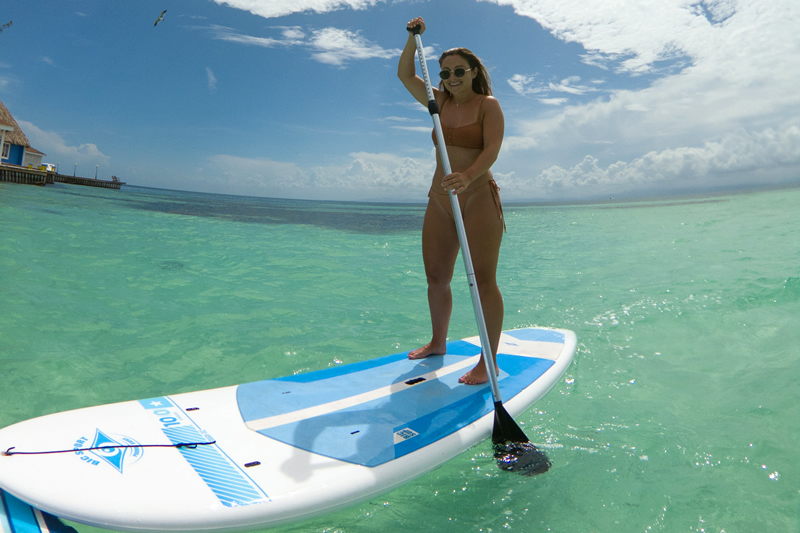 •Snorkel Belize's most talked-about sites. Whether it's the Belize Southern Barrier Reef or Glover's Reef, Coco Plum staff organizes small parties of snorkeling enthusiasts for fun excursions, providing guides, gear, grub, and anything else you require for a memorable adventure.  The All Inclusive Snorkel Package includes the Southern Barrier Reef  tour.
•Dive to feel alive. Whether the Southern Barrier Reef, Glover's Reef, a Whale Shark Dive (a seasonal option), or a Blue Hole Dive is your idea of excitement, choose the tour that meets your skill level and interest, knowing that your guide and gear are included. You can even pick the diving option that best suits your budget.
•Get your fish wish. The variety of fishing experiences from which you can choose is mind-boggling. Half-days, full days, deep sea, fly fishing, trolling/spinning and drop fishing — plus the boat needed to get small parties to prime destinations — are all offered as a la carte tours and only one requires you to bring your own gear.
•The ultimate thrills. Belize jungle tours have no equal. Whether your idea of excitement calls for zip-lining over tree canopies, you're up for cave tubing, or exploring Xunantunich Mayan ruins best describe your goal, tours are so neatly arranged, you could try them all when you select the Belize Jungle Tour Add-On.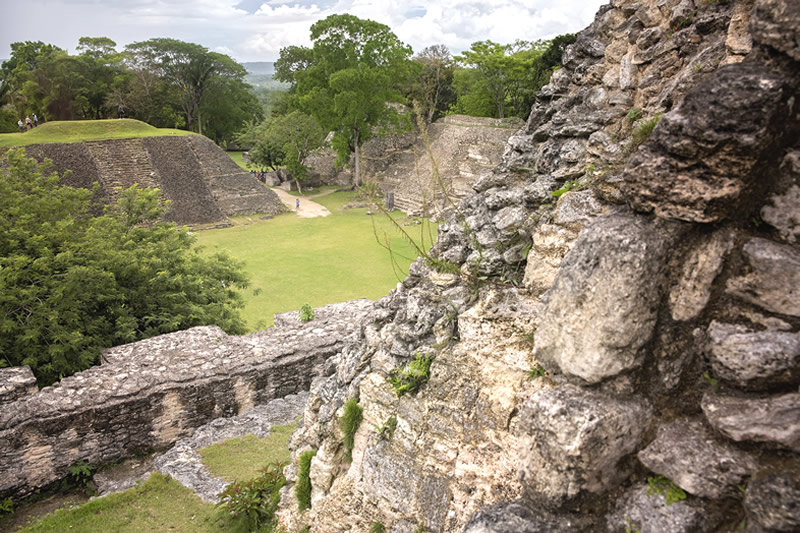 Thrill-seekers call Coco Plum Island Resort nirvana
No matter where you fall on the thrill-seekers scale, Coco Plum never disappoints. After days of excitement, the resort's full-service spa restores your mind and body, the island restaurant is a culinary mecca and since there are so few guests, you'll enjoy a thrill-filled vacation minus annoying crowds.
Belize all inclusive packages bundle every aspect of your stay so your private cabana, meals, boat transfers, amenities, scheduled group snorkeling tours, and more are included for a single price. After all, thrill-seekers love saving money, too! Make 2023 the year you leave your inhibitions behind during an island stay where opportunities to push your limits are – well, unlimited!
1-800-763-7360