Known as "Mother Nature's Best Kept Secret," Belize is an adventure seeker's paradise. Did you know that Belize is geographically part of Central America and is bordered by the Caribbean Sea to the east, making Belize a country that recognized as both a Caribbean and Central America nation? Yes, that's right – when you travel to Belize you get the best of both worlds! White sandy beach surrounded by turquoise water and the dense tropical rainforest filled with caves, waterfalls, and Mayan ruins all in one country! UnBelizeable, isn't it? We welcome nature lovers, adrenaline junkies, and history buffs alike, to enjoy our Belize all inclusive adventure tours, the perfect addition to your vacation.
Culturally and environmentally diverse, Belize offers a vast array of adventure tours whether on land or at sea. At Coco Plum Island Resort, an extra perk of scheduling your adventure tours with Coco Plum Island Resort is that many of the tour options are already included in our Belize all inclusive packages.
Included Adventure Tours: The following tours are included in several Coco Plum Island's vacation packages. They can also be added à la carte to any package.
Belize Mayan Ruin Tours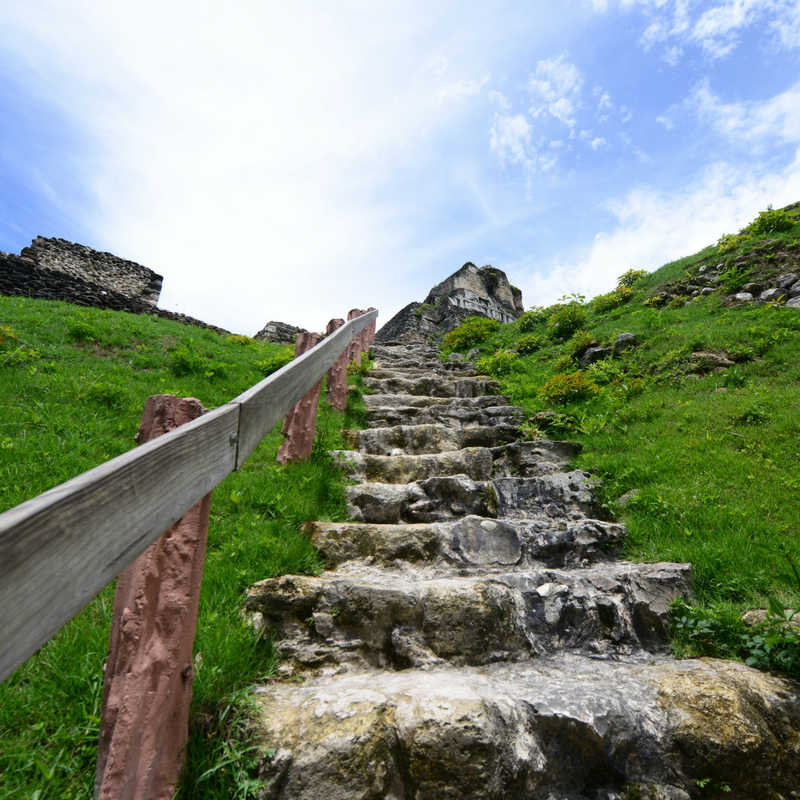 Explore Belize's most iconic Mayan Ruin, Xunantunich "Maiden of the Rock." You will begin your journey by traveling west along the scenic and winding Hummingbird Highway. Getting to Xunantunich is half the fun! Discover local villages and even the nation's capital, Belmopan, as you get a feel for everyday life in Belize. Upon arrival, you will cross the Mopan River on a hand-cranked ferry. Entering this archaeological site is inspiring as you reflect on the history and achievements of the Mayan culture. Test your fears and see if you are brave enough to hike to the top of "El Castillo," one of the tallest structures in Belize complete with views all the way to neighboring country, Guatemala.
Belize Cave Tubing & Zip-lining Tours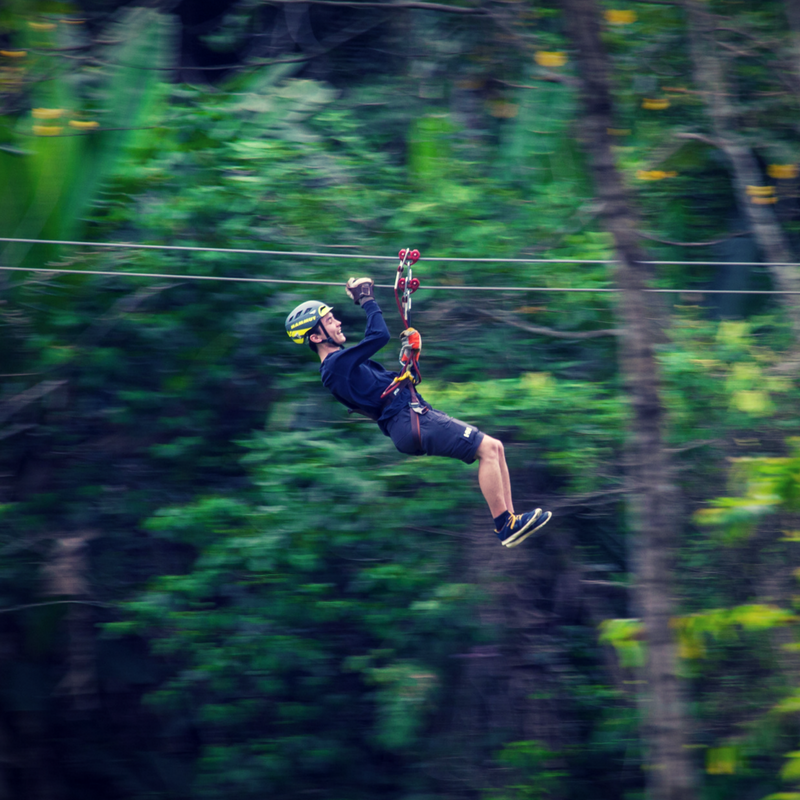 Another major part of Belize's Mayan history and culture are the scared cave systems scattered underground in the jungle. The Belize cave tubing tour includes a guided exploration of the caves, delivered while tubing down the flowing river. You will pass through impressive sanctuaries filled with stalactites and stalagmites. Turn off your headlamps to experience complete darkness, heightening the sounds of the cascading rapids. From top to bottom, this combination tour also includes zip-lining above the rainforest canopy. Get your adrenaline pumping as you traverse from treetop to treetop, 80 feet above the forest floor with various platforms amounting to as much as 500 feet of flying.*
*This tour can also be replaced with a tour of the Belize Zoo.
Belize Snorkeling Tours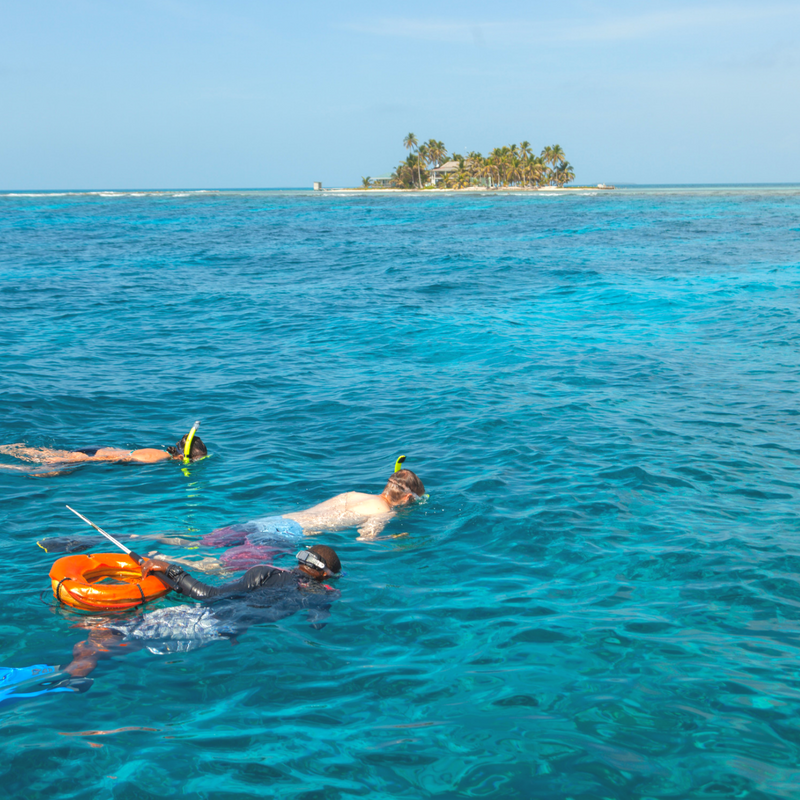 From land to sea, our Belize snorkeling tours are perfect for those yearning to discover the largest living barrier reef in the world. Located just a few miles away from Coco Plum Island Resort, our Southern Barrier Reef snorkeling tour allows you to get up close and personal with diverse coral and marine species. Imagine swimming with schools of brightly colored fish, gliding eagle rays, or even a friendly nurse shark – now that's a story to tell your friends back home!
Specialty Adventure Tours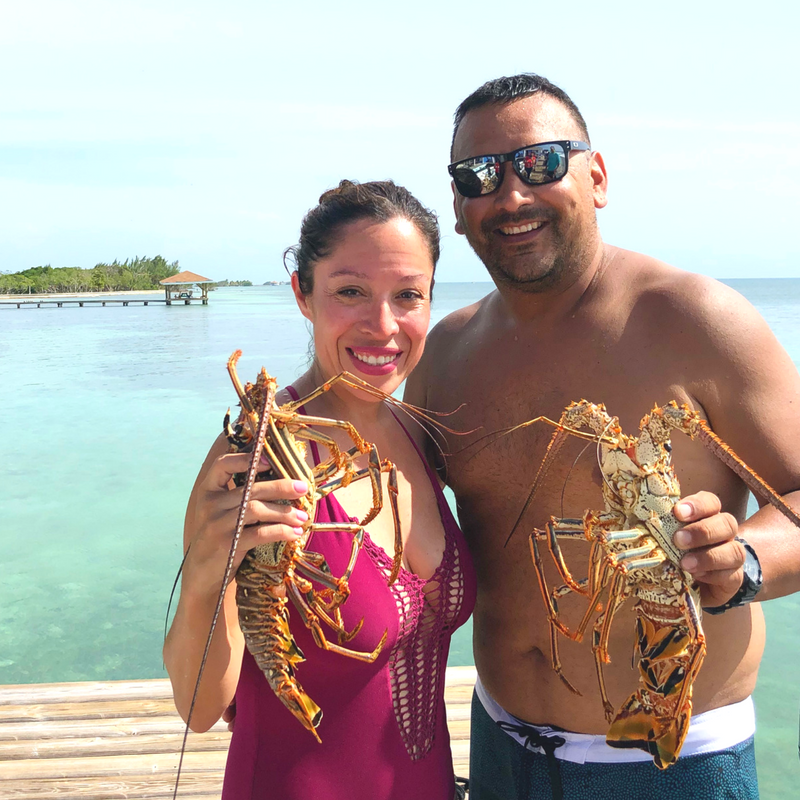 Other Belize adventure tours not included in our all inclusive packages can be added onto your stay and booked at any time.
As a locally owned and managed resort, we surely know all the secret spots and hidden gems that Belize has to offer. From our specialty snorkeling tour to Glover's Reef Atoll, guided fishing and scuba diving trips along the Belize Barrier Reef, to lobster and conch catching excursions, we can't wait to show you the very best of Belize.
Staying at our Belize all inclusive resort means that you are able to enjoy both the seclusion and intimacy of a private island while exploring a variety of Belize adventures. Chill on the beach with a tropical drink one day and zip through the rainforest canopy the next!
Contact us to book your all inclusive vacation where you can be as relaxed or as adventurous as you wish.
Related Posts:
Warm Regards,
Coco Plum Bloggers
Call or email our Reservations office today!
1-800-763-7360