Do you put off travel because previous experiences of lost luggage, being cooped up with annoying seatmates on flights, and arriving so jet lagged, you couldn't tell Finland from Fire Island if you tried, have occurred much too often? Look closely at your vacation priorities. Some travelers are so obsessed with saving money, they grab the first deal that pops up on travel sites—no matter how far they must travel. Others wind up going to the same place repeatedly because it's a hassle to acclimate to new destinations.
Are you ready to break your pattern and choose a destination that's so close, your chances of arriving in bad humor are minuscule? Borrow this clever tip from USA Today travel writer Peggy Epstein: Divide the number of hours it takes to reach the place you're considering by the number of vacation hours at your disposal. If that number is less than 10%, you've struck gold—especially if you're considering Belize.
The ideal haven for time-starved visitors
It's an affordable destination. Everyone speaks English. No Central American nation welcomes northerners with as much warmth as the people of Belize. Folks living in the southern half of the U.S. could reach Belize in less than three hours if they snag a direct flight that if, carefully timed, could find you luxuriating on a quintessential offshore Belize island: Coco Plum Island Resort.
Imagine going from your local airport to an adults-only Caribbean island so quickly, you'll be ready to don a swimsuit or lounge on the circle of beach surrounding this 16-acre tropical paradise in record time, knowing that your vacation will be spent in pursuit of pleasure and privacy. There are only 18 ocean-facing cabanas onsite, each artfully placed to give guests privacy. This intimate setting is but one of the reasons Coco Plum earned three 2022 TripAdvisor Travelers awards based on rave guest reviews.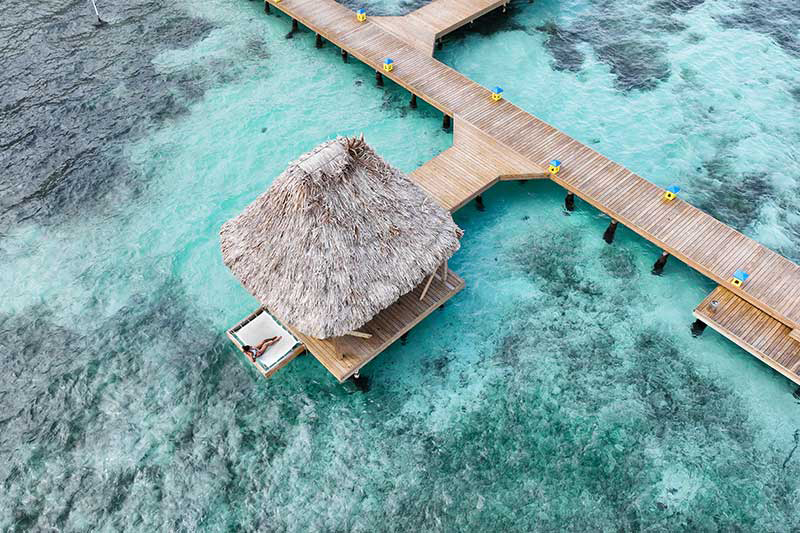 Time to do everything you fantasize about
Relieved of the obligation of having to choose all aspects of your island holiday thanks to Belize all inclusive packages that save time and money, consider tours and add-ons that cover activities you prefer. From aquatic sporting options to ancient Maya cities, caves, and sites renowned for thrilling opportunities to repel, zipline, or trek jungles, a Coco Plum sojourn is the one you would dream up if offered the chance to curate a perfect getaway. If you don't care to take tours, onsite activities, gourmet dining, and spa services are guaranteed to delight you.
Best of all, you've extended the amount of time you desire to revel in the glory of an island stay where you can wring every minute of pleasure out of your getaway thanks to your clever planning. Whether you started by crunching those numbers or you see the wisdom and logic of basing your travel plans on the amount of time you have, maximizing the length of time you enjoy during your escape isn't just practical; it's sublime!
1-800-763-7360