According to a July 21st report published in the Washington Post newspaper, adults-only properties are experiencing a huge booking uptick because weary, deprived travelers are seeking a "luxe experience" plus an absence of children now that they're finally able to escape.
To accommodate this growing market, all-inclusive resorts that restrict ages are not only booking heavily, but proprietors are focusing on pampering services that attract couples seeking small, intimate environments that don't include screaming parents, either. What better place to enjoy a child-free holiday than on a Caribbean island?
No kids, but you can act like one if you like
"For many parents, an adults-only stay means multiple date nights in a row and a chance to reconnect," says travel expert John O'Sullivan. He cited research that revealed "a demand by people — some of whom have children, by the way — who [seek] a level of escape and self-discovery." At Coco Plum Island Resort, off the Belize mainland, couples find a 16-acre epicenter of paradise.
From private oceanfront cabanas built with privacy and intimacy in mind to the small number of couples the resort accommodates—plus an onsite restaurant that specializes in delicious plates inspired by traditional Maya, Mestizo, and Garifuna cookery—guests are particularly impressed by the resort's Belize all inclusive packages and add-ons.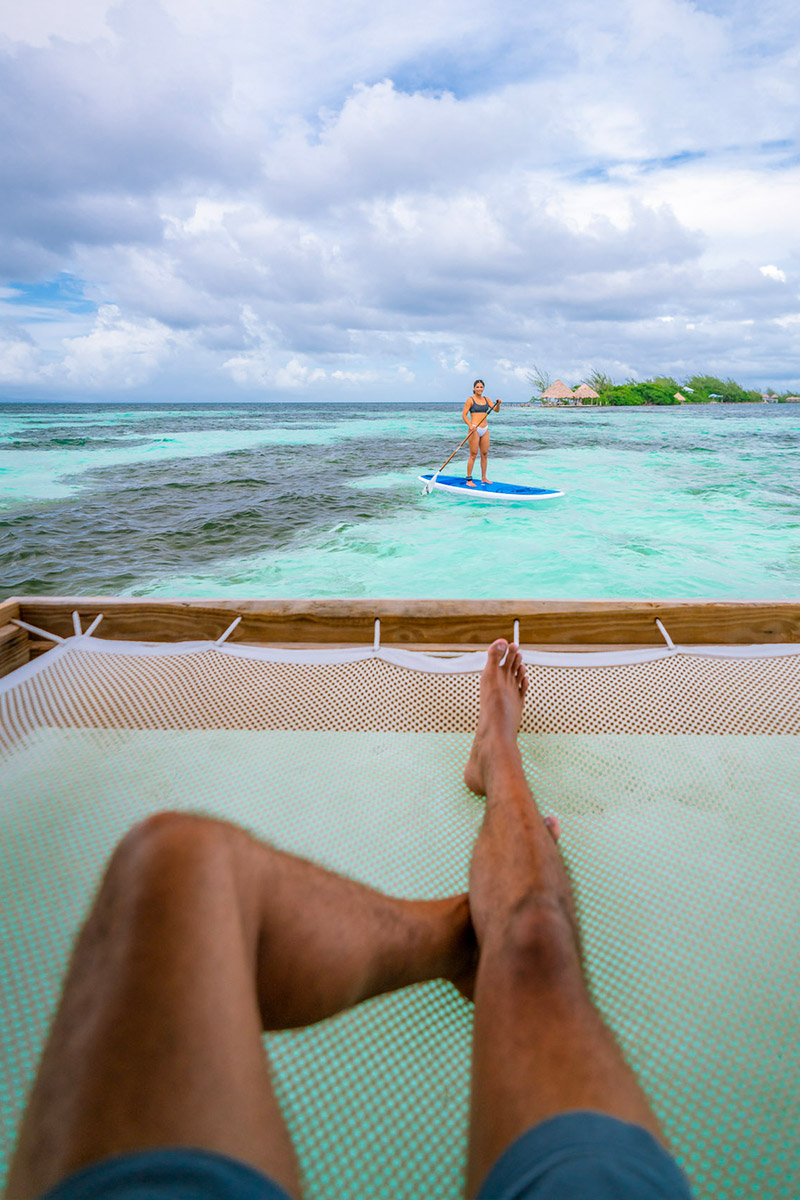 Snuggle indoors or wander the island
What do frequent guests of Coco Plum say that they love best about this tiny island? Everything! Those who prefer to stay active can't get in enough snorkeling, scuba diving, and fishing. The resort's complimentary Hobie Cat Wave, kayaks, and stand-up paddle boards are on hand for fun seekers, too. No worries about kids splashing in the pool, so you enjoy the level of peace and solitude you crave.
Schedule your stay to include a Monday or Thursday. During both days, couples massages are available at the over-water Serenity Spa, a haven that includes two indoor treatment rooms plus an outdoor deck for the ultimate pampering experience. If you can't get enough Belize tours that require exertion, you are likely to visit the spa more than once!
Benefits beyond the kid-free silence zone
Not every parent realizes that getting away from kids has therapeutic benefits, but according to Huffington Post contributor Carrie Visintainer, staying at an adults-only property gives moms and dads more than unabashed romance and intimacy. Couples experience a break from constant demands, and opportunities to be unapologetically selfish, and they rediscover "just the two of us" time.
Childless couples have more incentive to flock to Coco Plum Island Resort because the shortest stay physically and emotionally separates them from stressors that leave them too exhausted to work at keeping their relationships strong. In other words, even couples who pick adults-only resorts for the peace and quiet find that they experience so much more than just a place that's more than kid-free; it's carefree, too!
1-800-763-7360