In case your understanding of Maya culture begins and ends with architectural wonders, a visit to Belize will convince you that this society is more than just a people known for building magnificent cities. The Mayas invented a highly advanced numeral system that surpassed that of Europe and the Mayan calendar is a unique work of art and complexity.
Mayan astronomers remain legendary. Add to these accomplishments the fact that elevated roads, aqueducts using early water pressure technology, a complex writing system and the early adoption of vulcanized rubber making far surpass all of those palaces, ball parks and religious sites.
Why mention all of this? Because having an appreciation for this history is guaranteed to make Belize Maya Ruin Tours during your vacation in this colorful nation extra meaningful – especially if you spend time at Coco Plum, the Belize Private Island Resort that offers one-of-a-kind experiences to curious travelers.
Even Mayas would recommend choosing the resort's Belize All Inclusive Vacation Packages because these bundles take the work out of decision making. Skeptical? Don't be. This Coco Plum web page tells you all you need to know about all inclusives and since this offshore Belize island is a small, exclusive adults-only haven, no worries about kids, crowds or stress.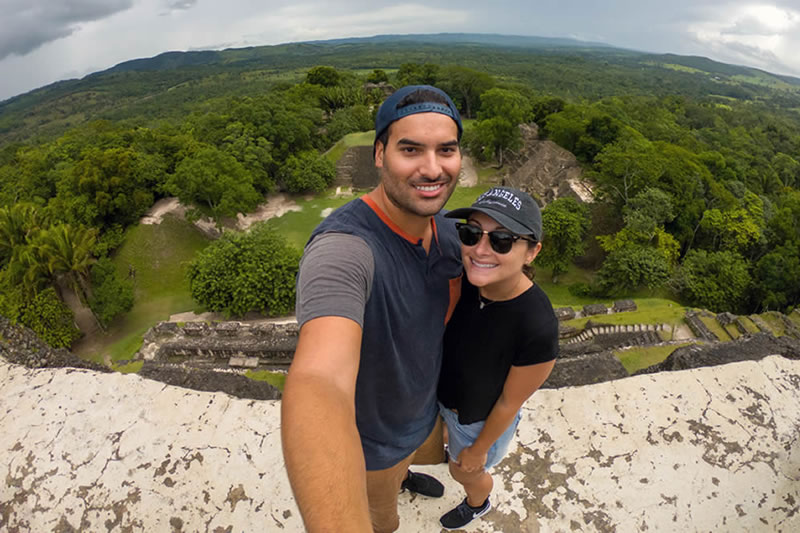 Learn more about Maya history, anthropology and ancient technology by going on Coco Plum's Mayan immersion experience, a tour that takes you to Xunantunich, the "Maiden of the Rock" archaeological site. You'll cross the Mopan River on a hand-cranked ferry to reach the excavated site in the company of guides trained to answer questions about this once-thriving community.
Because this tour is popular, it's included in several Coco Plum resort packages. Once confirmed, look forward to gourmet meals, local alcoholic beverages, boat transfers to and from the mainland and aquatic toys that allow you to be as active as you care to be during your stay at this Belize Private Island Resort.
Be forewarned: the private cabana that serves as your home-away-from-home will be hard to leave because island accommodations are luxurious, private and intimate, but let's say Xunantunich proves such a fascinating experience, you don't want to leave Belize without seeing more ruins. Say the word and Coco Plum staff can recommend other adventures that showcase this exotic society was before it mysteriously disappeared.
But before you get answers to pressing Maya mysteries, you'll need to disappear – from all of the responsibility you've been shouldering during the pandemic! Health and welfare practices followed by island personnel take care of your health worries and if you've been vaccinated, it's even easier to travel to Coco Plum and Belize.
Because this small island welcomes only a small number of guests at any given time, if you want to be one of them, the time to book your Coco Plum getaway is right now. Tell the reservations staff that ancient Mayas recommended a stay on the island to recover from the stressors 2020 brought about. You wouldn't be the first to make this claim!
1-800-763-7360
Check out our newest Sister Resort: