When travel writer Cassandra Laffey decided to investigate the allure of overwater bungalows, she discovered that these lush oases are nothing new to folks living in the South Seas. Traditional overwater bungalows (floating homes) were home to Polynesian islanders for generations. Today, we consider them exotic and romantic.
A clever group of Californians decided that houses on stilts offered unique opportunities for travelers weary of suites and hotel rooms back in the 1960s. They used the idea of overwater bungalows to create luxurious accommodations and the idea spread. Your desire to stay in one can be satisfied without a long airplane ride if you book a stay at Belize's Coco Plum Island Resort.
An overwater bungalow experience that's unforgettable in Belize

Coco Plum's all inclusive overwater villa is a magnificent structure perched over the Caribbean shoreline. This is the ideal private domain for guests who long to vacation in seclusion. This 3-bedroom/3-bath haven accommodates between 2 and 6 guests, and it's filled with all the comforts of home – if your home happens to be impeccably decorated and appointed with a private veranda, sun deck, and romantic thatched roof!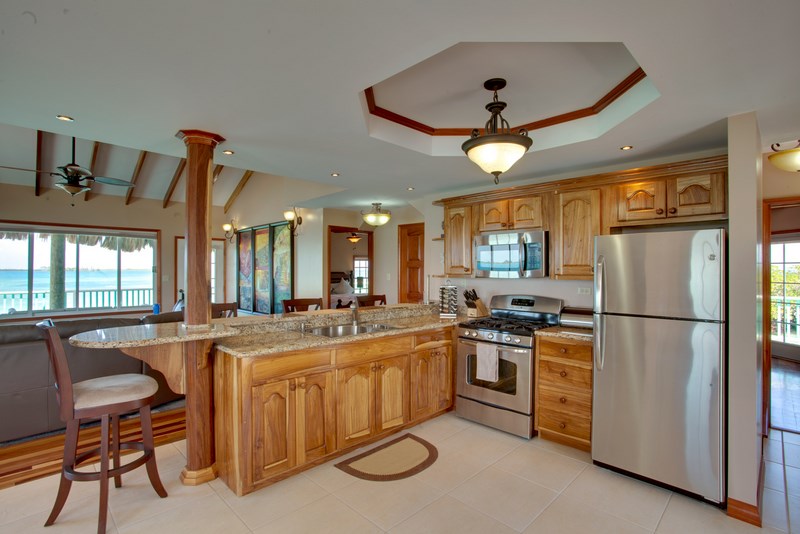 Within the bungalow, there's room to spread out and entertain. A full kitchen plus dining and living areas are ideal spaces to gather for everything from meals to memory sharing. What captivates guests most? Uninterrupted views of the endless turquoise sea that stretches to the horizon. Bungalow guests can watch sunrises and sunsets that lull the most stressed-out visitor into a state of pure bliss. 
The intimacy of sequestration. The advantages of an island resort
Guests say that it takes effort to pry themselves away from their idyllic hideaway, but Coco Plum Island Resort and its amenities must be explored. From the pool and adjoining palapa that serves as the island's social hub, guests are delighted by opportunities to take tours and use Coco Plum's kayaks and stand-up paddleboards. Eager to try your hand at piloting a Hobie Cat? This is your opportunity. 
As it befits an island catering to very few people, the property's staff and restaurant are equally impressive. Your overwater bungalow is stocked with everything you need to prepare meals, but you'll find it hard to resist the fine dining at Coco Palms Restaurant. The cuisine is an exceptional amalgam of Maya, Mestizo, and Garifuna cookery served with aplomb in indoor or outdoor settings where the only factor more inspiring than the décor is the quality of the food. Cocktails? Of course. Coco Plum bartenders have yet to receive a drink request they couldn't prepare. 
Can't get enough island time?
In addition to all of Coco Plum's charms, amenities, atmosphere, and impeccable service, you may wish to look into a stay at the resort's sister property: Manta Island Resort where lush décor, endless amenities, and environs are made even posher by 3 Reef Villas, one with private plunge pool.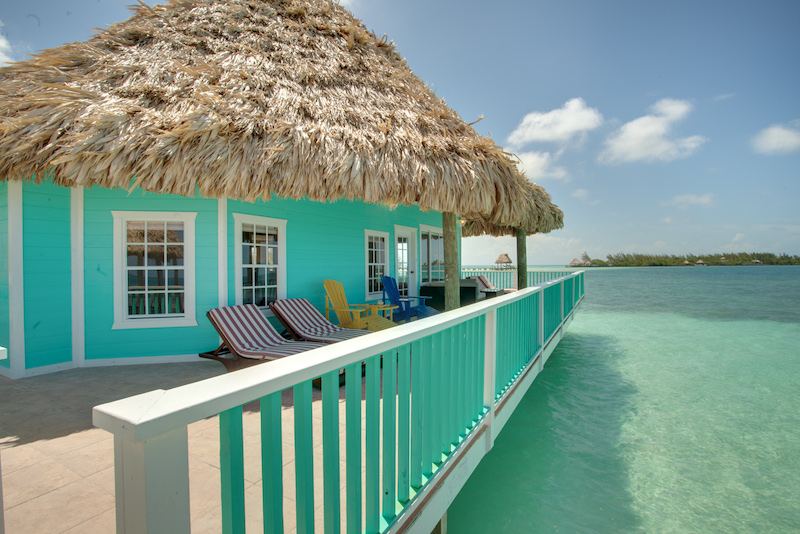 What's better than one island escape? Two, of course. If you dislike choices, book time on both via a curated pairing that will make you wish you never had to go home again!
1-800-763-7360