Today's couples don't necessarily see themselves dressed in long white gowns, veils, and carrying bouquets. Nor are houses of worship always venues that suit the personalities of brides and grooms. One couple walked down the frozen food aisle at a big box store to take their vows while bacon lovers chose San Diego California's Big Bite Bacon Festival where the bride and her attendants carried bacon bouquets.
Does this mean that all of today's affairs have morphed into off-the-wall events? Hardly, writes Shelby Wax for Brides magazine. "After two years of downsized or delayed nuptials, weddings came back in full force and felt more intentional than ever before." This means that tradition is trending.
Honeymoons? They've become equally creative affairs. Couples are going to Antarctica in January, Giraffe Manor in Nairobi (windows stay open so giraffe can breakfast with newlyweds), and those for whom the Antarctic holds no thrill, igloos in the Arctic are available for honeymooners eager to stay warm by cuddling. Happily, tradition rules. The island getaway remains popular, especially if that island is near North America.
This island is honeymoon paradise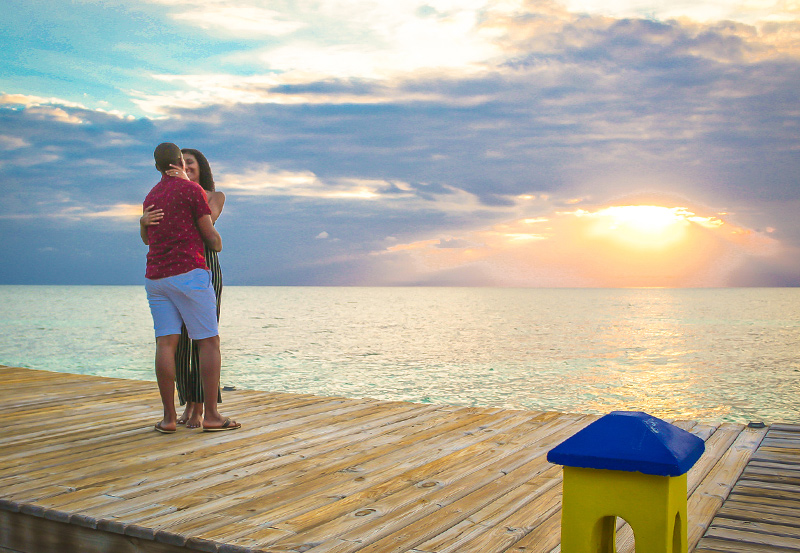 Located off the Belize coast, Coco Plum Island Resort is a dream come true for couples seeking a picturesque ending to their courtship. How delighted are honeymooners who choose this lush island? Delighted enough to spur editors at TripSavvy to give Coco Plum a 2022 Editors' Choice Award—an honor not insignificant since properties throughout Central and South American vied for this honor.
The folks putting this island paradise into first position at TripSavvy call Coco Plum "a triple threat," because it's an adults-only property with all-inclusive benefits that are especially appreciated by newlyweds who have other things on their minds besides figuring out where to eat and what to do during their romantic sojourns. And who wants to worry about choosing tours when the focus is on intimacy? Only 18 sea-facing private cabanas populate the island and thanks to Mother Nature's decorating acumen, the surroundings are the ultimate in tropical splendor.
An island sojourn that has no equal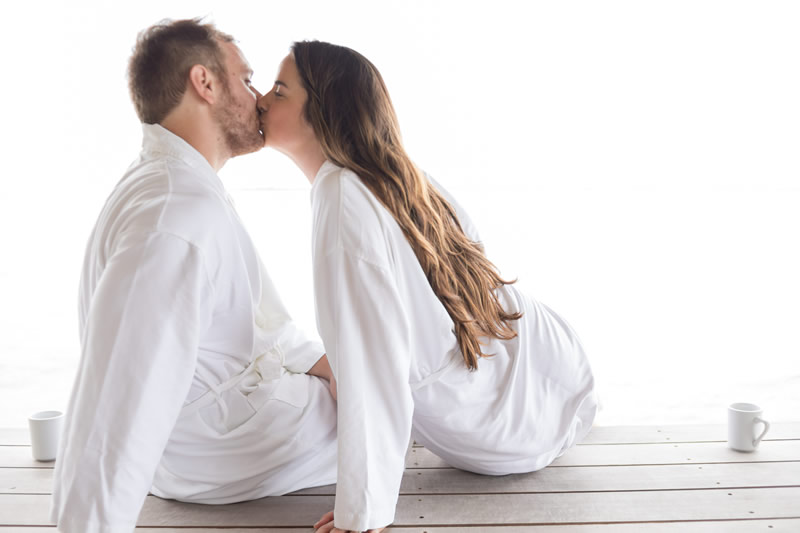 Forget thoughts of liquidating your assets in a trade for a Coco Plum Belize all-inclusive honeymoon! You will be surprised by the long list of perks associated with your all-inclusive stay and if you'd like to add extras that morph your stay from awesome to luxurious, the honeymoon add-on option runs just $150 per couple.
Avail yourselves of Serenity Spa services, plus the waterfront yoga deck to undertake your favorite positions against a backdrop of the Maya Mountains and Caribbean Sea. Ask your host about guided yoga classes or follow your own routine using complimentary yoga mats.
Best of all, design a honeymoon that meets every one of your desires and expectations. Whether you opted for an off-beat wedding or a traditional affair, this honeymoon fits perfectly with your plans. All you need to do to verify that is to ask the TripSavvy editors why they chose Coco Plum above all others!