Are you weary of get-togethers where friends or family spend endless amounts of time chatting about a plan for a group getaway, but once that conversation slides into the feasibility arena, potential travel buddies bail out? It happens—and who hasn't been mired in a discussion about the cost of taking a group getaway?
Relax. This isn't your first rodeo if you realize up front that a proper game plan is all it takes to morph everyone's desire into an actual itinerary. If you're willing to be the planner-in-chief, a group vacation soon could be in the cards for your party, and you're invited to take all credit for coalescing your group.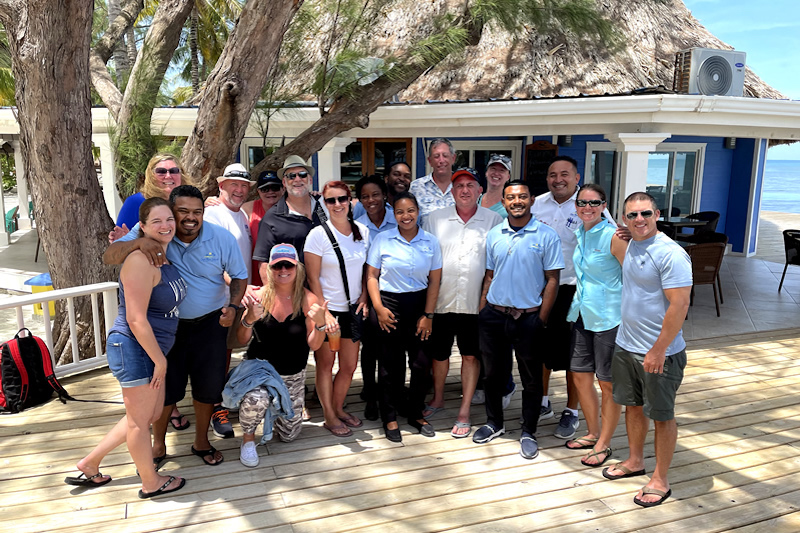 Your group escape plan
Identify a nearby destination that delivers on variety, privacy, uniqueness, and good weather—and where nobody in your group is forced to learn another language. Only Belize meets all of these criteria.
Envision your group renting Coco Plum Island Resort where everyone in your posse can let their hair down. This is possible because aside from staff, you'll be the only guests for the duration of your stay!
Pool resources so everyone's budget is respected. This is the kind of barefoot luxury getaway your group won't find elsewhere and since renting an entire island is no longer reserved exclusively for the rich and famous, everyone can contribute to the cost.
Establish ground rules that give everyone a share of the decision-making processes. On the island, agree to a few aquatic activities that gets buy-in, while recognizing each party's desire for privacy.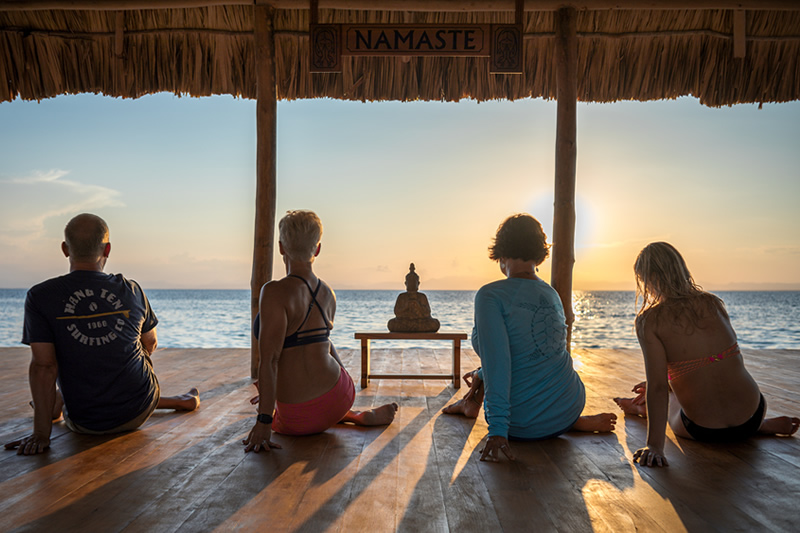 What types of groups rent Coco Plum?
Island staffers have taken care of every type of group under the sun: Families, reunions, spring break, folks celebrating occasions like birthdays and anniversaries plus those whose circle of friends and relatives are the ideal mix for a destination wedding. Renting the island is likely to cost less than a splashy affair back home.
From chefs preparing meals to making sure offshore excursions are safe, fun, and unforgettable, it's easy to see why fan letters from guests provoke so many enthusiastic reviews from folks who have rented the island and been overjoyed:
 "Everyone was so on point with the details to make our stay exceptional."
 "Coco Plum has something for everyone, whether you want adventure or relaxation, it has it all."
 "Everyone was amazing, all so welcoming!"
 "The entire staff made our stay very personable and like no other vacation we've ever been on."
 "I can't wait to come back; no other place will even come close to you guys at Coco Plum! You are top-notch!"
There are many more comments left by guests who have rented the island—and we don't want to seem like we're bragging, though we are! Thus you're invited to see for yourself why these warm notes of thanks are so plentiful. We would love to add yours to the list once your group discovers why Coco Plum island rentals are so amazing!
1-800-763-7360