When busy attorney Cammy concluded that she was too overwhelmed to work, she grew restless and desperate, writes Dr. Carrie Barron for Psychology Today. That's when she decided to do something she hadn't tried before: Look out at the sea. "I look at beaches, the blue and green water, and want to be in it, taste the salt. I think I should get back to work, but I can't or don't or won't."
Happily, it took a relatively short period of time to feel calm, relaxed and restored and she was able to get back to work. This has become the go-to "treatment" for this busy lawyer.
If a short period of time staring at the sea can make such a difference in Cammy's life each time she gets too stressed to work, can you imagine what time spent at a luxurious island resort surrounded by the Caribbean Sea could do for her and for you as days pass and your outlook and peace of mind are restored?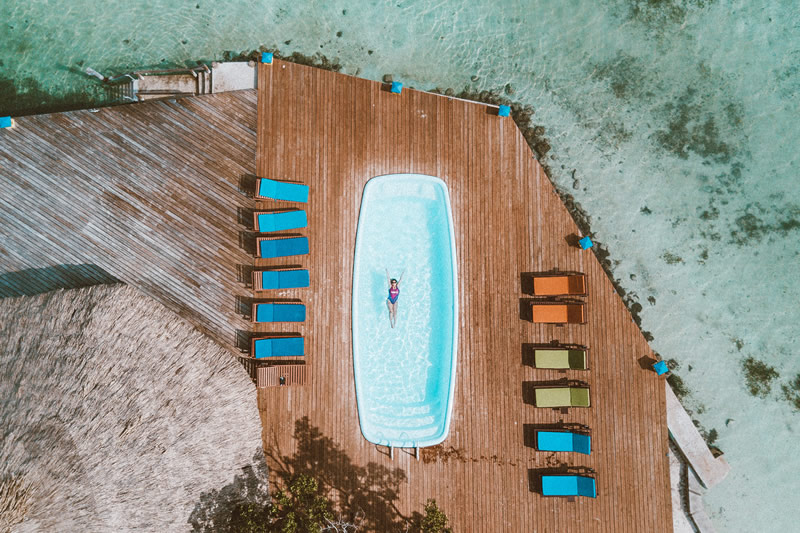 Coco Plum Caye Island Resort delivers more than a private island Belize resort experience; this adults-only destination realigns the perspectives of visitors who feel overwhelmed by media overload, family issues, work stress and the turmoil created by the onset of the Corona pandemic. Staff maintain stringent practices in accordance with standards set by world health entities, so the island is not just gorgeous but a safe place to visit, too.
Belize all-inclusive packages at Coco Plum take the work out of planning so a stay is twice as relaxing. Review your options to see which holiday experience matches your lifestyle and vacation goals. We urge you to scroll down the page after choosing your favorite so you can see how many prestigious awards this island paradise has won!
Belize all-inclusive vacations are elevated to a new standard at Coco Plum Island Resort where the ocean that surrounds you plays a big part in your day. Since accommodations all face the sea, you awaken to the beauty of waves washing ashore. Take meals at the over-water, thatched-roof Coco Palms dining room where the freshest produce and seafood are lovingly prepared by skilled chefs.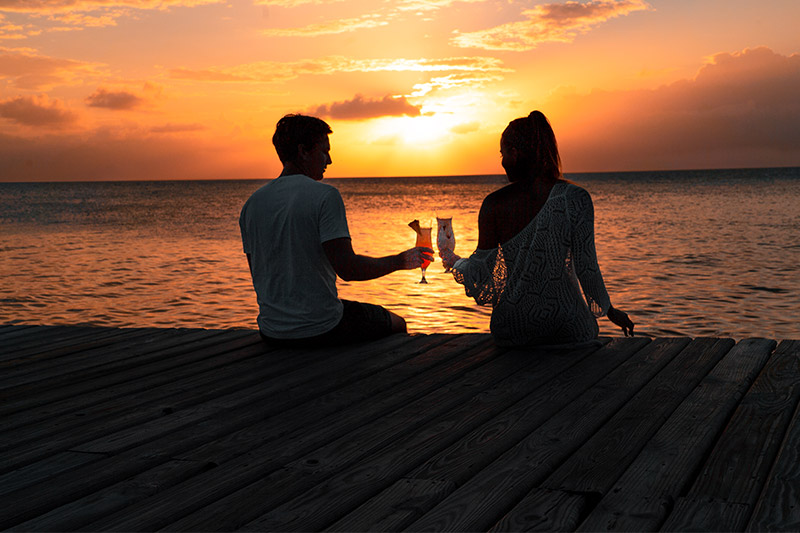 If you're more interested in finding peace and tranquility than you are about taking tours to Belize's cultural and natural wonders, there's lots to do on the island and it's all related to the sea, including swimming, fishing, kayaking, paddle boarding or enjoying the resort's freshwater pool. Even the island's Serenity Spa is perched at the water's edge so massages and yoga classes incorporate sea views that contribute to feelings of well-being.
Whether you require a respite from the world or you're planning a romantic getaway, it doesn't get any better than Coco Palm Island Resort, but given the size of the island, accommodations tend to fill fast. Whether you want to come as soon as possible and would like to take advantage of special rates good only until December 18, 2020, or you're a long-term planner with goals of a 2021 booking, the time to secure your cabana by-the-sea is now.
1-800-763-7360