If you're an inveterate planner, you've got plenty to brag about. Planners share admirable traits. They're more organized and content, notes Dr. Carol Morgan whose Huffington Post article waxes poetic about the virtues of planners. Do you love to plan? There's a good chance you also possess these attributes:
You tend to be more productive
You don't miss out on anything (no regrets)
Your stress levels are lower
You are respected for being accountable
Your brain stays sharper and you're more confident.
Yes, the early bird does get the worm
Advance travel planning is one of the sanest and most rewarding tasks because when you give yourself time to sort things out, you stay calmer, get accommodations you want thanks to early bookings, snag discounts on advance airline fares, and what is more valuable than getting your first choice of seats when you fly?
Think about all of this if you're longing for a vacation on an island where guests are few, personal service is sublime, there's much to be said about the excitement of waiting and you've got lots of time to put your affairs in order. Your destination? Belize. It's just a short plane ride away and no language skills are required since everyone speaks English.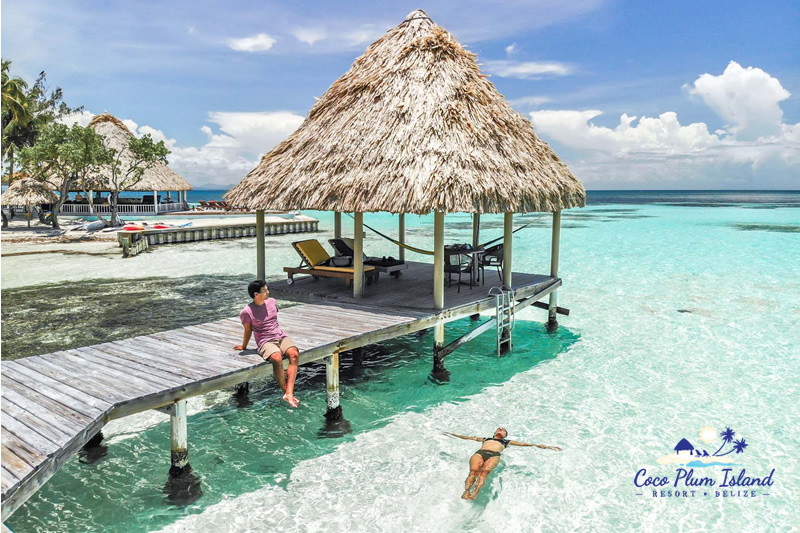 This Belize island has it all
Coco Plum Island Resort is gorgeous, remote, surrounded by the Caribbean Sea, offers guests solitude, amazing beaches, and hosts only 18 fabulous oceanfront cabanas and a degree of privacy that's hard to find. The artfully curated Belize all inclusive package and add-ons bundle everything you need and want, including gourmet dining and every amenity under the sun.
Given this resume of perks, you won't find it hard to believe that Coco Plum Island Resort is already booked solid through early August 2022, but if you belong to the elite planner's club and crave an island escape before 2022 is history, you'll want to act now because (believe it or not) island lovers are already grabbing accommodations on Coco Plum in early 2023.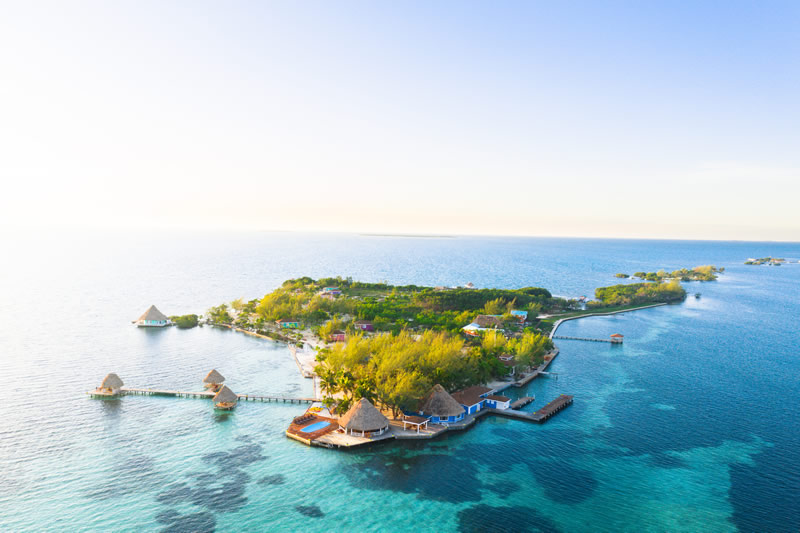 Worth the wait!
Whether you're desperate to get on island time after the long lockdown or you've got a special occasion on your 2022 calendar, claim your island vacation now and look forward to these perks and more with your Coco Plum booking:
Onsite swimming pool, kayaks, paddleboards, and a Hobie cat
Access to the Belize Barrier Reef for diving and snorkeling
Specialty Belize tours that are so diverse it's hard to choose!
Best of all, you've likely never experienced the depth of privacy and intimacy Coco Plum offers because every detail – from artfully positioning cabanas for optimal seclusion to your ability to customize your stay – will make you feel as though you're the only guests on the island.
Keeping in mind the fact that Coco Plum is fully booked until August 2022, you may wish to invoke your mom's favorite saying: "Good things come to those who wait." Whether you're ready to find a post-August date or see yourself on Coco Plum down the road, there is no such thing as planning too far in advance, so what are you waiting for?
1-800-763-7360