You don't have to explore the English language at length to realize that the lexicon can be confusing. Consider the phrase, "I'm feeling blue." Color theorists say that blue shouldn't describe a bad mood since this hue has a positive, soothing impact on mind and body. Blue triggers tranquility, calmness, and serenity in the brain that reduces anxiety and anger and lowers heart rates and blood pressure numbers.
Where can you get the most amount of blue therapy? On an island. No need for a long airplane ride to Fiji or Maui when paradise is so near: Hop a nonstop flight to the adults-only Coco Plum Island Resort off the Belize coast where powder blue skies and turquoise waters pair to set your mind at ease immediately.
Find paradise at this island retreat
Within a small, intimate environment  – where the sound of palm fronds waving in breezes and an absence of rambunctious kids create an idyllic environment 24/7 – a small gathering of oceanfront cabanas line the water's edge in a scattered pattern. One can serve as your private domain where extraordinary personal service by highly-trained staff awaits.
Surrounded by blue, you'll experience what Michael Depledge, chair of Environment and Human Health at the University of Exeter Medical School calls "a clear correlation between close proximity to a body of water and better psychological and overall health outcomes." His "blue environments" are lauded by the U.K. government and the European Union (EU) and you'll understand why the moment you arrive on the island.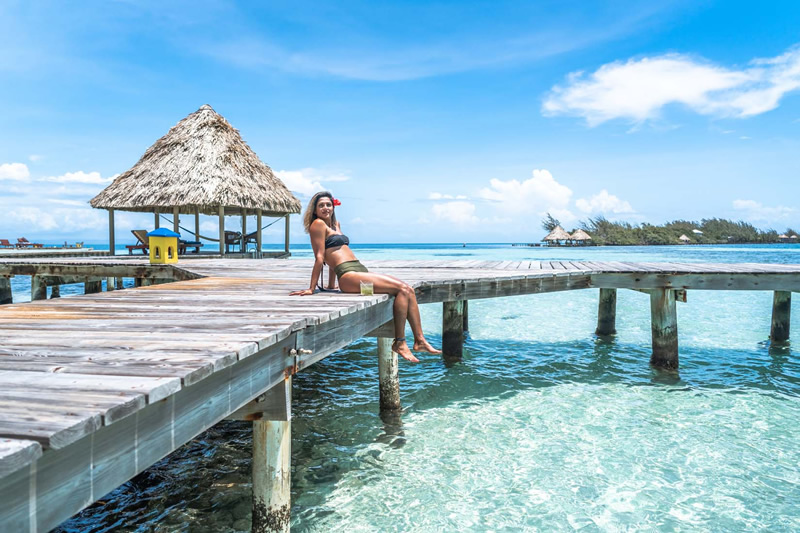 The perfect pairing of blue and green
At Coco Plum Island Resort, load your itinerary with water-focused adventures to reduce stress hormones that can lead to life-threatening ailments. Myriad options on the tour menu include snorkeling, Hobie cat sailing, swimming and diving the Belize Barrier Reef.
Get your green fix, too. Roam ancient Maya ruins tucked into jungles, visit rainforests and parks offering peeks at exotic wildlife. Add-on day trips to mainland sites are posted on the Coco Plum tour menu if want to experience Belize's legendary natural wonders.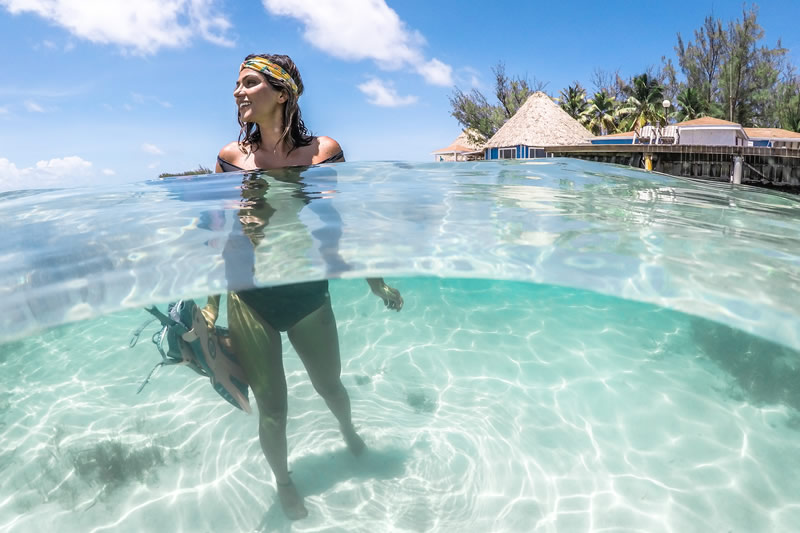 But, perhaps the mainland can wait!
Having chosen this heavenly slice of land surrounded by water, going on adventures may be the last thing you desire, but you may change your mind if you book a Belize all inclusive package. You'll save money and some of these deals include fun excursions.
Alternately, your cozy accommodation and meals at the Coco Palms Restaurant may be just what the stress doctor ordered and you can take advantage of a wealth of amenities that include the pool, kayaks, paddleboards and a Hobie cat.
Even if you overdo it, the Serenity Spa and Yoga deck both overlook the water, thus feeling blue is impossible when surrounded by all of this beauty.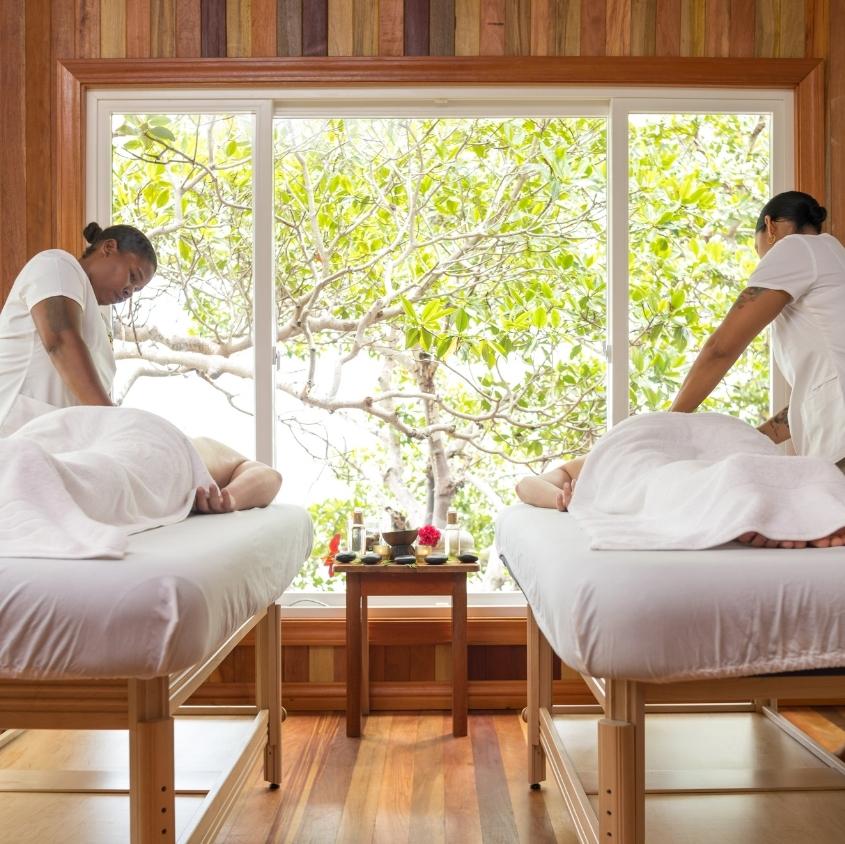 Have you met our sisters?
Our collection of properties aims to provide the very best service to our guests with all inclusive packages that are ideal for travelers from all walks of life, whether that be adventuring couples, groups of friends, or families yearning to soak up some fun in the sun and culture. All sister properties are locally owned & managed by Belizeans and are located in close proximity to each other in Southern Belize. We are pleased to introduce our family-friendly, all-inclusive sister resorts: Manta Island Resort, Belizean Dreams, and Laru Beyu.
1-800-763-7360