Couples agree with iBelieve contributor Veronica Neffinger when she writes "marriage can be viewed as the greatest adventure we can embark on in this life." Shared adventures produce stronger bonds and make travel more exciting, thus considering an adventure honeymoon gets marriages off to a roaring start.
Belize, home to endless grand adventures, surpasses other Caribbean nations. You probably agree if you have concluded that no other honeymoon destination will do. Make your first shared adventure especially romantic by choosing Coco Plum Island Resort as your honeymoon haven.
The adventure starts on this heavenly island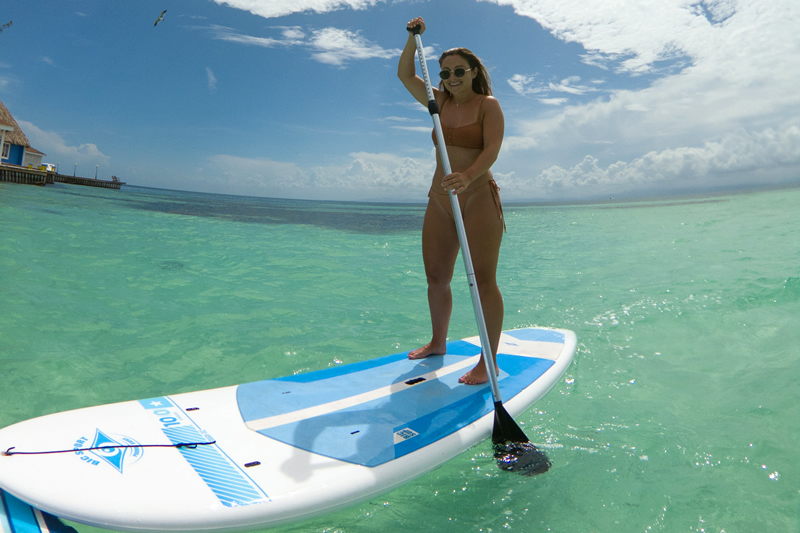 Coco Plum Island Resort is an ultra-small oasis amid Caribbean waters that make the ideal jumping-off point for honeymoon adventures because it is home to just 18 private oceanfront cabanas, each artfully positioned around the island's periphery to give newlyweds utmost privacy.
Onsite activities – swimming, snorkeling, fishing, kayaking, and paddleboarding – delight couples, and the full-service spa plus fine dining make this all inclusive island resort a delightful experience for couples eager to avail themselves of eclectic adventure tours. Start with these…
1. A snorkeling tour. Peek beneath the surface of the Caribbean Sea where fascinating fish, turtles, plants, and coral reef are a few of the wondrous sites your eyes will behold under the watchful eye of a Coco Plum snorkel guide.
2. Visit an ancient Maya City. For couples brought together by their shared curiosity, this ancient culture's former homeland can be a spellbinding experience. Coco Plum's guided tour to Xunantunich – "Maiden of the Rock" – is likely to be so fascinating, you'll want to visit additional ruins.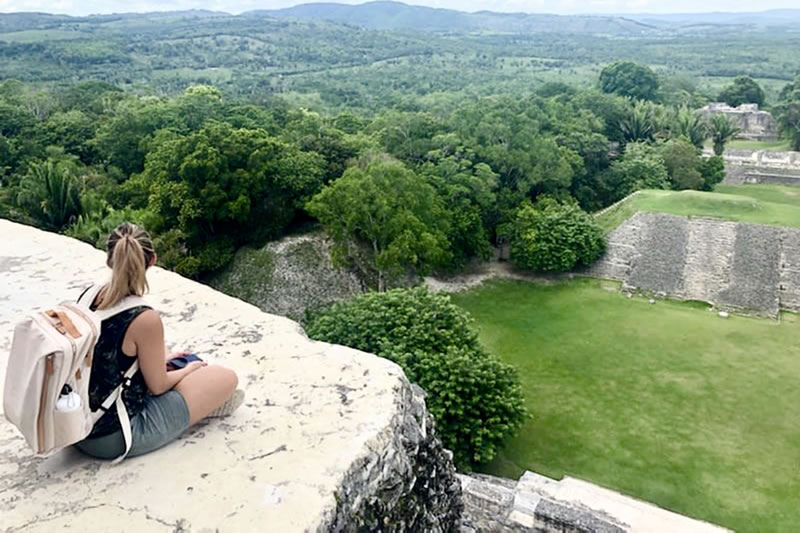 3. Go Fishing. Newlyweds whose past fishing experiences were limited to streams and lakes agree that nothing surpasses an ocean for sheer excitement. Honeymooners can fly fish off the island, wade in, troll/spin, and opt for a deep-sea adventure guaranteed to thrill you both.
4. Take a sunset cruise. This private experience is frequently called the most memorable adventure of all for couples eager to share romantic sunsets. Coco Plum staff provides everything you need to set the mood: wine, fresh tropical fruits, cheeses, and a discreet navigator at the helm.
5. Go cave tubing. Hold hands as you two drift into the mouth of a majestic cave on oversize tubes and float effortlessly into the interior where majestic caverns were carved by Mother Nature. Add a zipline adventure if you would both crave the ultimate wild ride.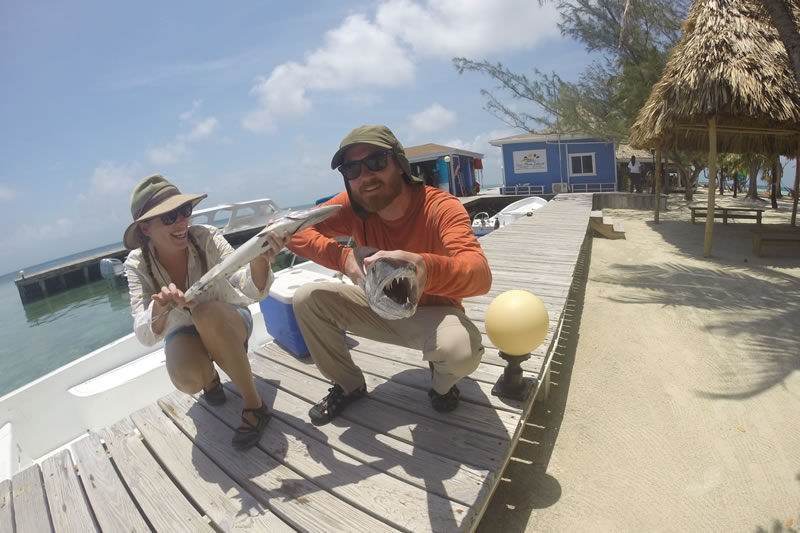 Simplify your honeymoon by choosing Coco Plum's All-Inclusive Snorkel Package with the Honeymoon & Romance Add-On so you are assured that everything about your romantic sojourn is included for one price.
There's so much more to learn about the wonders of a Coco Plum Island honeymoon. Bookings for 2022 weddings are filling up and they're beginning to come in for 2023 weddings, too. Don't miss out on this one-of-a-kind honeymoon adventure. Contact staff for available reservation dates to find out how you can begin your forever adventure with the person to whom you have given your heart.
1-800-763-7360