In 2020 Tori Kelly and Baby Face recorded a cover of the 85-year-old song introduced by Bing Crosby: "Let it Snow." If this lyric excerpt describes your winter, you understand why the song remains so popular:
Oh, the weather outside is frightful
And since we've no place to go
Let it snow, let it snow, let it snow!
We've got good news. You can forget the line "since we've got no place to go." You have the perfect place to go: Belize. Hugging the Caribbean Sea, Belize weather is quintessentially tropical and topography contributes to weather patterns that benefit jungles, forests, mountains, and gardens.
Belize weather is delightful 12 months a year. Winter temperatures are in the mid-70s and hit the mid-80s in summer due to the country's location that is just above the equator. While climate varies slightly from north to south, seasonal fluctuations are hardly dramatic, so no need to bring several wardrobe changes when you vacation in Belize.
Forget spring, summer, fall, and winter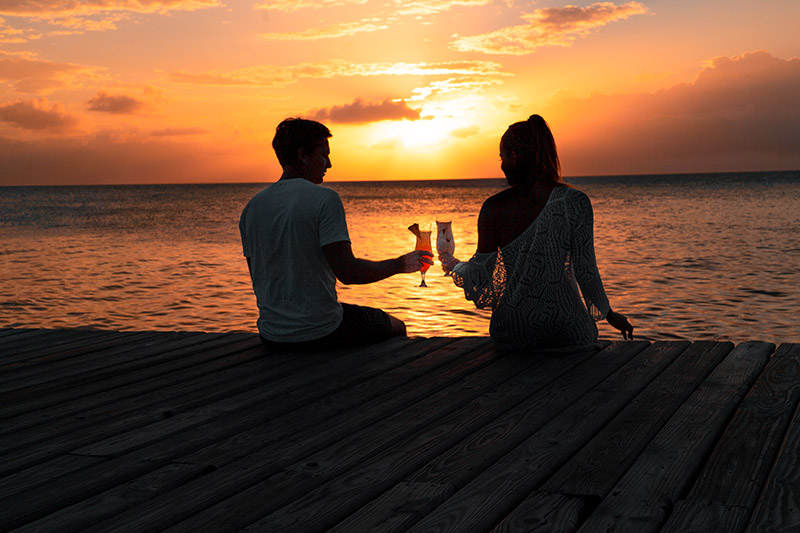 There are two seasons in Belize and both of them are heavenly. December thru May is referred to as the dry season. Tropical rains that contribute mightily to the nation's landscape are infrequent during the dry season. That doesn't mean it never rains, but showers tend to be brief and intermittent.
From June to November, it rains. It pours. It storms. But since these weather fronts come and go fast, don't you prefer knowing that a full day of rain is rare in Belize — even during rainy season — and wouldn't you prefer rain to blizzards and snowdrifts?
The ideal place to enjoy Spring in Belize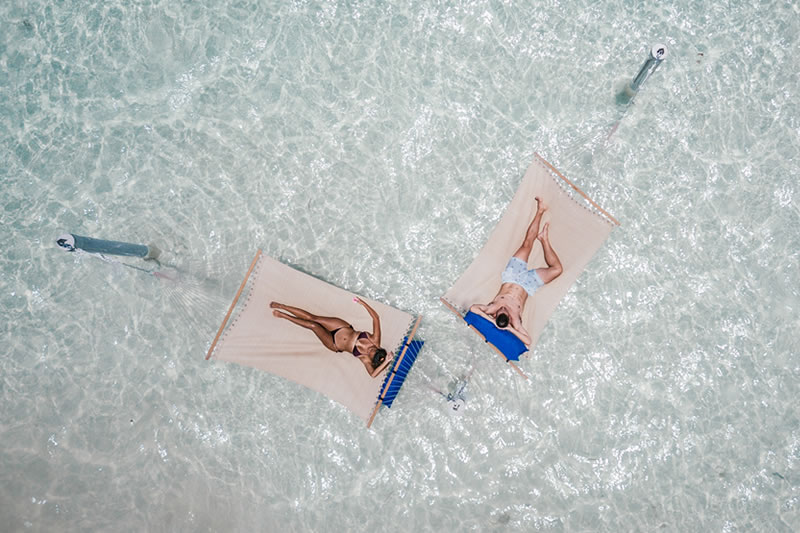 How about a small, intimate private island that is so remarkable you won't care if it's raining? The private island Belize resort we recommend is Coco Plum Island Resort where can you engage in aquatic sports year-round, even if it pours. If you go diving, snorkeling, fishing, kayaking, swimming, and paddleboarding, you won't care about showers delivered by clouds as they pass overhead.
Here's a taste of what you can expect from this private island Belize resort in March: Cool breezes escort you on sunset cruises and while you tan on the beach. Pilot a Hobie cat or kayak around the island if you're not in the mood for anything strenuous. Things warm up in April, the best time to dive and snorkel since whale sharks show up at this time. These gentle creatures don't bother humans. Schedule your stay around a full moon and you're sure to spot them. Since April showers bring May flowers, lucky visitors witness Mother Nature gone wild. Jungles, forests, and gardens are gorgeous as "low season" begins at the end of May.
Make your stay a Belize all inclusive vacation by booking a package that covers all aspects of your stay; lodgings, meals, amenities, and tours. You'll discover that weather won't be the only thing that makes your vacation perfect. You also avoid both crowds and kids at this small, adults-only haven, where the staff is as warm and welcoming as the Belize sun!