Garifuna Settlement Day, one of Belize's biggest annual celebrations, will be off to an amazing start with special offers at Coco Plum Island Resort.
Garifuna Settlement Day is a Belizean national holiday held on November 19th of each year. This day marks and celebrates the arrival of the Garifuna to Belize in the early 1800's after being exiled from neighboring Caribbean islands. Regarded as a mixture of African slaves and Arawak Indians, the Garinagu people make up a large portion of Belize's population, offering a uniquely rich culture that helps make Belize what is it today.
Like any major celebration in Belize, one day is not enough! The festivities begin as early as November 1st of each year. The streets are filled with yellow, black, and white decorations, commemorating the Garifuna flag. Delicious smells of Garifuna dishes such as cassava, seafood sere, and hudut permeate the air. Drumming is heard in all corners, each with its own small crowd gathered to show off dancing skills. At Coco Plum Island Resort, the celebration is no different!
Last year Coco Plum Island Resort and our sister resort, Belizean Dreams, joined forces to sponsor a float in the Dangriga Town Parade. This year, we will take our guests to watch the parade on November 19th, 2017. Our Belize private island is located only eight miles off the coast of Dangriga. Watch clips from the parade below.
November Cultural Special
Through the month of November, our guests are invited to join an exceptional celebration of the Garifuna culture as part of the annual Garifuna Settlement Month. Sample our hospitable culture complete with local cooking lessons by Ms. Jude as well as live drumming and dancing at no extra cost for each Monday during the month of November 2017 only at Coco Plum Island Resort. Use your #FREENIGHT special offer and join us during the month of November!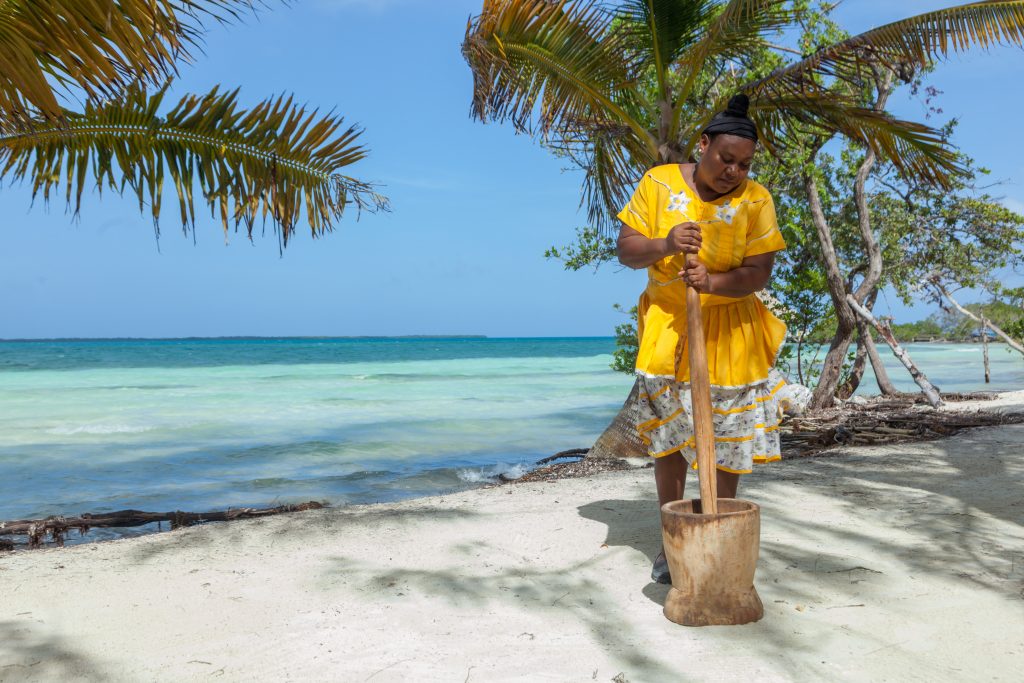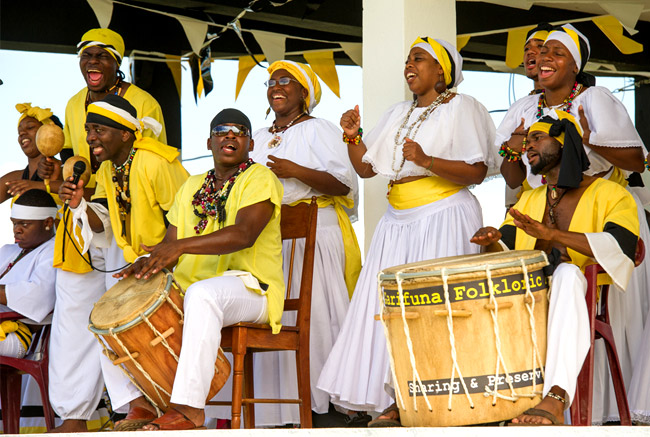 Special Offer
Visit Coco Plum Island Resort and allow us to offer you a complimentary night on us. Book 6 or more nights and get 1 night free when you stay with us between October 1st, 2017 through December 21st, 2017! Spend an extra day lounging on the beach, snorkeling along the largest living barrier reef in the world, and enjoying our magnificent island views. Use code #FREENIGHT and join us for the month of November as we celebrate Garifuna Settlement Month!*
*Certain restrictions apply. Valid for stays during October 1st, 2017 through December 21st, 2017. Blackout dates include: November 18th through November 25th, 2017. Valid for new reservations only. Cannot be used with any other special offer. Must mention this special offer at time of booking. When booking online, in the comment section please insert the Free Night discount code. Kindly note: once we receive your booking we will adjust your final balance to reflect the applicable discount and thereafter send your revised confirmation email. Your booking will come directly to our reservation desk.
Warm Regards,
Coco Plum Bloggers
Call or email our Reservations office today!
1-800-763-7360
Save
Save
Save
Save
Save
Save
Save
Save
Save
Save
Save
Save
Save
Save
Save
Save
Save
Save
Save
Save
Save
Save
Save
Save
Save