As Easter weekend is quickly approaching, Belizeans all over the country are gearing up in preparation for the Holy holiday. Easter is the single, longest public holiday in Belize lasting four days from Good Friday to Easter Monday. With the majority of the population proclaiming Christianity, Easter is both a time of peaceful reflection and celebration spent with family and friends. Many Belizeans travel to the Cayes seeking clear skies, white beaches, and cool waters. While San Pedro and Caye Caulker are popular destinations, many Belizeans travel to less populated Cayes that may hold a unique family history. Luckily for our guests, Coco Plum Island Resort provides the ideal spot the enjoy the long weekend!
Holy Thursday is the beginning of this long anticipated holiday, and is the day many people spend traveling to their vacation destinations. Good Friday is usually a more quiet and reverent day; and as per the Lenten tradition of fasting from meat on Fridays, Belizeans stick to dishes like fish burgers, fried fish, and sere. Our beloved cook, Ms. Jude, makes the traditional Garifuna sere which is a fish soup made with coconut milk and ripe plantains. A Good Friday meal also includes hot cross buns, local sweet breads that are decorated with a cross to symbolize the crucifixion of Jesus Christ. At the end of the day, many Belizeans gather at Church to pray at the Stations of the Cross.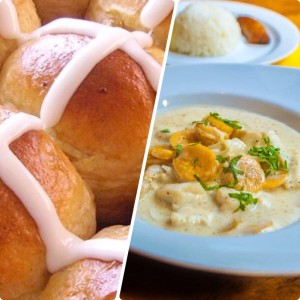 Holy Saturday begins with action and adventure at the annual Holy Saturday Cross Country Classic, Belize's premier cycling event. If you are attending the race, be sure to keep an eye out for Tariq Cano, a Belizean cyclist sponsored by Coco Plum Island Resort and our sister resort, Belizean Dreams. Others around the country spend the day socializing, eating & drinking, and attending fairs and events in various parts of the country.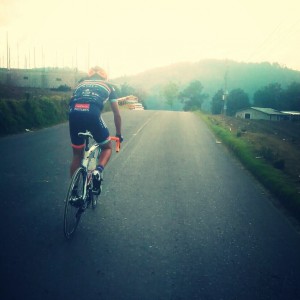 Easter Sunday begins with a celebration of Easter Mass. After, kids enjoy organized Easter egg hunts in search of chocolates and sweets. The adults also participate in fun games and activities while soaking up the sun and taking a dip in the crystal-clear waters of the Caribbean Sea. Easter is somewhat comparable to Spring Break in the United States filled with days enjoying the beaches and nights of dancing and partying. As the night draws near, many Belizeans celebrate at various concerts and live performances. As Easter Monday approaches, Belizeans wearily pack up as this day marks the end of the Easter holiday.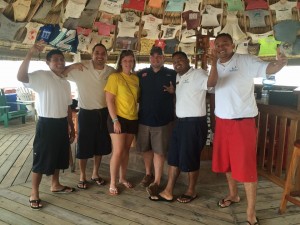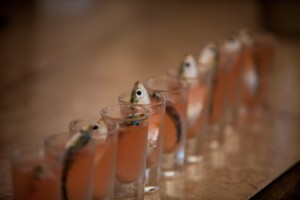 As you can see, people in Belize celebrate Easter with a variety of activities and traditions! What are some of your favorite Easter memories in Belize?
– Coco Plum Bloggers
Contact us to spend your next Easter vacation in Belize now!
1-800-763-7360