Divers who have been watching news about the deterioration of the planet's coral reefs due to climate change are likely breathing a sigh of relief after reading this news on the EuroNews.com website recently: Editors are calling the Belize Barrier Reef "one of the most successful coral restoration projects in the world."
Citing collective efforts made by Belize tour guides, fishermen, volunteers, and government officials, writer Richard Collett calls the non-profit Fragments of Hope a game changer because this organization is at the forefront of this herculean effort. Volunteers spent a decade re-planting hundreds of thousands of coral fragments culled from hurricane-ravaged reefs.
Their efforts have been so successful, writes Collett, "coral coverage in protected areas off the coast of Placencia rebound[ed] from 6 percent to 60 percent." He calls these efforts "one of the most successful and long-lasting coral regeneration sites in the world."
Diving a healthy reef promises to be an amazing experience
Divers are a focused lot. Given the chance, they'd spend as much time exploring the 190-mile Belize reef to observe hundreds of species of coral, fish, turtles, mollusks, and marine mammals as they would in their careers, so this coral cutting and replanting has been a labor of love, restoring areas of the reef that now stand as a legacy for future generations, too. Now's the time to see what everyone's talking about.
By booking a stay at Coco Plum Island Resort, divers gain access to the reef while enjoying an adults-only sanctuary that's beloved by folks seeking respite from the world's chaos. All-inclusive packages cover oceanfront digs, meals, and onsite activities that deliver the ideal diving holiday for folks of all skill levels.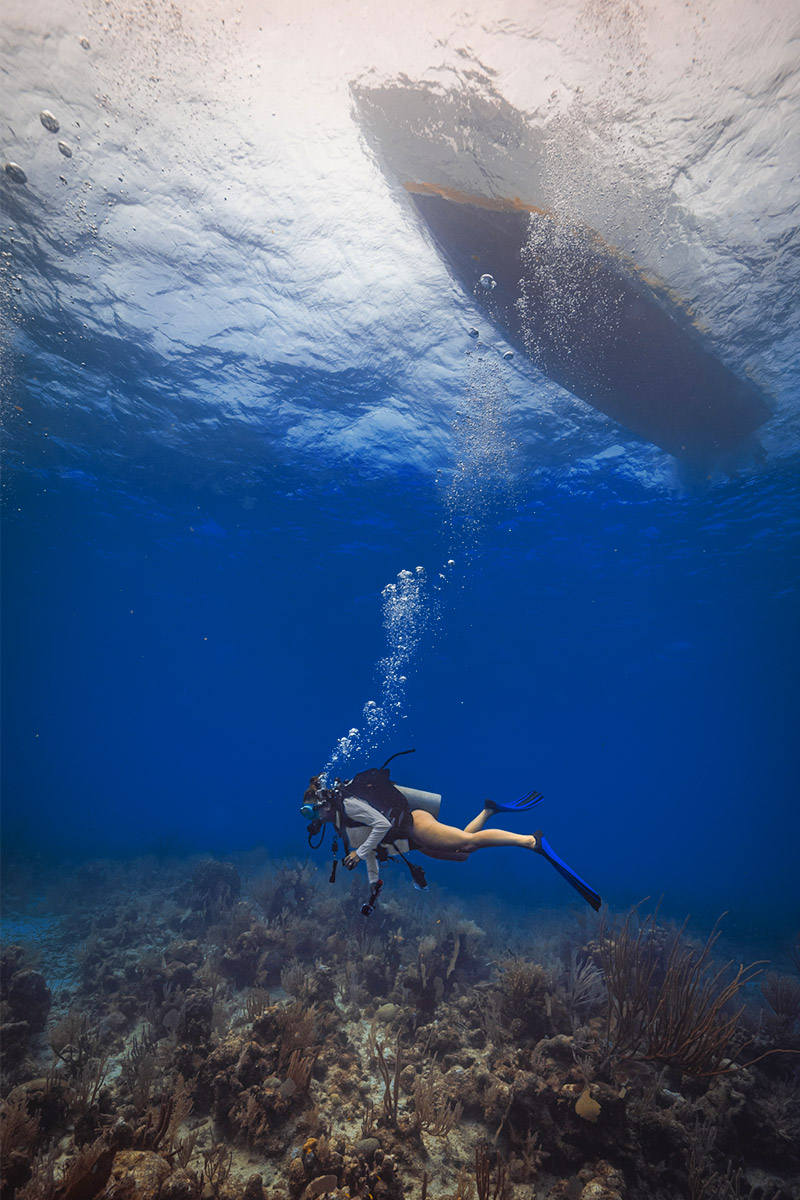 There's even a dive shop at Coco Plum Island Resort
This is to be a relaxing vacation, after all, so you don't want to have to morph into a Sherpa to get the gear you need for your dives in and around the island and the reef. Everything you need to snorkel and dive are available, so if you're considering this escape and want to make sure everything you need can be found at the dive shop, contact staffers when you make reservations via the island's toll-free number: 1-800-763-7360.
Is it too early to start planning your getaway? Absolutely not, especially if you're curious to see all the restoration and rehabilitation that's taken place thanks to the Fragments of Hope mission. But don't take our word for it. One guest enthused, "The diving was amazing! The southern Belizean barrier reef is beautiful and healthy. Coco plum is the most well-run resort I have ever been to. Definitely going to be back!"
If this testimonial piques your interest, start making plans now because the island is small, intimate, has limited guest capacity, and the expert professionals ready to guide your diving adventures are on standby, too. Best of all, explore the reef and the magical underwater community that will continue to make this natural wonder home in perpetuity.
1-800-763-7360