Stay, play, and cast your vote! It's the least you can do after falling in love with Belize's Coco Plum Island Resort, 2022 voting for Condé Nast Johansen's Awards for Excellence is now open!
Raise your hand if you're delighted to have kissed 2020 goodbye and you're looking forward to a new year that promises hope, vaccines, and a return to normal. If your short list of things to see, do and accomplish in 2021 includes that long-awaited Caribbean island vacation where gentle breezes, warm sun, tropical cocktails, and ocean waves replace masks and quarantines, there's just one destination to choose: Coco Plum Island Resort, just off the Belize mainland.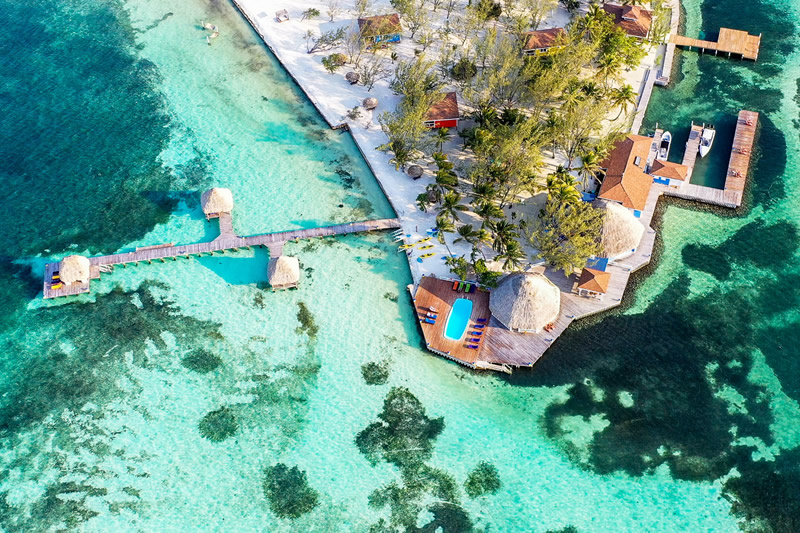 If this is to be your first trip to Belize, why not celebrate it by choosing the adults-only island that caters to weary travelers who are in as much need of a mental boost as they are of time in paradise? If you have already stayed on the island, you'll be delighted to know that not much has changed.
The resort is as intimate as ever, service is impeccable, the staff remains dedicated to your pursuit of pleasure and relaxation, and 2021 rates not only remain stable, but specials offered by your island host are extraordinary.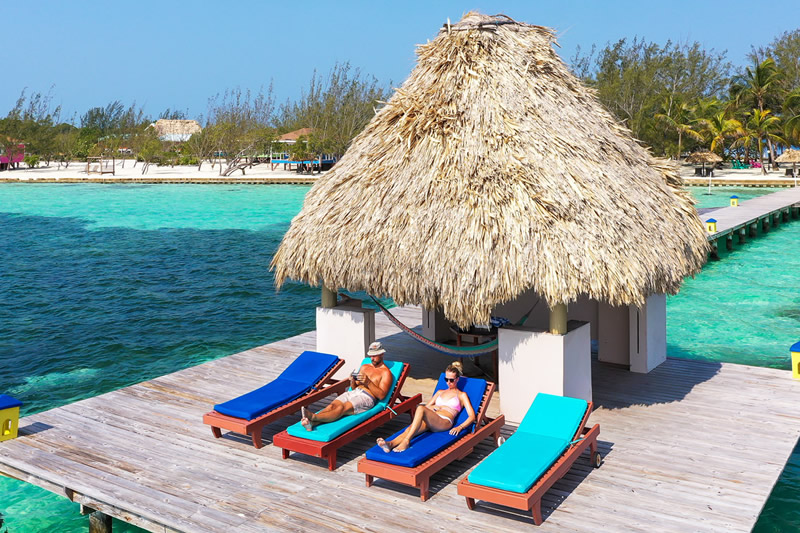 Coco Plum has snagged so many awards given out by the travel industry's upper echelon plus guests who have enjoyed staying and playing on the island for a number of years, you may wonder why the resort seeks more accolades. But, that's the point. Travelers want to know the property chosen by HGTV Island Hunters, TripAdvisor, and guests remains the same remarkable destination.
Coco Plum is eager to move into 2021 with just as much enthusiasm, service excellence, and newly-applied Covid-19 health and sanitary practices (the island received a coveted Tourism Gold Standard certification from the Belize Tourism Board). You're the beneficiary of this largess and being part of the voting process gives you the chance to salute your Coco Plum Island stay in a meaningful way.

Voting for the 2022 Condé Nast Johansen's Awards for Excellence has just been announced and you can be part of the selection process by visiting https://www.johansens.com/awards/?property-name=Coco%20Plum%20Island%20Resort and casting your vote for Coco Plum Island Resort.
Whether your memories of days spent at the resort have left indelible memories on your heart and you want to encourage other travelers to replicate the joy you felt during your stay or this will be your first time as an island guest, you can vote in any category you prefer – just as long as you submit your vote no later than Wednesday, September 1, 2021.
You won't have to wait long to see the results of this vote because winners of the 2022 Condé Nast Johansen's Awards for Excellence will be announced in November 2021. Make your year and your vote count!
1-800-763-7360