Season's Greetings from Belize …
The holiday season in Belize means warm weather with a few "cold fronts" – temperatures ranging between a cool 70 – 80 degrees, delicious Christmas dinner complete with black fruitcake and rum popo, and time well spent with family & friends. With its diverse cultures and ethnic groups, Belize has a wide variety of Christmas celebrations.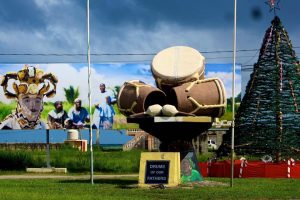 In the Southern part of Belize, specifically in Dangriga Town, locals gather around the streets to witness the Jankunu or "John Canoe" dancing accompanied with Garifuna drumming. This colorful masquerade dance is actually a warrior dance where the dancers (all male) are outfitted in pink masks & head wraps, white clothing, and shells that are placed below the knee that shake with each movement. The Jankunu dance is a historical representation of the Garifuna resistance to British slavery.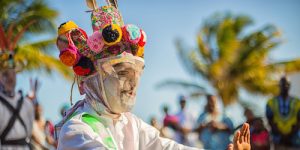 Traditionally, the Jankunu dancers and drummers travel from house to house throughout Dangriga where the crowds gather around them forming a circle. Because all the dancers are masked and wearing costumes, their identity is unknown – leaving the onlookers to focus solely on the stylistic and upbeat dance itself. Unlike most dancing, where the dancers follow along to the music, Jankunu is unique in that the Garifuna drummers watch the dancers and anticipate their next move. The drummers must keep in rhythm with the dancers rather than the other way around.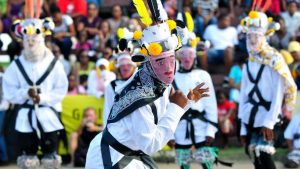 Today, Dangriga is home to the annual Jankunu Festival hosted at the Ecumenical High School where senior Jankunu groups compete against each other. Each group practices the routine days before hand and always gives a memorable performance. All Belizeans look forward to the festive activities the Christmas season brings!
Where to Stay: 
Our Belize private island is located only eight miles off the coast of Dangriga, the "Culture Capital" of Belize! To ensure that you are able to spend an authentic Belize vacation with us, our all inclusive packages include everything from breathtaking oceanfront cabanas, amazing food & drinks, and jungle / marine adventure tours … And now, for a limited time only, you get even more!! Book with us today and take advantage of our extended Winter Season Special. Email or call for details! 
On behalf of the owners, management, and staff of Coco Plum Island Resort, we want to wish you all a Merry Christmas & Happy New Year.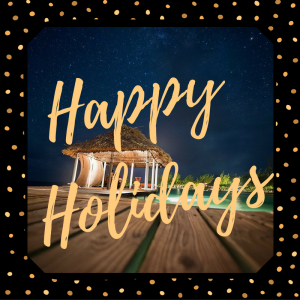 Warm Regards,
Coco Plum Bloggers
Call or Email our Reservations office today!
1-800-763-7360