The color black was picked by savvy marketers back in the 1950s who decided to turn the annual chaos associated with post-Thanksgiving Army-Navy football game riots into an excuse to move retailers out of the red and into the black.
A decade later, the folks who coined the phrase Black Friday decided it would be more encouraging to change the term to Big Friday, but it didn't stick, so the color black remains a symbol of the premier shopping day associated with the Christmas holiday. What made it so special? Bargains could be snagged by spree shoppers on missions to take advantage of both the long weekend and the excuse to turn the day into an event.
When did the travel industry adopt Black Friday sales?
Longer ago than you imagine. From airlines to resorts, attractions, and popular vacation spots, why wouldn't it make sense to get on the bandwagon, offering equally delicious deals on travel? In Belize, one resort's Black Friday deal is sweeter than others because guests won't check into an ordinary property. Instead, they'll luxuriate on a tropical island at Coco Plum Island Resort where you won't care about mark-downs or sales!
Sound idyllic? It will be—and for more reasons than just escaping winter weather. This Caribbean resort is home to a popular All-Inclusive Snorkel Package that treats every guest to their fill of Belize Barrier Reef activities, and this current Black Friday discount is both relaxing and filled with perks—especially for folks who can't get enough snorkel time.
You're going to love the discounts
See to your booking immediately and discounts that favorably dispose you to Black Fridays for the rest of your life will come your way depending upon the length of your stay at Coco Plum Island Resort:
Stay 4 nights and save $200
Stay 5 nights to deduct $250
Stay 6 nights and take $300 off your package
Stay 7 nights to enjoy a $350 reduction
Stay 8 nights and receive a $400 discount
Stay 9 nights and you'll save $450
Stay 10+ nights to grab a $500 discount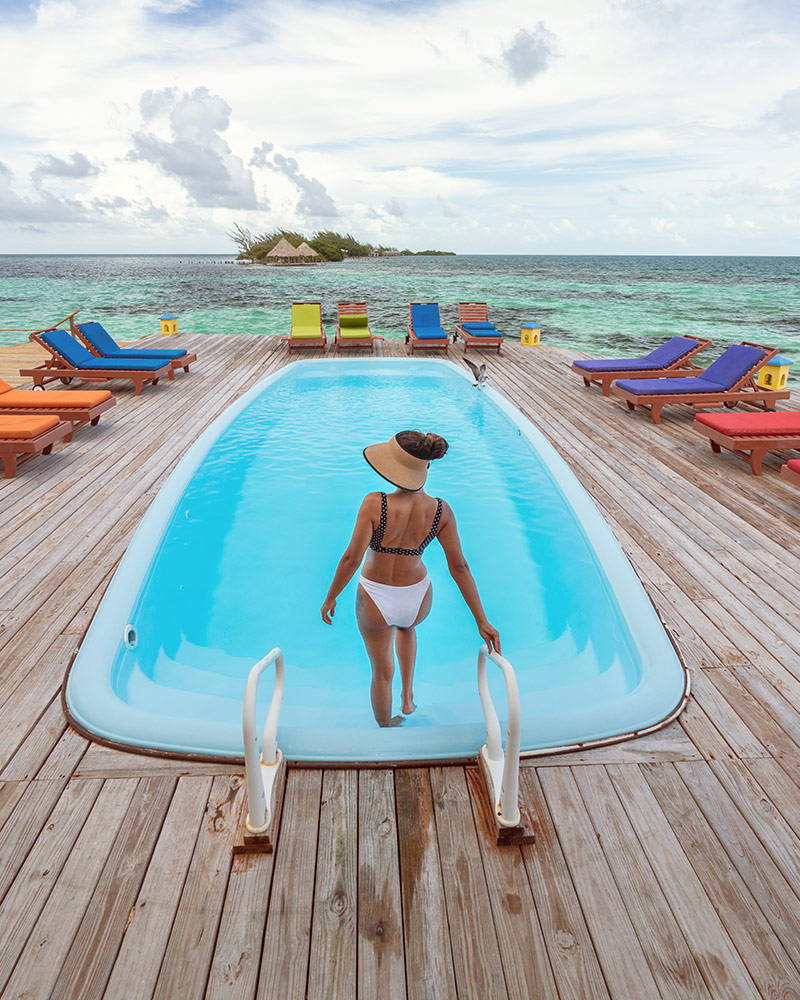 You'll be required to reserve during the window of November 21, 2022 – December 6, 2022, to take advantage of this special offer, but 2023 travel dates offers you a planning room: Your vacation can be taken anytime there's availability between May 30, 2023, and December 18, 2023 (Blackout dates include: November 20 – 25, 2023). Think about special occasions on your 2023 calendar. What better way to celebrate than on a Belize island that came with a fabulous discount?
Visit the Coco Plum website, review restrictions, and use the code BLACKFRIDAY to get your rate reduction. The moment you're confirmed, a beachfront cabana will be reserved in your name and you can get on with your usual Black Friday commitments—including watching the Army-Navy game on TV or shopping your heart out for discounts on beachwear knowing your departure date is marked in red on your calendar.
1-800-763-7360