Island living has been an aspiration for centuries. The reason movies and popular songs about islands soothe and reassure us: no matter how unmanageable things get in real life, we can all imagine the peace and tranquility that escaping to our own private island would bring. If you don't actually own an island like celebrities Leonardo DiCaprio and Shakira, a summer island getaway can be the answer to your prayers—until you come up with enough cash to buy your own, of course!
Location, Location, Location
Head for the South Seas? No way. It takes too long to get there, and it costs too much to visit. Instead, discover a pristine island just a couple hours from home by plane that can transport even the most stressed-out mind and body to paradise in Belize, the small, nearby nation with a big heart.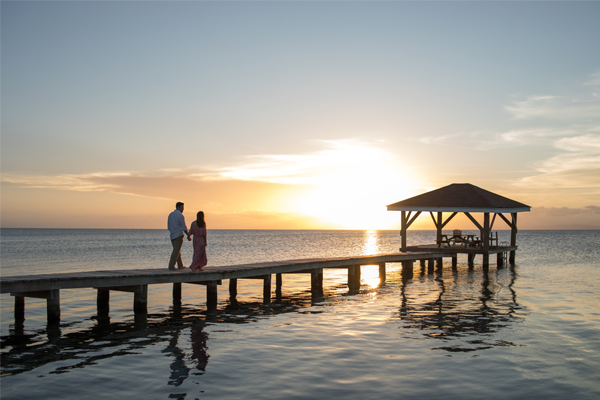 Where to reside once you reach this idyllic haven? Coco Plum Caye. It's a jewel of a place that's tiny enough to roam from end to end without breaking a sweat and a scenic paradise offering visitors enough privacy and tranquility to turn summer into a life-changing experience of relaxation and contemplation.
Island Activities
What can you do on an island whose size means that only a handful of reservations are available at any given time? Your choices are as vast as the sea surrounding Coco Plum Island and include:
-Spend time in posh accommodations that run the gamut from spacious beach cabanas to a romantic overwater villa.
-Avail yourself of spa services, delicious Belizean cuisine, a full complement of beverages, yoga time and more.
-Book adventure tours that include cultural experiences, fishing, scuba diving, and exploring Mayan Ruins.
-Enlist weary friends to join you for a full island rental! Owners Michelle and Emilio are energetic and thoughtful innkeepers who understand how precious shared time with friends can be.
-Experience one of the great wonders of the world: The Belize Barrier Reef. It's the diving experience of a lifetime that will remain a treasured memory forever.
Belize is small enough to navigate during short summer vacations, so if you leave the island to explore the country, no worries. Returning to your "home" at Coco Plum Island Resort makes staying on this island the perfect base, but we should issue a warning shared by vacationers who return annually: due to the size of the island, bookings go fast–even in summer, which will be here before you know it.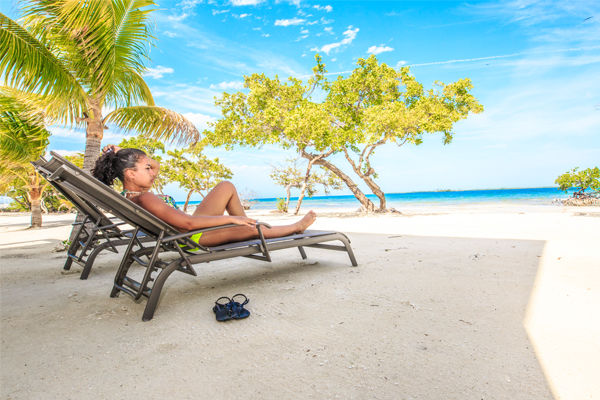 Until you can acquire your own private island, practice island living at this amazing epicenter of rest and relaxation. Planning your summer travel now? Grab your swimsuit and passport. There's an island waiting for you!