When you were a child, did your parents discourage you from dreaming big because they worried you could be disappointed? Happily, that part of your past is history because you've proven that not only can you think big when it comes to making dreams come true, but disappointment has proven to be no big deal – which is why the idea of an exotic vacation in an overwater bungalow on a shared vacation seems eminently doable!
Overwater bungalows are unique. They're authentic, romantic structures that have evolved from primitive huts into architectural designs best described as lavish, extravagant, and luxurious. These words certainly describe the overwater bungalow at Coco Plum Island Resort in Belize where small groups gather for what returnees describe as the most "unforgettable" vacation experiences they've ever had.
An island. A bungalow. Sweet!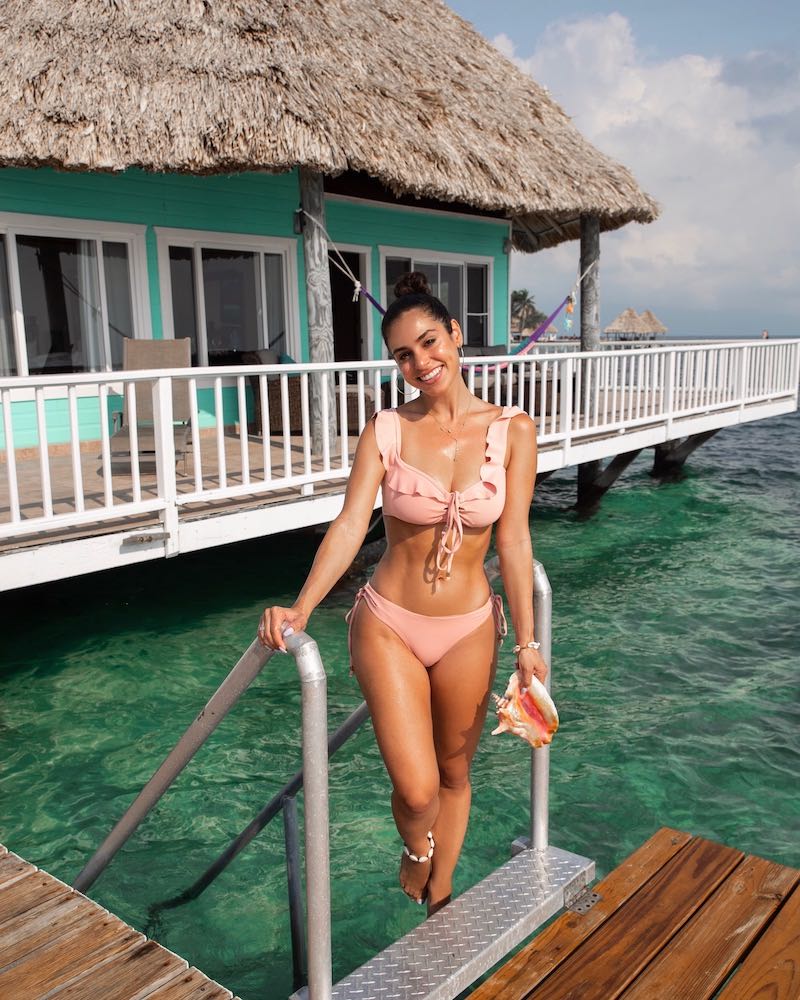 If your idea of paradise is sequestering on a tropical island that separates you from life's stressors, Coco Plum Island Resort off the Belize coastline never disappoints. You don't have to travel to the South Seas because flights to Belize take just a few hours. No worries about noisy kids and crowds. This is a private, adult's only haven that welcomes so few guests at any given time, the silence is breathtaking.
Because the island is small, groups of visitors are already booking stays at the overwater bungalow throughout 2021 and into 2022, so you'll want to vanquish your inner procrastinator now, check out the resort's lush accommodations and start recruiting the people you would love to be stranded with on any desert island.
You can't bring your entire posse because the overwater bungalow sleeps only 4 to 6 guests at a time, and once you share details describing this accommodation, don't be surprised if requests to join the party flood in.
It's all in the details, avid travelers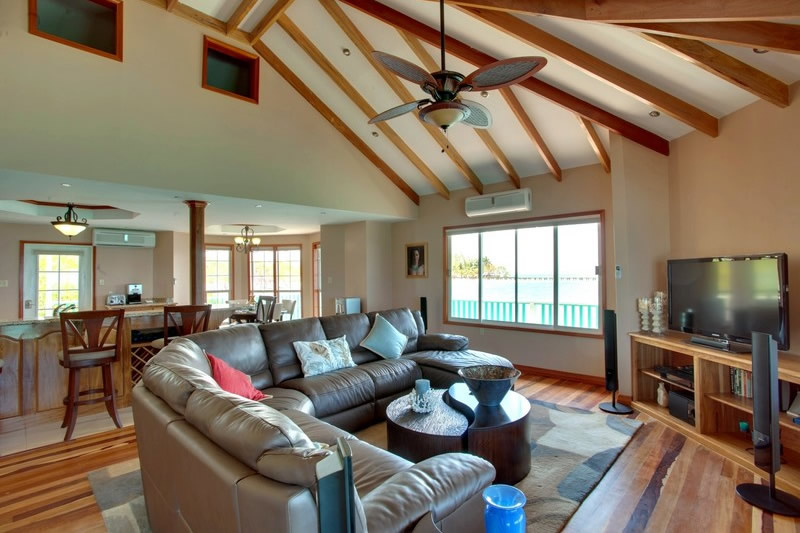 Booking a week at Coco Plum is no bare-bones experience where you're dropped off on the island and left to fend for yourself like Tom Hanks in the film Castaway.
Imagine having time to do exactly as you wish, without a single deadline, alarm clock, or scintilla of responsibility throughout your stay, and if you and your friends agree to house rules, your relationships will be stronger than ever by the time you return.
It's not too early to reserve for 2021 or 2022, given the island's size and the fact that this is Coco Plum's only overwater villa. If you thought that getting your gang together to agree upon a movie date was fun, wait until you sort through everyone's suggestions as you plan your Coco Plum adventure between now and your departure date.
We've got you covered

If the overwater villa is booked for your group's trip, considered asking about Coco Plum's group discount for 5 or more cabanas!
1-800-763-7360