Johns-Hopkins University, one of the top medical facilities in the U.S., has a word or two for couples who are working hard to keep the romance alive during the long days and nights that Covid has established a presence in your relationship: Plan something fun!
If that fun happens to include lots of sun, extreme privacy and intimacy, and an island designed to deliver the ultimate vacation, start making plans to visit Coco Plum Island Resort right now. Here are 10 good reasons not to hesitate. There are more, but you get the picture!
You can choose a Belize all inclusive package even if you're not honeymooning. Who says you must be married to plan a romantic getaway?
You can canoodle anywhere on the island that strikes your fancy. The soft sandy beaches. Your amazing digs. Hang out by the pool. The quiet and breezes will do wonders for your peace of mind.
Visit the spa. The spa's couples massage goes above and beyond heavenly. Relaxing in a state of bliss found only at the Serenity Spa will do wonders for your lovemaking.
Luxuriate in the romantic candlelight dinner served on an overwater palapa where you'll be waited on hand and foot by staffers eager to spoil lovers.
Choose a la carte Belize tours guaranteed to bring you closer together – whether your taste runs to hair-raising adventure or exploring cultural sites.
Unwrap the All Inclusive Snorkel Package that is designed for the ultimate in relaxation and go-at-your-own-pace adventure. And if you're craving a double dose of romance, check out the Honeymoon & Romance Add-On.
Spend only a little more than two hours reaching Belize in fine humor because you didn't have to put up with endless hours in the air when you could be flying high in your tropical love nest.
Find out why lovers can't give Coco Plum Island Resort enough kudos when asked by popular rating authorities like Conde Nast Johansens and Travelers Choice "Best of the Best" to describe their sojourns.
Take advantage of resort toys that keep both of you fit and healthy. From snorkeling to scuba diving and from birding to fishing, you two can even have a kayak race to see who wins. Healthy competition leads to healthy relationships after all.
Eat your heart out! No envy involved in this reason. Sumptuous dining at the al fresco Coco Palms restaurant has no equal and you're going to need all the energy you both can muster for your stay at Belize's romance capital.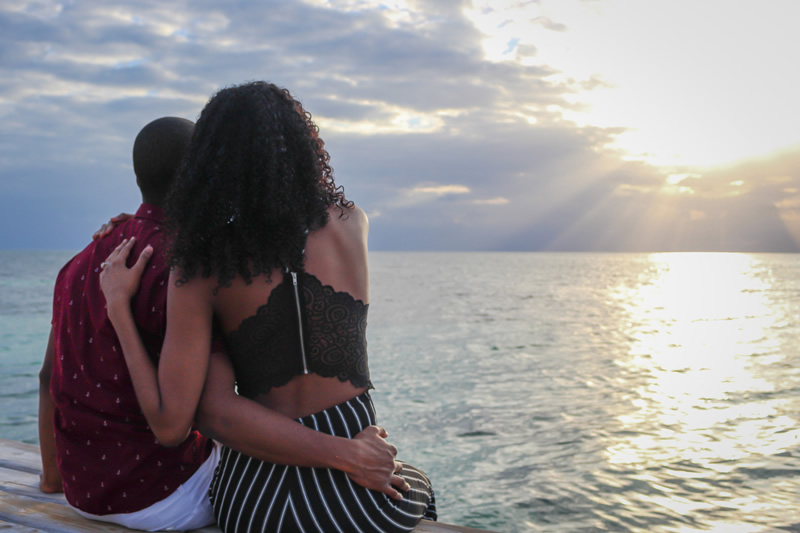 Given the island's small size and the delight you'll find when peeking at all of the images included within the island's photo gallery, you won't want to hesitate long to book. You need this break. So does your love life. It could be the catalyst that revives your relationship and keeps it strong!
1-800-763-7360