Blogger Ben Schlappig didn't mean to sound strident when he wrote his "Why I'm Only Planning Last Minute Summer Travel" blog post. Not everyone will agree with his perspective when he states, "travel planning is kind of annoying," but he travels the world and has had enough experience to have internalized these realities:
It's hard to count on airlines these days because schedules and weather are so erratic.
His history of missing out on important work or personal occasions only to be told his flight was canceled served as a cautionary lesson.
You probably "don't want to essentially be giving a long-term loan to an airline," he emphasizes, but by booking open seats on soon-to-depart flights, you're less likely to be disappointed.
If you're aghast at these comments because you're a long-range booker, nobody will force you to adopt this mindset, but if you're on the fence and have concluded that today's travel scene has gotten a bit chaotic, you may be on the mood to try the last-minute approach. A great place to start is by clearing your calendar for a trip to Belize where the weather is warm, and the people are warmer.
Grab a late summer or fall 2023 booking while they last
Must you go completely cold turkey by relying upon both airlines and resorts to make your wish for last-minute vacationing in Belize come true? Not if you stay on a lush private island that is currently offering a deal for stays at Coco Plum Island Resort off the Belize coast between July and December 18, 2023.
The small size of this resort offers the kind of intimacy and privacy couples search for but rarely find when overbookings turn idyllic getaways into nightmares. Translation? Because Coco Plum is small, you'll want to act fast so other folks eager to take advantage of this special don't beat you to the punch.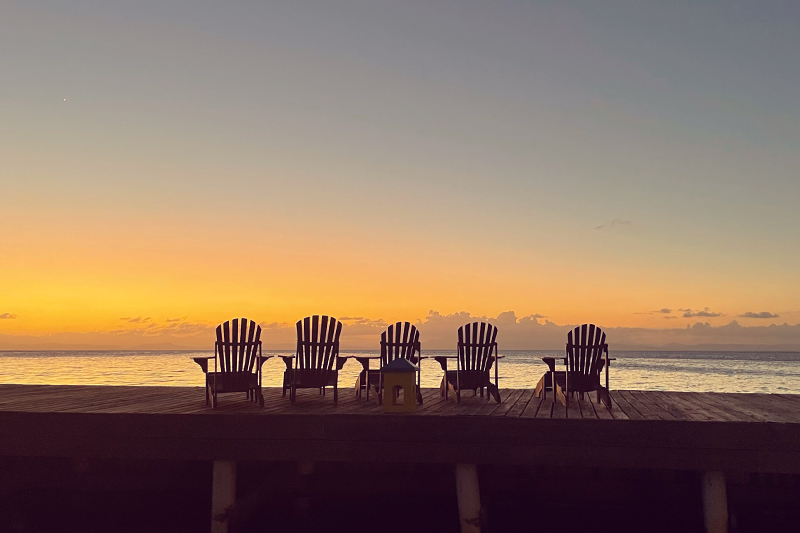 Flip through your calendar…
…and block out dates between July and December 18th (smart travelers will have backup date choices already picked), and once you've been confirmed, you can start shopping for airfares, whether you decide to book your flights now or wait until later. This is when your theory of following Schlappig's advice will be tested, eager escapee.
Time is on your side. Since all the major airlines servicing Belize have recovered from COVID-related scheduling cuts, your chance of matching your money-saving Coco Plum sojourn dates with a flight is likely to make you feel smug about pulling off so juicy a gambit.
Because you enjoy a price break, no worries about the quality of your stay. At Coco Plum Island Resort, it matters not whether you paid full price or snagged the deal of a lifetime because you will be treated like a celeb on the island.
Friendly, welcoming staff will spoil you for other destinations, so why not stay in touch with the resort to check out future specials and receive personalized rate quotes? Whether you agree with Ben Schlappig or not, taking this approach is sure to deliver rewards you can take to the bank!