Might we recommend Belize for your next getaway? It's so much more than travel brochures and travel magazines describe because there is no way to give you a full picture of what it's like to stand in a place that is awe-inspiring and where you will be treated so nicely by Belizeans who adore visitors, you could feel like the only person on the planet. These are just a few of the reasons you will be delightfully surprised when you visit.
Belize is warm and welcoming
If you've traveled abroad and encountered people who were less than welcoming, you'll discover the exact opposite in Belize. Being hospitable is in the DNA of folks who truly love tourists so there are no pretenses hidden behind those helpful, friendly, and genuine smiles. In other words, they're as happy to see you visiting their beloved homeland as you are to be among them, and since everyone speaks English, ask all the questions you like without having to consult a language app.
Belize is small enough to navigate
If you recall Goldilocks visiting the home of three bears and finding one bed too small, one too large, and one that was just right, you'll get the comparison. At less than 9,000 square miles, Belize is packed with adventures, sites, and attractions and everything is in close proximity, so Belize is the perfect fit for folks who don't want to waste hours getting to destinations. Flying to Belize from major U.S. and Canadian cities takes just a few hours.
Belize is a curiosity-seekers paradise
Make a list of things you expect from a Central American vacation and every one of them is found in Belize. There are around 900 Maya sites covering the nation, endless underground caves where this society's most sacred rituals were held, an intoxicating mix of jungles, rain forests, and exotic wildlife everywhere you turn. Wait until you see the birds, wildlife, and aquatic species that call Belize home.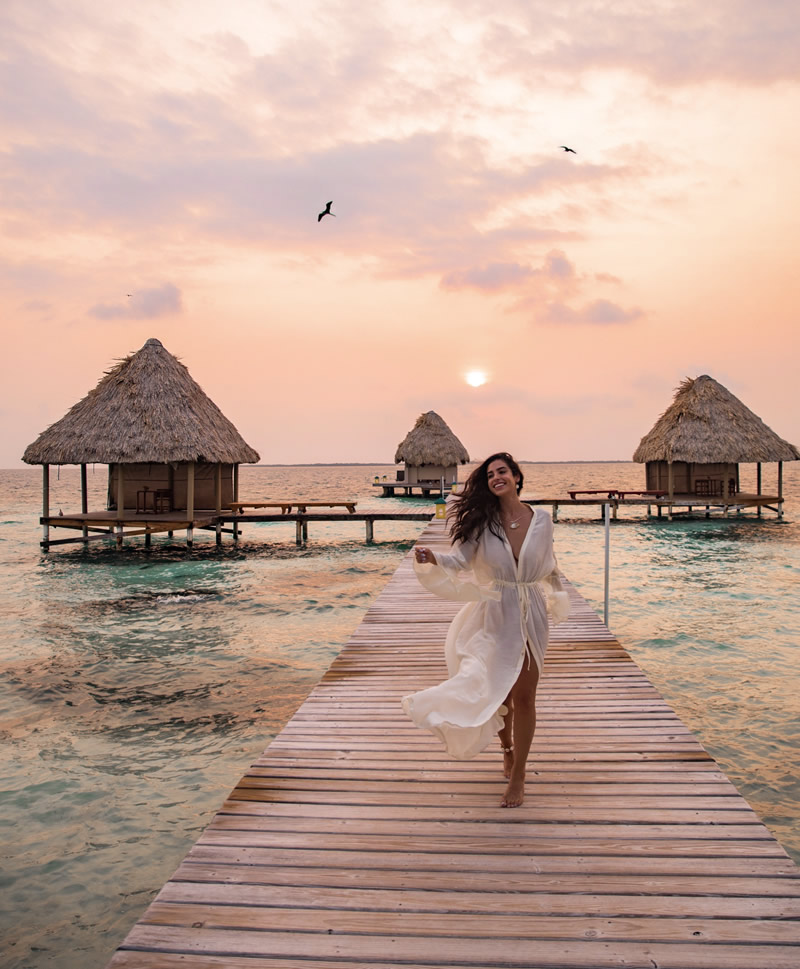 Belize is the epicenter of aquatic activities
Given the fact that Belize's barrier reef sprawls along the nation's coast, this is your official invitation to get and stay as wet as you like for the entirety of your holiday. Swim, fish, scuba dive, snorkel, sail, and island-hop. The nation's 174-mile-long coastline is your invitation to achieve dive mastery at legendary sinkholes, set records for catching fish, or just feasting your eyes on majestic waterfalls.
Seeing is believing
The resort you choose for your sojourn should be equally awe-inspiring, thus choosing Belize's Coco Plum Island Resort for your sojourn offers you the best of the best. Anticipate spacious, private accommodations, a gourmet eatery, and diverse activities that belie the island's size.
Frequent the Coco Plum spa or stay busy from dawn to dusk via tours either included with the Belize all inclusive packages or easily added on, once you arrive to the island. Importantly, if you're eager to recapture intimacy or crave extricating yourself from society's pressures, Coco Plum is your solution; a lush haven where time stands still. You're wise to book now so you don't have to settle for less than your first choice of dates!
1-800-763-7360