When National Geographic magazine published an article about the benefits of finding "hidden gems" while visiting new countries, author Sunny Fitzgerald touted the benefits of getting off roads well-traveled to avoid crowds, seek out new experiences and bring home unique memories of places that haven't been "overly Instagrammed"!
If this sounds like your kind of getaway, maybe it's time to discover Belize and these 5 hidden gems.
1. The Belize Barrier Reef
Who wouldn't want to check out a natural wonder that is so magnificent, astronauts spot it from outer space? The second-longest reef on Earth, this UNESCO World Heritage site has an endless number of habitats – among them mangrove forests, estuaries, sandy islands, atolls, and lagoons. Home to 500+ fish species, countless wildlife, and 100+ types of coral, the reef is too big to be "hidden" but not too big to be breathtaking. The Coco Plum Island All Inclusive Snorkel Package includes snorkeling trips to the Southern Barrier Reef.
2. The Belize Jungle
While often used interchangeably, jungles and rainforests are very different. Rainforest trees block sunlight that inhibits forest floor growth. Jungles, on the other hand, are treated to sun exposure that heightens vegetation growth. Writer Brette Warshaw can help you recall the differences: "While jungles have a ton of stuff happening below your feet, rainforests don't – most of the action is happening in the trees above." Belize is the ideal place to see both since more than half of the county consists of subtropical jungle or rainforest. Ask about Coco Plum's Belize Jungle Tour Add-On to experience tours to the rainforest when booking your stay.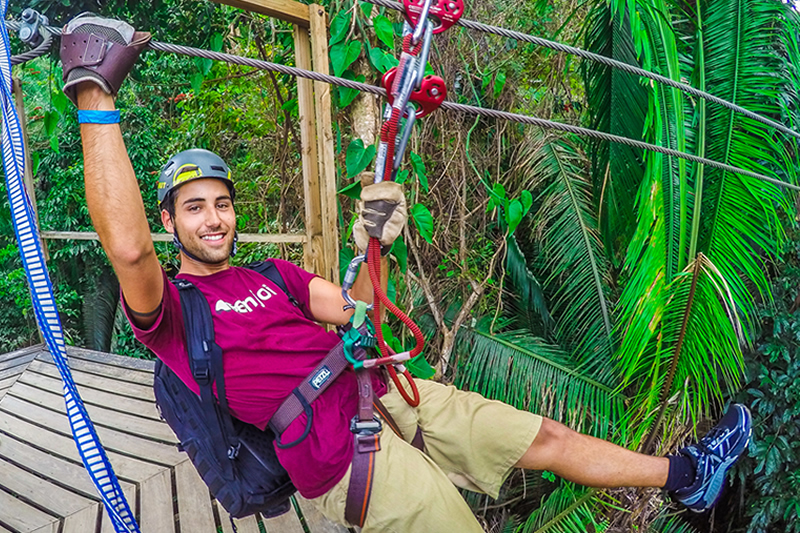 3. Glover's Reef Atoll
This natural wonder has been around for about a million years, and it owes its unique shape to centuries of battering hurricanes. Originally settled by ancient Mayas, this destination was named for pirate John Glover who hid out on this beautiful atoll. The ideal location for snorkeling, paddleboarding, and scuba diving, travelers eager to see Glover's Reef can book a stay at Coco Plum's sister property, Manta Island Resort where oceanfront cabanas and yummy food at the resort's gourmet restaurant would have attracted Glover, too!
4. Xunantunich Maya Ruins
This ancient Maya ruin, perched atop a ridge overlooking the Mopan River, is guaranteed to intrigue you the moment you see structures, friezes, the ballpark, and other installations that represent four unique architectural styles in person. Climb El Castillo, the tower that served as a municipal center for priests and officials during the Middle/Preclassical period (Circa 600 – 300 BC). How to get to this remarkable place? Ask your Coco Plum Island Resort host to include the Belize Jungle Tour Add-On to your stay and you'll journey there during your private island vacation.
5. Coco Plum Island Resort
Does this tropical sanctuary qualify as a hidden gem? You bet. The winner of major travel awards conferred by publications and travel rating services, Coco Plum Island Resort is so lush, you'll fall in love. No crowds. Very few guests are in residence at any time. Food is delicious and you can have it all by booking an all inclusive Belize vacation package that is a deal beyond compare. This island belongs at the top of your hidden gems list – no contest!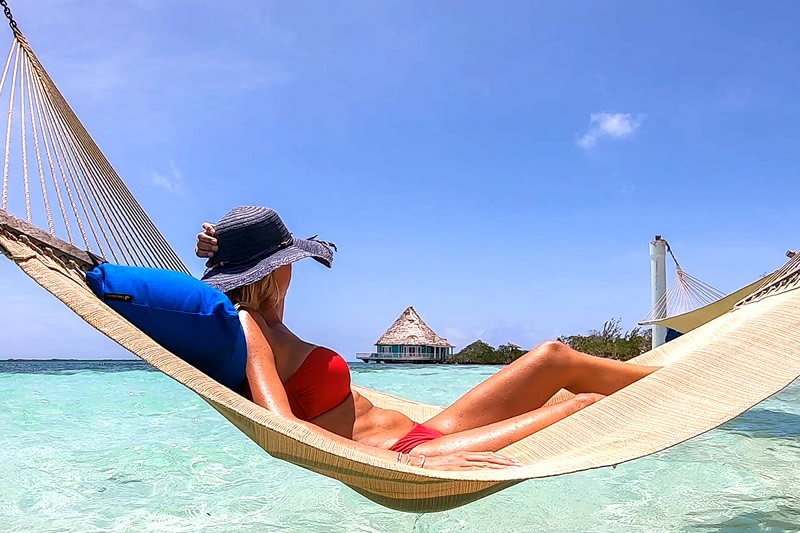 1-800-763-7360