It's hard to believe that the year is half over, as travel plans resume and the idea of a vacation has taken the world by storm. If you look at the number of airplanes currently flying to the most popular vacation spots as a result of this good news, you know that it's never too early to start planning!
If you pride yourself on being a master of advance planning, you're in luck. Folks making arrangements for 2021 vacations aren't always rewarded if they wait until the last minute, but you're smart because you have a Plan B that gives you even more options if you wait until 2022 – especially if you've got romance in mind.
Must you be a textbook romantic to find on Coco Plum Island the exceptional scenery, service, ambiance and privacy you seek? That depends upon how you define romantic. Perhaps you're the wine and flowers type. Maybe remembering your anniversary is as romantic as you get. Alternately, if you're planning to propose marriage, no place in Central America is as ideal as Belize.
Ready to plan your Belize couples vacation?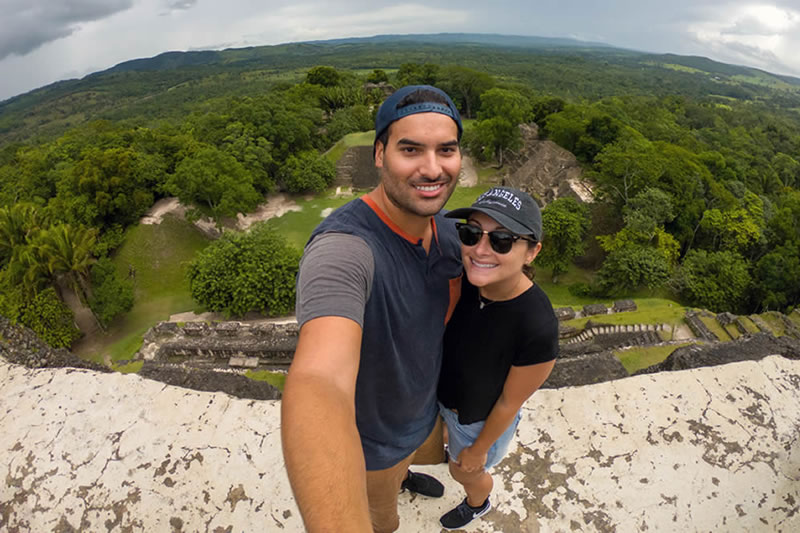 Check your calendar. You may still be able to get a 2021 booking by contacting staff and asking about the island's popular all inclusive romance package.
Included in the resort's Belize all inclusive packages are everything you need to make one-of-a-kind memories: oceanfront accommodations, tasty cuisine, local alcoholic beverages, water and land adventure tours, transfers plus taxes and fees.
The plane ride to Belize is so short your lovefest starts the minute you step ashore, and when you catch a glimpse of the private digs you'll call home for the duration of your stay, you'll be convinced the island is heaven on earth.
Why Belize all inclusive packages are awesome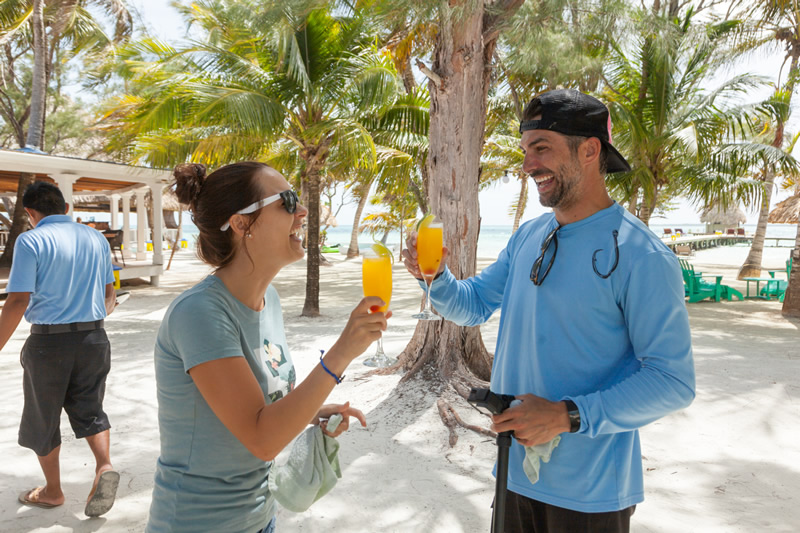 Because you've got romance on your mind and you don't want to waste time on travel details, Coco Plum's concierge will search resort bookings to find elusive dates that remain on the island's 2021 schedule. If there are none, you'll be given the first available dates at this Belize island resort in 2022. After all, half of the fun of an island vacation is anticipating and fantasizing.
Whether you opt to remain on the island to enjoy the cool swimming pool that's never crowded, love the idea of borrowing Coco Plum kayaks and stand-up paddle boards or you're eager to go island hopping while piloting a Hobie cat, you couldn't run out of things to do if you tried.
Want to see what's in store for you when you come down? Browse the resort's gallery. Like what you see? This private Belize island resort takes privacy and intimacy to new levels and staffers are discreet, so nail down your reservation now – and don't worry about packing. You won't need much for the island stay of your dreams. And if you find that Coco Plum is all booked up, check out her newest Sister Resort: Manta Island Resort, located on Glover's Reef.
Got a Few Minutes to Spare?
We'd surely appreciate your vote in the 2022 Conde Nast Johansen's Award for Excellence. Voting is easy!

1-800-763-7360