Share the ultimate all inclusive group vacation experience with friends & family in paradise!
Wouldn't it be great to escape life's hustle and bustle to reward yourself and your friends with the vacation of a lifetime? For over 20 years, Coco Plum Island Resort has been the premiere destination for Belize all inclusive group vacations. Planning a large group getaway can be daunting – whether it be an epic bachelorette trip, a girlfriends' reunion of sorts, or a couples retreat with your closet buddies – organizing travel, accommodations, and various activities & events for a large group presents a wide variety of considerations.
Let Coco Plum Island be your guide …Trust us, we know that there's nothing worse than constantly having to divide expenses or plan different itineraries for a large group. At Coco Plum Island, your group getaway can be whatever you want it to be. That's why our Belize all inclusive group vacation packages are a saving grace as they include oceanfront accommodations, meals & unlimited local alcoholic drinks, adventure tours, and all taxes and fees.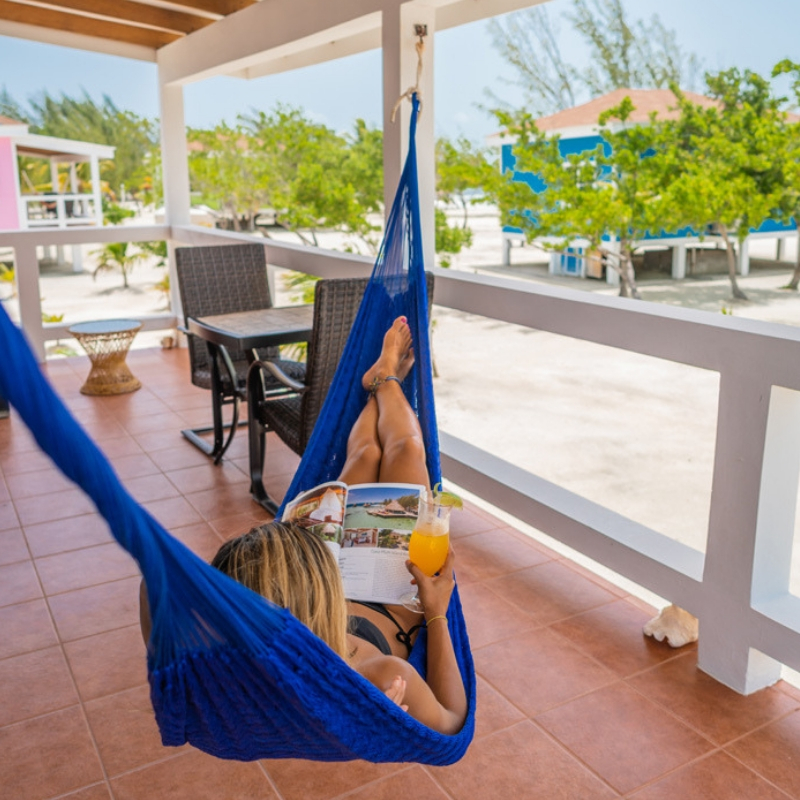 Need to convince your gal pals to seal the deal? Start with the locale. Forget your steepest stilettos and the glitzy pool — this private island paradise is a place to simply be. At the end of the day if you're not barefoot, you're overdressed! You'd be hard-pressed to find a more exotic setting than a pristine private island surrounded by water so clear you can see the sandy bottom. And the best part? Skip the jet lag and pricy flights that come with a private island escape. With direct, nonstop flights from many US and Canadian cities, getting to Belize couldn't be easier.
Coordinating with friends and family is essentially effortless, with most excursions and activities included in the All Inclusive Package. You can get your adrenaline pumping with our inland and island Belize adventure tours. From a sensational flight as you zip line smoothly through the lush and tropical rainforest to exploring one of the ancient Mayan Ruins of Belize, Xunantunich or "Stone Woman" to donning a mask and fins as you slip into the waters of the peaceful bright aquatic Caribbean Sea. These group tours will sweep you off your feet — both literally and figuratively.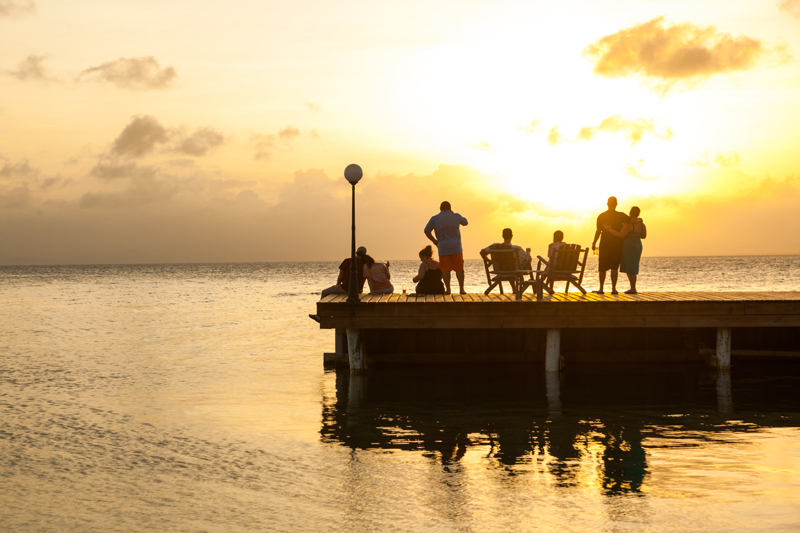 Not interested in tours and want to be out on the beach Just Chillin' on your very own private island nirvana? It's ok. You can unwind, catch up and celebrate friendship in this glorious, warm-weather destination, where moods are up and defenses are down making it easy to bond with your besties and even make new friends. Whether you and your group want to sip bottomless local cocktails, paddle board, kayak or even watch the sunset as it falls deep behind the heavenly elevation of the Mayan Mountains from our newly built yoga deck, there are plenty of activities that keep the celebration going.
Worried about needing a bit of space during your girls trip? No problem, our island is small enough to ensure you spend great quality time together, but also offers secluded areas around the island to read a great new book or enjoy the sounds of nature as well as private and unique oceanfront accommodations. Each of Coco Plum Island's tastefully decorated cabanas are decked in happy tones of red, pink, blue, and green with large front porches offering views of the spectacular Caribbean Sea. Each porch also comes equipped with chairs and a hammock, perfect for those relaxed and peaceful moments.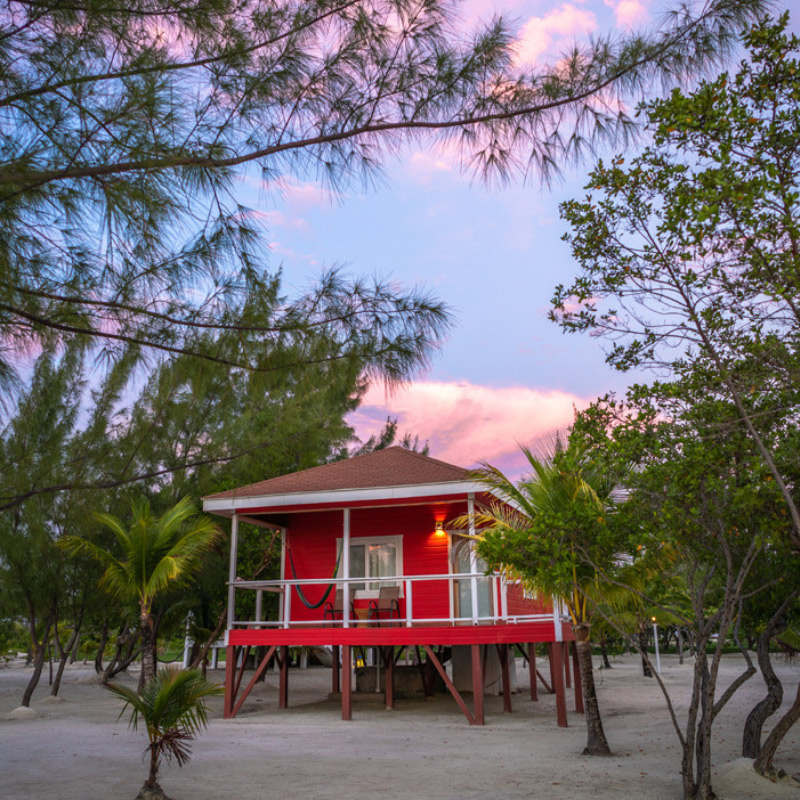 After sitting under the tropical sun getting that perfect tan you can cool off in any of our standard, suite style or premium suite style cabanas. The choice is yours. Each is equipped with air conditioning and modern amenities. Forget the television, draw the curtains and enjoy this peaceful paradise. You and your girlfriends can stock up the mini refrigerator with champagne for your morning mimosas. Don't hesitate to ask for what you don't see; our friendly staff will try our best to make it available to you.
Our focus on customer service is sure to tip your friends over the edge to book this vacation of a lifetime. Guests become family as our personalized service goes above and beyond to ensure that you and your friends will leave with the most memorable and fun-filled experience of your lives. So, gather your group of at least 10 persons to take advantage of our unbeatable group discount. Simply leave the rest to us.
Cheers to a hassle free Belize group vacation!
Our cabanas fill up fast, so book the finest all inclusive group getaway today. You don't want to miss the memorable wonders Coco Plum Island Resort offers. You can also click here, we'd love to help you plan your trip or call 1-800-763-7360!
Warm Regards,
Coco Plum Bloggers
Call or email our Reservations office today!
1-800-763-7360