Belize is undoubtedly Central America's adventure capital for all the right reasons. Exploratory options are endless. The nation's beauty, wildlife and coastline are only a couple of hours away by plane from the U.S. Everyone speaks English, so if you undertake our advice to experience all 6 of the adventure tours we suggest, no translation app will be needed to say, "Where's the bar? I'm weary and I need some down time!"
Here are the top 6 adventure tours in Belize:
Maya Ruin Tours
Zip Lining Tours
Cave Tubing Tours
Snorkeling Tours
Scuba Diving Tours
Fishing Tours
The best bar of all? It's found on Coco Plum Island Resort on Coco Plum Cay, a private island known for hosting adventurers of all types. Use this lush resort as your jumping off point for each adventure in-between enjoying endless tropical hospitality. Since Coco Plum personnel handle every aspect of your tour arrangements, the only question left to ask is this: Which tour will you pick first?
1. Maya Ruin Tour
These tours are everything you imagine them to be and more. Xunantunich (translation: "Maiden of the Rock") may be hard to pronounce, but after a relaxing journey along the Hummingbird Highway and a Mopan River crossing by ferry, you'll arrive at this ancient ruin where your guide will reveal the mysteries of this site.
2. Zip Lining Tours
Zip lining attracts veterans and people who haven't tried this heart-stopping sport before. Who can resist an invitation to sail over a jungle canopy for a bird's eye view of the countryside? Thought you couldn't fly? Think again. Belize zip line adventures have been known to change lives. Why not yours?
3. Cave Tubing Tours
Cave tubing Tours are an ideal addition to your itinerary because what goes up must also go down. River currents carry you, perched atop a rubber tube, toward a sanctuary that could blow your mind. This cave is 2,000 years old and it's filled with surprises, each guaranteed trigger your sense of awe.
4. Snorkeling Tours
Snorkeling gives you access to a wonderland rivaling a rainbow. Peek below the surface off the coast of Belize to glimpse all manner of marine life under the careful watch of a guide eager to share facts about everything you see. Even your gear is included in this tour.
5. Scuba Diving Tours
Belize diving tours include underwater breathing apparatus so you can expect to go deeper than snorkelers to find amazing underwater thrills. Custom-sort your tour so it's exactly the experience you crave.
6. Fishing Tours
These tours are the epitome of Caribbean fishing adventures. More than 500 fish species hang out around coral foundations, mangrove systems, cayes and atolls. You call the shots. Shallows or deep sea? Why not try both?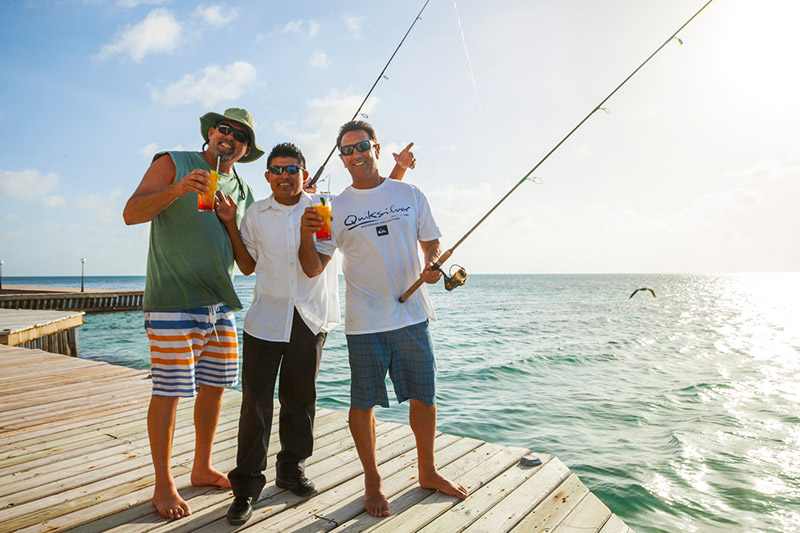 What do guests love most about staying on Coco Plum where all of these tours are available? To be honest, there's no one answer. The time saved getting to and from these adventures is definitely a factor, as is the privacy only a small island resort devoid of crowds can deliver.
See for yourself what a stay on Coco Plum Island can do for your stress, your health and your outlook on life by reserving accommodations at https://www.cocoplumcay.com, where adventure tours can redefine your vision of the world and yourself.
1-800-763-7360