Vacationers in the loop have long known the magic of Belize, but this country looks to break out in a big way very soon. Rich with jungles, rivers, and beautiful beaches, as well as with the world's second largest barrier reef right off the coast. Travelers come to Belize for a number of different reasons, but one of the biggest selling points of this gorgeous land is the sheer wealth of adventure opportunities it offers. Scuba diving, parasailing, zip lining, and cave tubing have long been some of the most popular excursions for visitors. The adventure vacation market is only increasing. TripAdvisor Experiences indicates that the desire for adrenaline-pumping adventures isn't just growing — it's growing steadily.
Their metrics indicate that adventure excursion companies see customer growth of almost 20% year in and year out.  In fact, caving experiences well exceed that number with a 67% increase during the same period. With some of the deepest, darkest, and most compelling caves around (Actun Tunichil Muknal, once a site for burials and a site regularly regarded as the best sacred cave in the world), Belize is a prime destination for outdoor adventurers who are looking for something outside of the ordinary tropical vacation.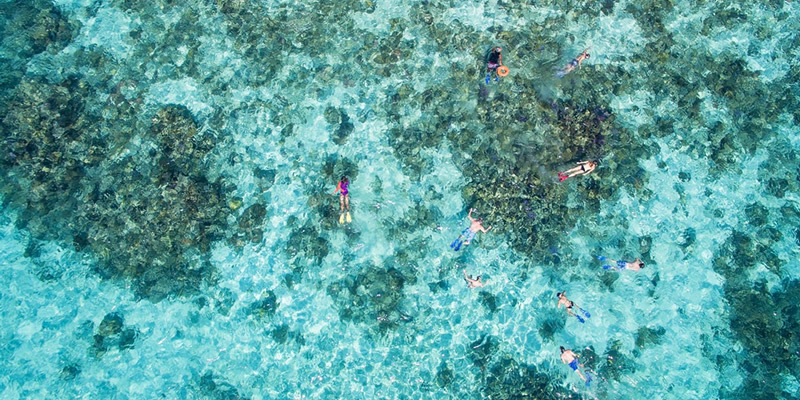 With that in mind, it should come as no surprise that Belize occupied the list for top ten adventure destinations according to TripAdvisor. Belizeans are extraordinarily conscious about preserving our country's natural habitats. Combine that with our low population density and you have a nation with an incredibly rich and vast land waiting to be explored. Often these adventures take place in nationally-mandated nature reserves such as  Glovers Reef or Cockscomb Basin Wildlife Sanctuary (the first jaguar preserve on the planet). That ecological diversity also makes it easy for vacationers to pack a number of different activities into a single day. A wet and wild tube down the cave networks can be combined with a trip to a seven-cable zip line course and still leave you with plenty of time for a relaxing dinner on the beach.
But while the natural landscape of Belize is a big draw, the hospitality of its people is as much a selling point. Even visitors who come to Belize for the adventures need a base camp — Coco Plum Island Resort offers a respite of rest and relaxation between the heart-pumping excursions. Coco Plum offers amenity-rich lodging in close proximity to the diverse activities available throughout Belize. Contact the Reservation Team to book your stay today!