If you've been pining for a May or June adventure on an exotic Caribbean island, we've got disappointing news. Coco Plum Island Resort, Belize's favorite all-inclusive, adults-only paradise is fully booked. July is nearly filled and at the rate couples are choosing this resort, occupancy could easily be 100% by the time you read this.
This isn't an anomaly. It happens every year. Not only is Coco Plum the most desirable getaway destination due to the small number of guests it takes to reach capacity on the island, but there's no place in the region that's been designed with so much attention to detail, it's known as the Privacy Capital of the Caribbean.
Tucked within our island's vibrant greenery, a limited collection of tropical bungalows is thoughtfully set along the shoreline. This strategic arrangement offers guests an unrivaled sense of privacy, allowing for an undisturbed week-long stay. Still, every amenity and comfort you could desire is within easy reach. Given so many perks, no wonder bookings are over the top— but if you plan now, you can still make Coco Plum your summer escape!
August and September aren't far away
Because cancellations due to extenuating circumstances happen all the time, don't give up on the idea of a Coco Plum booking early in the summer, but if you can't make that happen, August and September are not that far away. The resort's Belize all-inclusive package bundles everything about your stay into a single price: Tropical digs, meals, local alcoholic drinks, onsite amenities, and group snorkeling tours. Check out this menu to see how expansive a package can be!
Coming to Belize in late summer offers you a world of benefits. People are returning to school and work, so crowds are at a minimum, which means you won't have your getaway ruined by overbooked tours to get in your quota of scuba diving and snorkeling the Belize Barrier Reef, fishing, sailing, and other Belize adventures. Further, Belize is home to 900 Maya sites.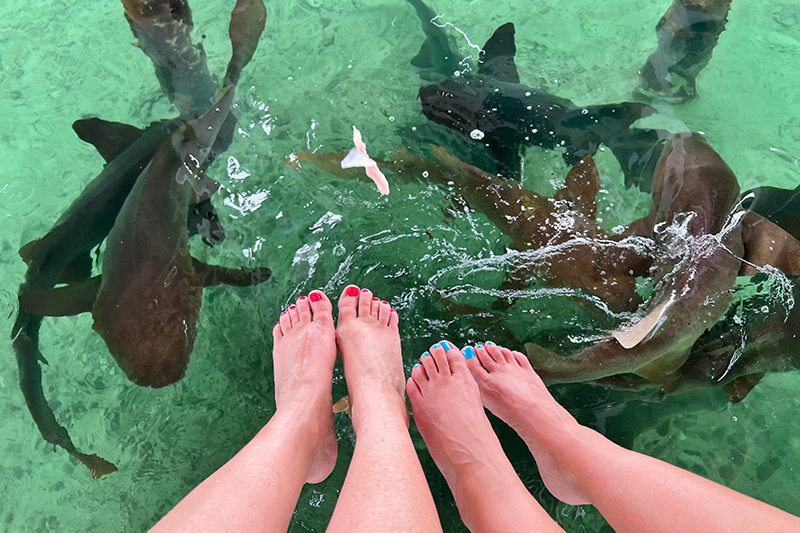 A tasty reason to wait until September
A study conducted by the American Psychological Association found that "individuals who were willing to wait for a larger reward were more likely to achieve their long-term goals." In your case, putting off your Coco Plum getaway to late summer could make you the envy of those who took vacations earlier in the summer because, on September 20, 2023, Belize Lobster Fest kicks off and runs through October 11, 2023.
What does this mean for you? A nonstop party is held every Wednesday during this period that celebrates the Cadillac of shellfish. In addition to package perks, you'll feast non-stop on yummy lobster while enjoying the entertainment that includes drumming, music, games, dancing, activities, and more fun—all at no extra charge. This 4-week-long bash has already been getting the attention of folks who wouldn't think of vacationing in early summer, so you may just want to give thanks that an early summer escape wasn't in the cards for you!