Some people need reasons to take vacations. Others instinctively know that nobody needs a reason to get away, so they go when the spirit moves them. In some cases, escaping from kids is the ultimate reason to leave in the first place! Whether or not you need a reason to get away, you'll find nirvana on an island that pampers all of your senses. There are so many reasons to choose this getaway, you'll wonder why we named only 5!
1. Celebrate a special occasion by taking a vacation at an adults-only Belize property like Coco Plum Island Resort where accommodations are ideal for all sorts of celebrations. Whether it's an anniversary, birthday, retirement, or milestone that deserves to be celebrated in a special way, expect endless fun and memories you'll treasure forever.
2. Taking an adults-only vacation gives you the gift of staying at a relaxing venue offering a far different holiday than those you've experienced in the past. If that adults-only vacation happens to take place on a small tropical island where personalized customer service is prioritized and privacy is assured, discover how it feels to be waited on hand and foot within the confines of impeccably clean and comfortable digs that can be hard to leave, even when exciting tours are on your itinerary.
3. Do you dream about what it would be like to enjoy the peace and quiet only an island stay offers? Peace and quiet are in short supplies these days so sojourning amid the tranquility of this haven, bask in gentle island breezes, wave-kissed lullabys and the kind of solitude you've craved for so long, you'll have to adjust to the silence. No worries. It won't take long.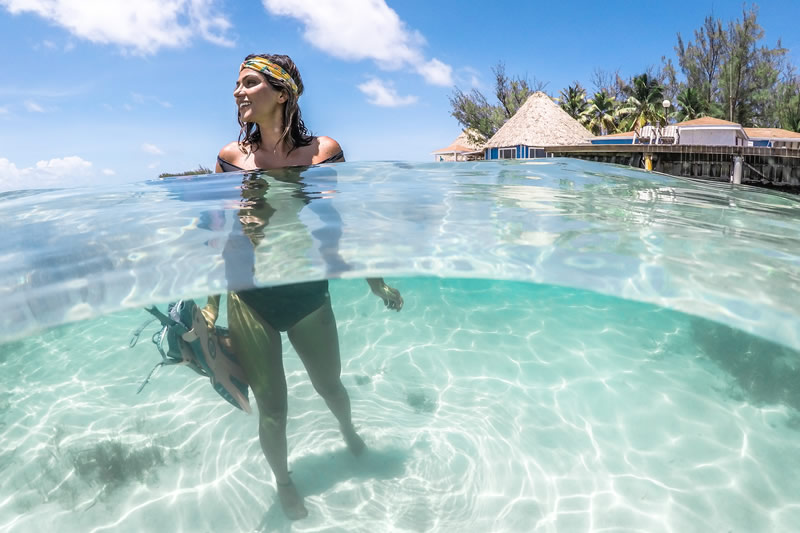 4. Choose Coco Plum Island Resort for your adults-only sojourn and you can be the social butterfly eager to interact with the few guests staying on the island or invoke your introverted soul and avoid everyone if you prefer. Staff is dedicated to your well-being so you call the shots. Want to spend most of your time within the confines of your beachfront cabana? You wouldn't be the first island guest eager to do just that.
5. Up your RQ quotient (romance capacity) big time. Having escaped the trappings of hectic society, you and your intimate partner can take your romance to the next level, as Coco Plum has been repeatedly recognized in the category of Romance by Tripadvisor travelers. This reason alone delivers what larger properties may promise but fall short of delivering.
There are more reasons to take an adults-only Belize vacation at Coco Plum Island Resort, not the least of which is that you can leave your wallet in your pocket throughout your stay when you opt for an all inclusive Belize package that takes care of your needs and desires. Browse the website for details of what you and your partner can expect within the confines of this tropical epicenter of relaxation and intimacy.
All you need do to claim your share of paradise is to clear your calendar and secure your booking. Make friends jealous by telling them you're going to a private island where kids aren't allowed. You deserve this luxury stay and are likely to feel different about the world and its travails once you return home.
1-800-763-7360