Have you become a master at ignoring items on your bucket list? If staying at a lush island resort is on it, what are you waiting for?
Bucket lists aren't just about racing the clock to to finish wishes and desires before leaving this earth, says Elizabeth Scott, MS. Her VeryWellMind.com post is enlightening. She tells clients that bucket lists help them keep tabs on values and goals. They also enhance creativity and deliver a sense of accomplishment each time a wish is crossed off.
If one of the items on your bucket list happens to be traveling to an exotic island for R&R, but your finances keep you from checking this dream off your list, you need an island that's nearby, affordable and luxurious. Coco Plum Island Resort fits these criteria nicely, and you can still get a super deal on your 2023 getaway.
Staying on an island is so cool
Imagine telling the people in your circle that you're off to spend time digging your toes into the sand on a small, private island that's just a couple of hours away from the U.S. You'll get their full attention. Add the fact that you'll be awash in barefoot luxury at your destination because the entire island is designed for a carefree holiday.
Not only does Coco Plum Island Resort offer the quintessential island experience—it is tiny, private, and gorgeous—but it is situated near Belize's most popular tourist attractions. You can visit nearby ancient Maya ruins, float into sacred caves, trek through rainforests and jungles, and visit the world's second-largest barrier reef in record time because the island is close to everything.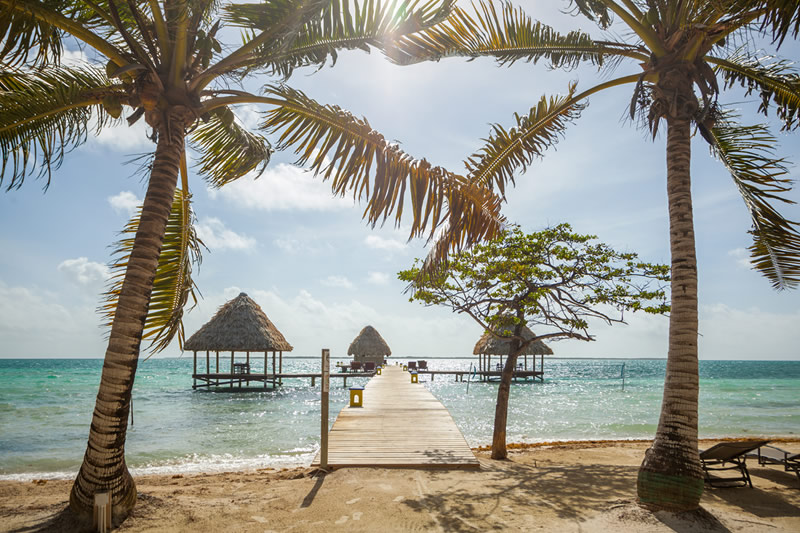 Coco Plum Island Resort never disappoints
If you think that islands are primitive and that staying on them requires you to sleep in a shack, frequent an outhouse and fend for yourself when it comes to conveniences, you had better sit down. Coco Plum is the epitome of elegance and class. Each private cabana was built and decorated with intimacy in mind and guests don't have to leave the island to be pampered. Spa services and yoga sessions are just steps away.
The Coco Palms restaurant serves meals with a Caribbean vibe. Whether visitors wish to dine at the lovely over-water restaurant or have meals brought to their cabanas, either promises cool breezes, ocean views, and food that is worthy of culinary awards.
Everything about Coco Plum is first class
Wander the island. Watch the stars come out and the sunrise from your digs or the comfort of a hammock or beach bed. Coco Plum Island hosts just 42 guests at any given time, so if just the thought of crowds makes you want to run in the other direction, Coco Plum was made for you.
Further, transport to and from the island comes with Belize all-inclusive package deals that cover everything. Life is short. Your bucket list is long. Isn't it time you started checking off the things you can't stop thinking about?
1-800-763-7360