An opportunity to stay at two sister resorts with our newest all inclusive package – the Belize Inland and Private Island Package!
ENTER TODAY!
Experience the best of both worlds with our Belize All Inclusive Inland and Private Island Package. Home to the largest living barrier reef in the world and one of the largest rainforest preserves in Central America, Belize has much to offer. Witness all this and more as you get two vacations in one at the world-renowned resorts of Belizean Dreams Resort and Coco Plum Island Resort! Both resorts are sister properties, locally owned and managed by Belizeans who are proud to show off the Best of Belize.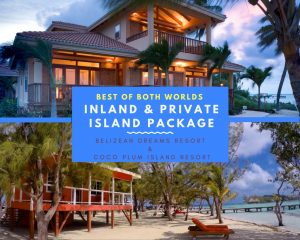 Enter our contest below for a chance to win a 7 night / 8 day all inclusive Inland & Private Island Vacation Package for two people at Coco Plum Island Resort and Belizean Dreams Resort. There are several different options to gain extra points. The more you do, the more you can increase your chances to WIN BIG! For example, if you check the "Enable Refer-A-Friend (aka. 'viral sharing')" button when entering our giveaway, here's what will happen: after one of your entry options has been completed, such as entering our email newsletter, a 'Bring Your Friends!' entry option will appear on the widget that will give each of you a unique URL to share with your friends. For each friend that enters the giveaway through that unique URL, you will receive +1 entry into the giveaway. You can refer up to 10 people for each giveaway. Additionally, you can submit a total of 8 entries. To submit all entries you must complete the steps such as "Visit Coco Plum Island Resort on Facebook" after visiting, at the bottom of the submission will have an option to click such as "I visited"; this will need to be clicked to submit that entry – you will see this then checked off as completed and the counter at the top will reflect this entry as well. Feel free to share with friends and visit our Facebook page for updates and reminders. The contest is open from now until January 4th, 2017 and the winners will be announced directly after.
a Rafflecopter giveaway

Learn more about our Inland and Private Island All Inclusive Package below:
Spend the first half of your Belize vacation on the idyllic beach resort of Belizean Dreams in Hopkins. Named the Friendliest Village in Belize, Hopkins is a quaint and unspoiled fishing village filled with friendly Garifuna locals and picturesque scenery. The central location of Belizean Dreams Resort is only minutes away from Belize's major jungle attractions included in our Inland and Island Package.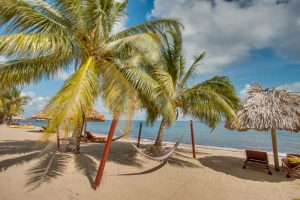 Spend the second half of your getaway on the sparkling waters of the Caribbean Sea on your very own offshore island. A 16-acre exotic private island, Coco Plum Island Resort is named one of the Most Romantic Resorts in the World by TripAdvisor. With only 18 oceanfront cabanas, Coco Plum is the ultimate in seclusion and intimacy. We dare you to sit back, relax, and leave your worries at the door.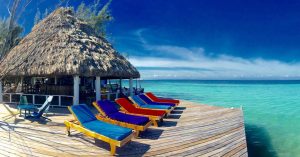 This package truly provides an impeccable balance of relaxation, adventure and romance. With our Belize All Inclusive Inland and Private Island Package, you get two entirely different vacation experiences for the price of one at an unbeatable value!
*BONUS – The winner of this amazing package will also be gifted with a jewelry set handcrafted by Canadian jewelry designer Kelsey Vanderhorst of KV BIJOU. This gemstone jewelry line has been featured on TV shows like The Bachelorette, Pretty Little Liars, Dancing with the Stars, Keeping up with the Kardashians, 90210 and in publications like InStyle, The New York Post, US Weekly and others. Following the presentation of this dazzling jewelry set, the recipient will get their own mini photo-shoot showcasing their prize.
Enter our contest to win a free all inclusive vacation for two or contact us today to book your Inland and Private Island Package at Coco Plum Island Resort & Belizean Dreams Resort.
GOOD LUCK,
Coco Plum Bloggers
Call or Email our Reservations office today!
1-800-763-7360
Certain restrictions may apply. Participants must be 21 years of age or older. One (1) prize will be awarded. This prize consists of a 7 night / 8 day stay for two at Coco Plum Island Resort and Belizean Dreams Resort with the Inland and Private Island All Inclusive Package. This Inland and Private Island Package includes a three (3) night stay at Belizean Dreams Resort and a four (4) night stay at Coco Plum Island Resort along with local transfer to the resort. The approximate retail value of this package is $2635.00 for stays between May 30th – December 18th and $2899.00 for stays between December 19th – May 19th. International airfare is NOT included in this prize. Dates are based on availability at both resorts. Our resort policies are applicable to all guests which include, but not limited: cancellation policy, occupancy restrictions, and booking policy.