Has anyone reminded you that life is short and that delaying gratification can leave you with mind-numbing regrets? It's true, say scientists who don't recommend acting rashly but agree that delayed gratification isn't always the best solution.
If you're a workaholic and refuse to make time for vacations that enrich your life and help you live longer, don't stop reading until you scan all 8 of the reasons for a sojourn at Coco Plum Island Resort now, rather than waiting, since you never know what tomorrow will bring.
You've saved lots of money during Covid and now that travel to Belize has returned to normal with short non-stop flights from major U.S. airports, you can find yourself in paradise in just a few hours.
English is Belize's first language, so no need to acquire or consult apps to figure out what's being said. Besides, you miss out on the nuances that make conversation so much more interesting when one travels abroad.
It's been said repeatedly, but always bears repeating: The friendliest people in the Western Hemisphere live in Belize. Belizeans love tourists. Ask anyone who has visited this welcoming land if you doubt it.
Get your fill of as many aquatic adventures as time allows. Belize is a mecca for enthusiasts who love to fish, swim, snorkel, dive, sail and stay wet. Your stay on Coco Plum Island promises quick access to all of these activities. Why drive to a beach to get your fix when the beach surrounds you and the Belize Barrier Reef is so close?
You're starved for privacy! All of that working from home, endless sequestration, and in-home schooling have left you desperate for peace and solitude. With a maximum capacity of just 42 guests lodging within 18 secluded oceanfront cabanas, it doesn't get any more blissful than this lovely haven.
You want to be pampered. From grocery delivery to restaurant closures, you're sick of cooking and cleaning up. Belize chefs would be delighted to show off their culinary skills and you'll be within footsteps of the Coco Plum spa. Need we say more?
You've got some thinking to do. Contemporary career changes have turned the work world upside down and dramatically changed the way we think about work. Come to Coco Plum and stroll the beach in solitude to make life-altering decisions about that business you dream of starting or a new career you long to launch.
Your romantic life needs a boost. Whether a new relationship is raising your pulse rate or you've fallen in love with your partner all over again, nothing surpasses a private island to deliver the privacy and intimacy you seek to take that relationship to the next level.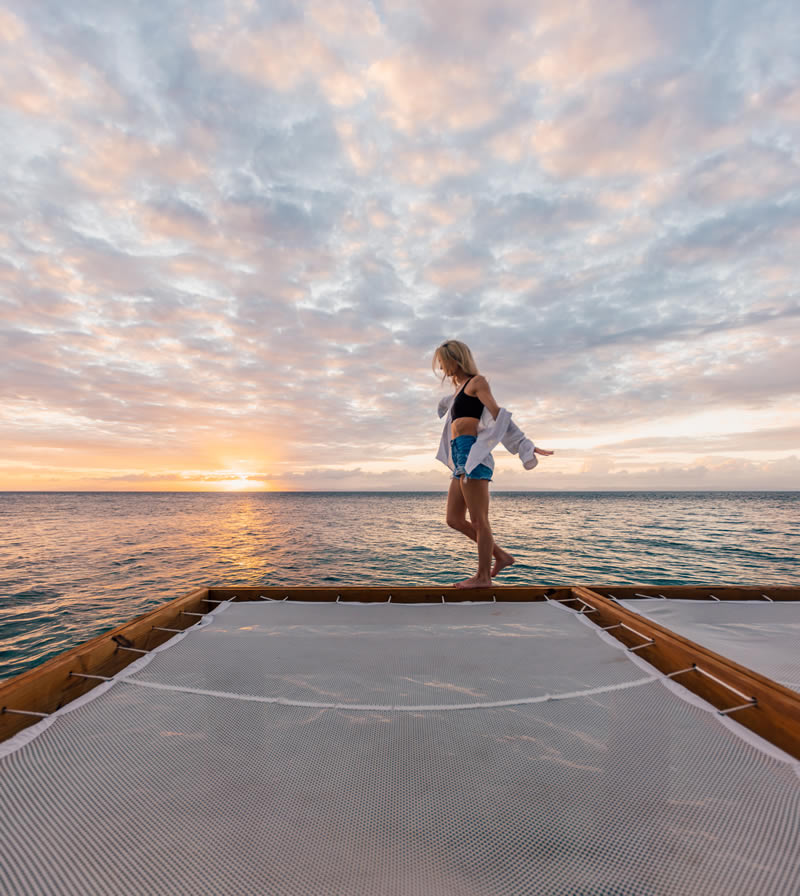 Dare we repeat the obvious? You have no clue what's on the horizon tomorrow, next week, or down the road, but you can act on a long-held desire to spend time on a private island.
Belize all inclusive packages save money and simplify planning – reason enough to justify your decision to head south ASAP. You need an island. Now. Get immediate gratification by calling 1-800-763-7360 immediately. Now, wasn't that easy?
1-800-763-7360