Say what you will about the habits of North Americans, but there are a few things on which most of them agree! Game shows have grown so popular on TV, there's an entire network devoted to them, and gambling online experienced a Renaissance while folks were sequestered during the worst of the pandemic. Contests are fun – which is probably why you were attracted to our headline. You want a two-island vacation that doesn't cost you a cent, so keep reading to see how you can get one.
Now that we've got your attention, imagine yourself luxuriating on the sand at not just one but two private islands located just a few hours from the U.S., but where you'll feel as though you've traveled to the ends of the earth. Palm trees. Sugar-white beaches. No crowds, because both Coco Plum Island Resort and Manta Island Resort, sponsors of this chance to win 7 nights and 8 days between the properties, only accommodate a small number of guests at any given time. Both are intimate, private, and casually elegant – a combination you'll appreciate if you're the lucky winner of this bonanza.
Details on the Best Islands of Belize Giveaway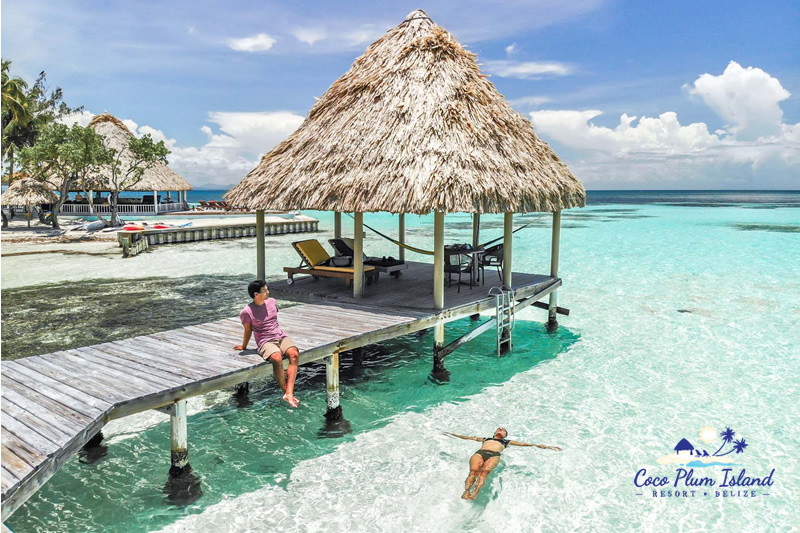 Having already been introduced to the two seductive islands running this exciting contest, you want to know what you'll get in return for your win. Let's start with these perks:
-A private oceanfront cabana
-Round-trip transport between Belize's international airport and Dangriga Town
-Round-trip boat transport and tours of both islands upon arrival and depature
-3 gourmet meals daily
-Unlimited local beverages (starting with a welcome drink)
-A Glover's Reef group snorkeling trip during your Manta Island stay
-Two Coco Plum tours: one inland and one group snorkeling adventure
-Daily housekeeping services that exceed COVID health and safety protocols
-Taxes and fees
-Use of Coco Plum's Wi-Fi, kayaks, snorkel gear, stand-up paddleboards, and Hobie cat.
Appetite whetted for paradise?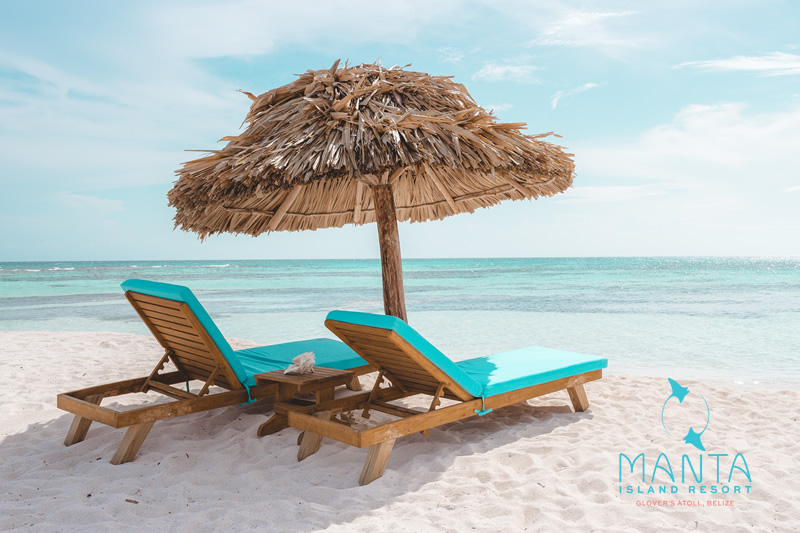 Thanks to the collaboration between these two gorgeous Belize island resorts, entering couldn't be easier. You visit the Coco Plum website page, browse the details, and sign up for the resort's email newsletter. Alternately, log in to Facebook to get on the newsletter list. That's it!
Perhaps you're a skeptic, asking can I win by simply signing up for a newsletter? You can. And since no purchase is required, you don't have to take out your wallet, either. Want to get ahead of competitors? Undertake voluntary tasks posted on the contest page, earning 1 point for each contact. Facebook, Instagram, and Pinterest are also conduits to a win: Follow the resorts to add to your point count.
This contest runs from October 3, from 11:59 PM CST to 11:59 PM CST on November 14, 2021, so don't dawdle. Re-read the small print and launch your point accumulation campaign while keeping your eye on the prize. Buying sunblock and a new suitcase could further motivate you to give this contest your all. And you won't have to wait long to find out if you've won, say the folks at both island resorts who promise immediate results!
1-800-763-7360