Undeniably, there is no "bad time" to visit Belize.
Luckily, Belize is blessed with summer-like weather year round. There is always something to do and see in Belize! And traveling to Belize during the Spring is affordable and convenient with non-stop flights from several U.S. and Canadian cities. Unlike most other parts of the world, Belize only has two seasons – wet and dry. Our "dry" season is our peak season for visitors who come looking to escape a bleak and dreary Northern winter. Dry season begins in late November (around Thanksgiving) and ends in May. Within our dry season, however, there are three months that are especially the warmest and driest of them all – March, April, and May. That means these months are prime months for all aquatic activities like kayaking, paddle boarding, swimming, diving, snorkeling, fishing and so much more!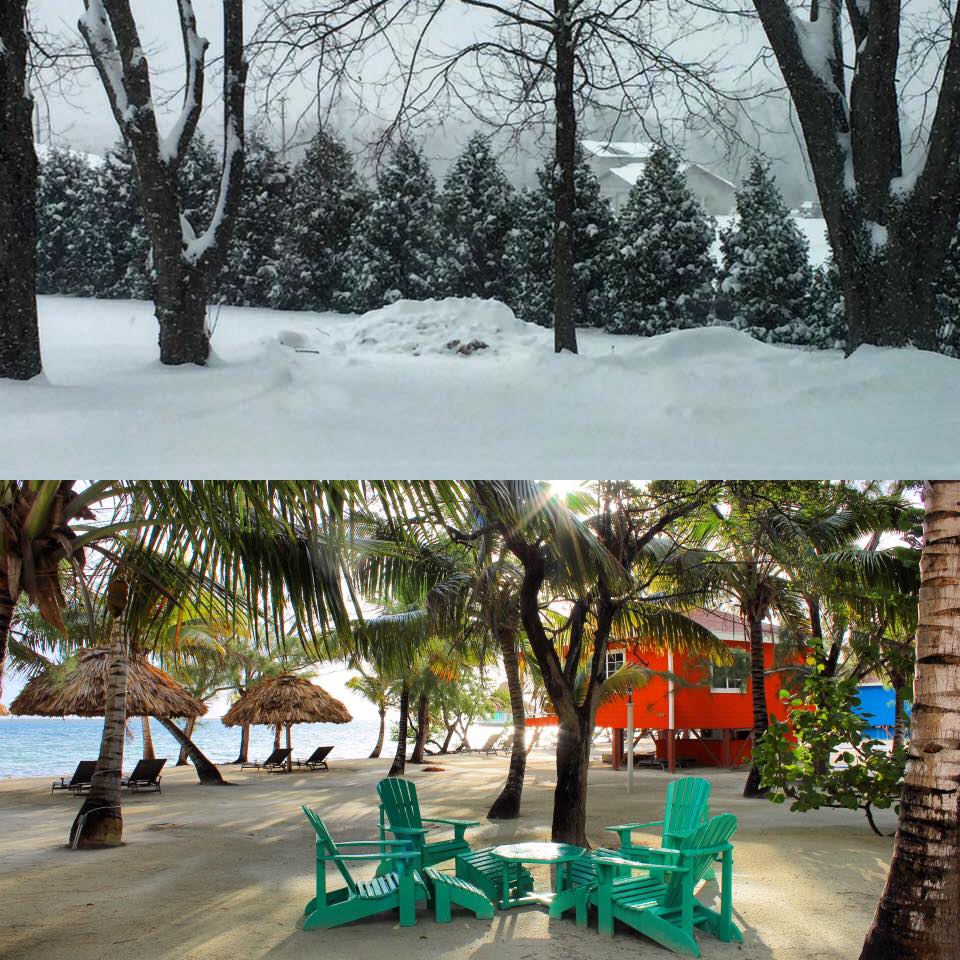 March truly starts off the dry season by inviting strong cool breezes and especially warm sunny days. These pristine conditions are ideal for taking a sunset cruise along the Caribbean Sea or enjoying the complimentary use of our hobie cats as the wind guides your sails. With so much wind, Belizeans also break out their kite building skills, as they create colorful creations that cruise the open blue skies.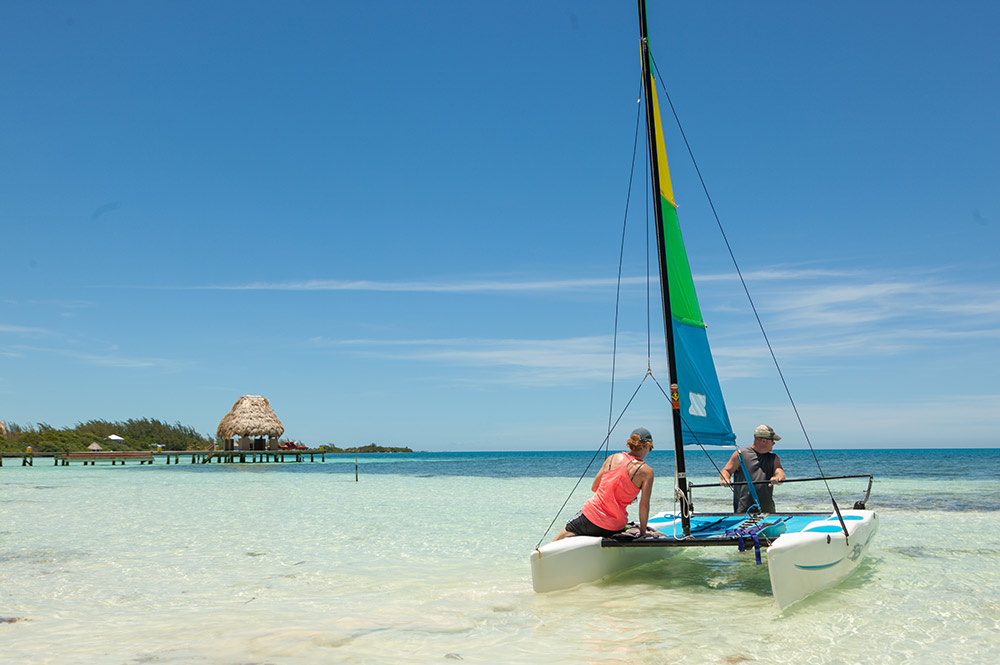 April brings clearer skies and warmer days making it the best month for Belize diving and snorkeling fanatics alike. For divers, the greatest adventure of all is diving with whalesharks; these majestic creatures can be seen around the full moons of April and May. Belizeans also get ready to celebrate one of the biggest holidays in Belize, Easter, where traditions remain strong and the fun continues.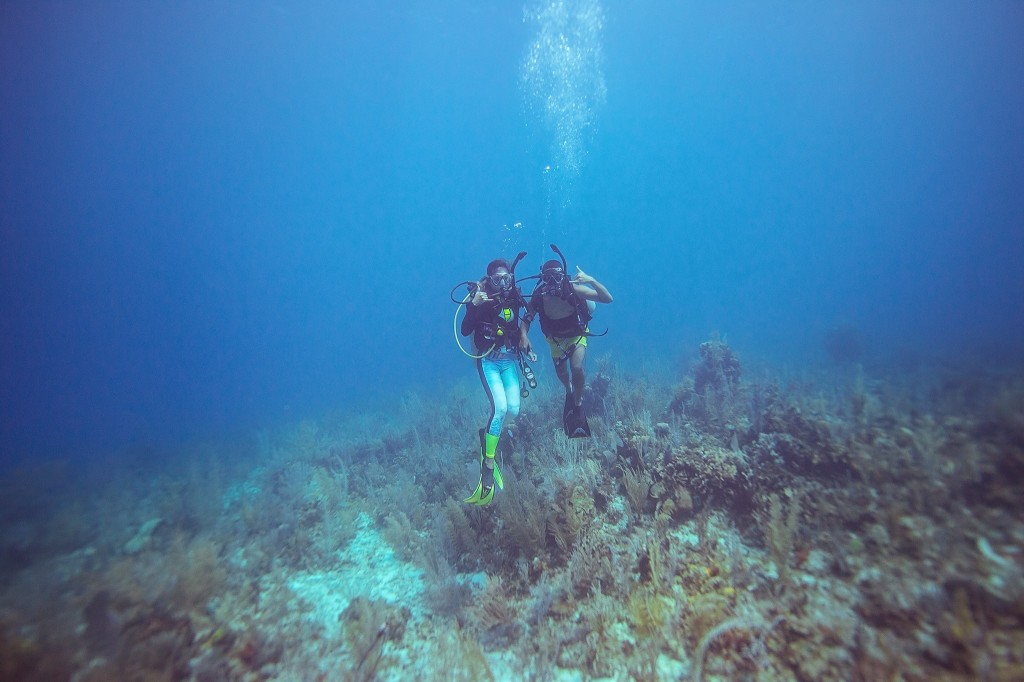 There is no need to wait until June for a summer vacation, when May begins and ends with the utmost perfect summer conditions. Now that Coco Plum has extended the "low season" rates to start as early as May 1, 2019 rather than later in June, you can begin to book that summer vacay today!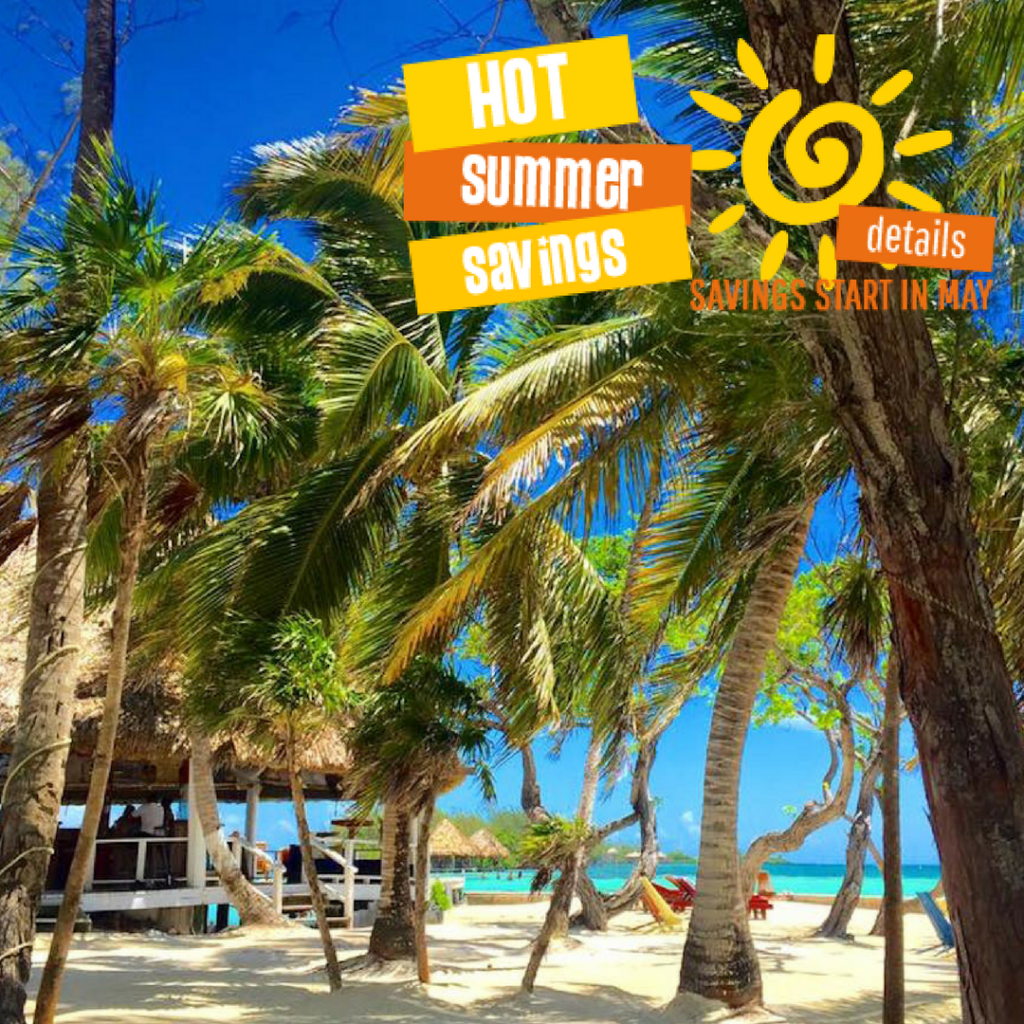 The wet season brings short bursts of rain usually in the early mornings and late nights, creating cooler temperatures that Belizeans wait for all year. In addition, this time of the year usually means lower hotel rates throughout Belize. The start of the low season towards the end of May and June mark the time of the year where many tropical foods come into season such as mango, conch, and lobster. Don't forget to join us at Coco Plum Island for our annual Lobster Festival where guests can spend the day hunting for lobster in the Caribbean Sea and return to a feast of lobster delicacies, live music, and fun & games all at no extra cost!
Official dates for the 2019 Lobster Fest as are follows:
July 24, 2019
July 31, 2019
August 7, 2019
August 14, 2019
Contact us today to book your oceanfront cabana because spots are filling up quickly!
Warm Regards,
Coco Plum Bloggers
Call or email our Reservations office today!
1-800-763-7360