Few resources are as popular as The Knot website because editors track wedding and anniversary trends and keep anyone interested in either topic in the loop. Their most recent post is no exception because it includes an in-depth report about traditional ideas that are appropriate for couples celebrating their wedding anniversaries. Need some inspiration because your wedding anniversary is on the horizon? 
Editors say that one-year anniversary gifts of paper are recommended, and wood treasures are appropriate for your fifth. Celebrating 10 years? Pick up tin or aluminum. Crystal is appropriate for 15 years. Sets of China are known to mark a 20-year milestone and anything silver is considered traditional if it's your 25th. 
It seems hardly fair to acknowledge your love affair with gifts of paper, cotton, and wood. Every anniversary is an homage to your loving bond, which is why a more appropriate gift is an escape to a tropical Caribbean Island where privacy and intimacy are gifts you share. Belize's Coco Plum Island Resort specializes in romantic sojourns so forget the paper, no matter which anniversary you're celebrating!
Coco Plum Island Resort: Your anniversary love nest
Is anything more romantic than an adults-only island resort that's so far away from the cacophony of noise that pervades your days you can think and feel? Not according to couples who chose this destination for their wedding anniversaries and tend to wax poetic over the details of their holiday. 
Whether you choose any of the three cabana accommodations or the luxe overwater villa, each unit is artfully arranged around the resort's periphery so not only does every guest reside in oceanfront digs but privacy is unprecedented.
Because you two want to focus on each other, Coco Plum's Belize all-inclusive packages not only eliminate any need for decision-making but allow you to concentrate on the reason for your getaway: Re-discovering the love you have for each other. Vacation Packages include digs, meals, air transport to Dangriga, boat transfers, unlimited water sports, local alcoholic beverages, and package extras.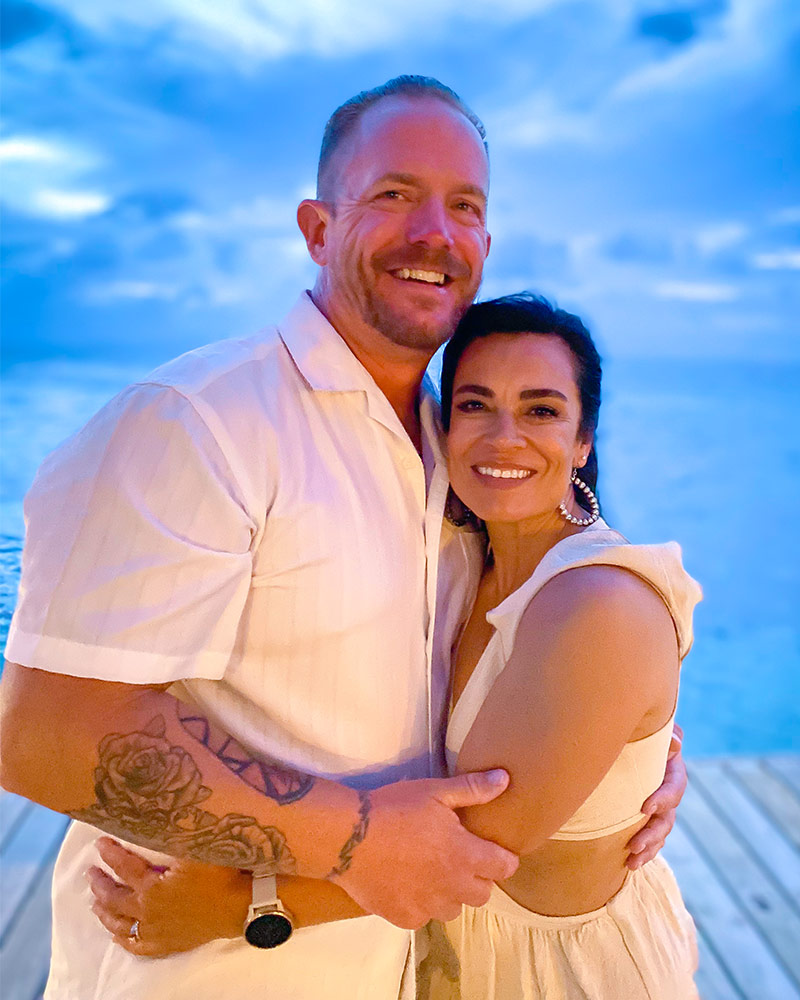 You bring the passion. Staff specializes in discretion
Marriage counselors agree that sequestering far from the stressors of daily life is the ideal way to refresh a relationship. Your time at Coco Plum physically and metaphorically puts an ocean between you two and your responsibilities within the privacy of the world you create for yourselves. Free of outside pressures, anniversary couples come to the island to rediscover each other daily, say couples' therapists. 
Schedule time for intimacy, flirt, lavish each other with affection, initiate fantasies, and do the unexpected! Avail yourselves of spa services to heighten your experience. Staff is trained in the art of discretion so take advantage of the proximity of your quarters where you won't be interrupted.
Does your anniversary fall before October 31st? Depending upon availability, the all-inclusive Snorkel Package could be yours at a discounted price, so forget the paper, wood, and silver! Expect to feel just like the couple whose note to Coco Plum staff triggered smiles all around: "This place is like a little slice of Heaven. It's so beautiful! The staff made our 25th wedding anniversary something special and very memorable. Excellent for romance and total relaxation." You'll feel the same way!
1-800-763-7360